CRPS_Academic Communication Skills 2019 (Digest Version)
Watch the full video here.
Stand Up and Create the Future
Stand Up and
Create the Future
Cross borders and cultures, deepen understanding of others, view social issues from a global perspective, and seek solutions to create the better world. This sums up the concept of global learning at the College of Policy Science, Ritsumeikan University. We must see each issue in the world as our shared challenge, not as something limited to one region. The college offers opportunities where students learn from international peers, cultivating their ability to present causes and solutions of various issues in this globalized world.
English-based Undergraduate Degree Program :
Community and Regional Policy Studies Major
Sustainable Urban Policy Program

This program focuses on urban planning, environmental and housing policies, community development, and disaster prevention in communities, and aims to achieve sustainable urban development and solve environmental issues.

Regional Economy and Development Program

This program focuses on regional development, international trade and finance, development economics, public economics, and economic systems as a framework to develop regional economies.

Multi-level Governance Program

This program focuses on multi-level governance, international public policy, national and local government cooperation, constitutional law, public administration, and social welfare policy.
Project/Problem
Based Learning
The College of Policy Science focuses on Project/Problem-Based Learning (PBL), aiming to provide students with the ability to develop and implement policies in its four-year program. First-year students gain fundamental skills for PBL such as critical and logical thinking. Second-year students lead a group project involving fieldwork. This experience serves as the basis for their learning and thesis-writing in third and fourth years.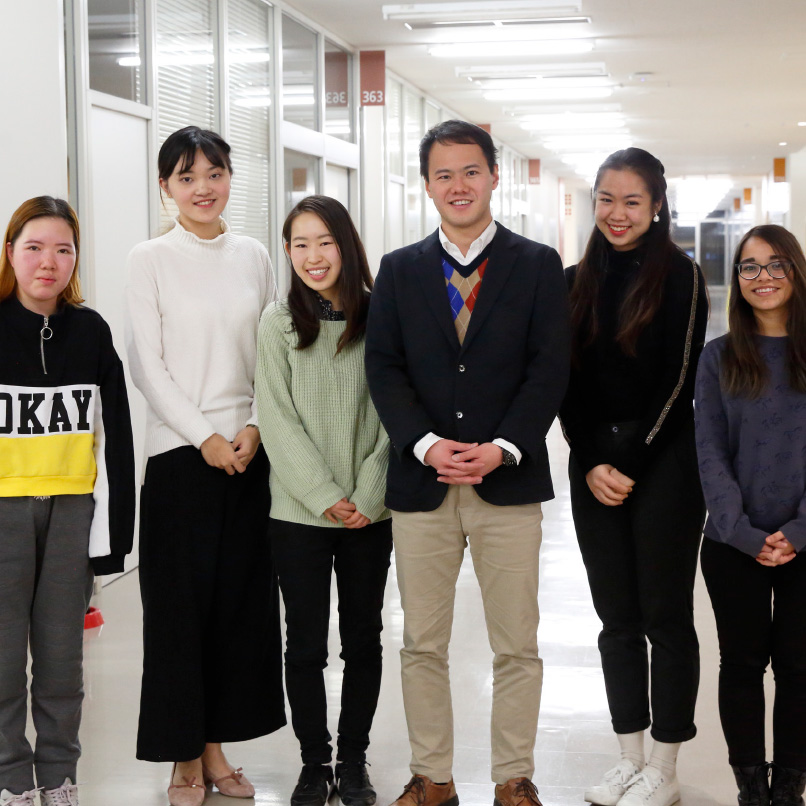 Small classes, active participation
We accept 40 students for the English-based major every year. In each seminar, up to ten students can receive detailed guidance from the instructors, and are encouraged to actively participate in class, with a focus on activities such as discussion and presentations.
Possibilities
Around the World
The College of Policy Science offers a curriculum which can also serve as support for student career development. Small-group classes, group discussions, and presentations train students to express themselves better while fieldwork gives them the opportunity to learn how to put their knowledge into practice. These skills support students upon hunting jobs or applying for graduate schools in and outside Japan.