Activities
Activities
SKP Buddies and Events
Settling into life in a new country and a new university can be tough, but SKP Buddies are there to ease the transition as you get used to your new home in Japan. These Japanese student volunteers are your first point of contact with student life at RU. During the first few hectic weeks in Japan, Buddies are there to help with residency registration, opening bank accounts, and getting acquainted with Japan and RU. As the year progresses, the Buddies continue building friendships through various events such as BBQs, hanami (flower viewing) parties, and the SKP Buddy Halloween Party. They are the first friends you will make in Japan, and are often one of the most memorable parts of the program for SKP students.
Comment From Participant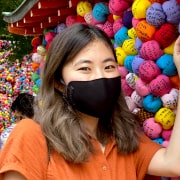 In addition to the wonderful academic nature of the program,…the SKP buddies were very great resources in helping acclimate to the university and connecting exchange students with Japanese students.
Miyumi Aoki / United States
Extracurricular Activities
With over 700 student-run clubs and circles (common interest groups) to choose from at RU, every SKP student will be able to find an activity that excites them. Clubs range from traditional arts like Japanese taiko drumming, martial arts, pottery, and Noh theater, to academic and athletic groups. SKP students are encouraged to take part in extracurricular activities as part of their Japanese university experience.
Comment From Participant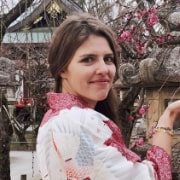 I decided to participate in total of five different circles (student groups), all of them being an irreplaceable part of my SKP journey. Whether it was related to music, drawing, manga, Chinese, sports or dance, everyone could find something that sparked their interest.
Eliska Sikulova / Denmark
Beyond Borders Plaza (BBP)
The Beyond Borders Plaza (BBP) is a learning space at each campus for the purpose of language study (including Japanese) and international exchange. Various forms of support are available to students at the BBP, such as foreign language learning materials, study abroad consultations, and international exchange events for Japanese and international students. We encourage SKP students to come by the BBP and see what's going on.
Watching Sports and Competitions
Ritsumeikan University has a lot of club activities, both athletic and cultural. In addition to participating in extracurricular activities, you can also enjoy watching matches and competitions with your friends. These are one-of-a-kind experiences to be had while in Japan.