Research, Joint Workshop and Poster Presentation with Illinois College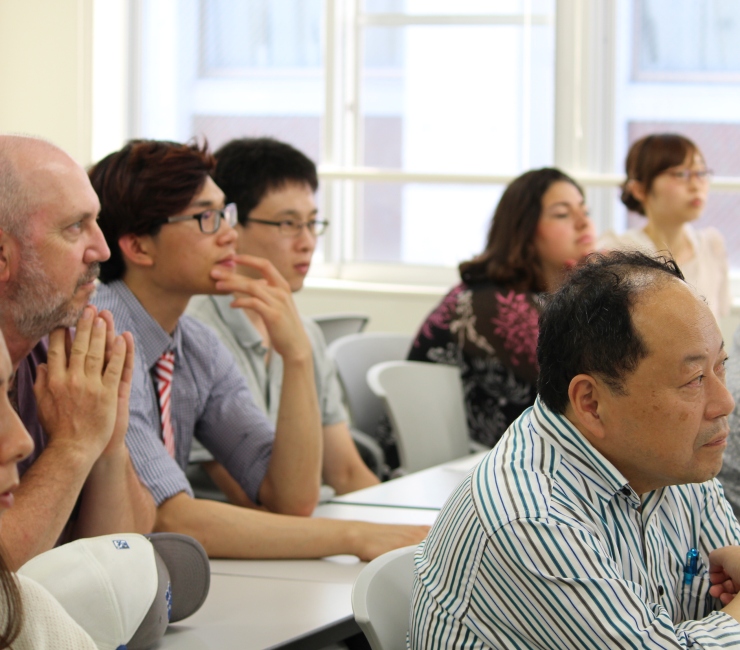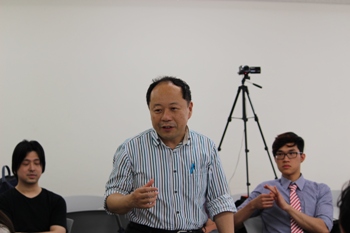 Ritsumeikan University and Illinois College (IC) have had a 30-year relationship since 1986. Thanks to the financial support given by the Henry Luce Foundation in the U.S.A., some students and professors from Illinois College can visit Ritsumeikan University.

College of Life Sciences (Nishizawa Laboratory) is accepting two research interns and Associate Professor Laura Corey (Biology) from IC. The interns will stay at Biwako-Kusatsu Campus (BKC) until July to conduct experiments on herbal seeds used for Japanese Kampo medicine.

As part of the Luce Initiative on Asian Studies and the Environment Program, eight delegates led by Professor Klein (Economics) and Ms. Webster (Japanese Instructor) from IC visited BKC in June. During the 7-day stay, they interacted with students from College of Life Sciences and College of Science and Engineering. The program consisted of several activities such as a lab tour at BKC and visits to Lake Biwa Museum and Lake Biwa Environmental Research Institute, both located in Shiga Prefecture.

On the 6th day, Ritsumeikan graduate students were paired with IC students to prepare joint presentations which were successfully delivered in the form of a joint workshop on the next day. The topics of the presentation covered not only academic interests but also local ones related to Shiga Prefecture such as Lake Biwa and Funazushi, one of Shiga's specialty.
Following the workshop, there was a collaborative poster session presented by IC students, Ritsumeikan undergraduate and graduate students at BKC Link Square. Professor Kojima, Dean of Graduate School of Life Sciences gave an opening remark on the long history between IC and Ritsumeikan and expressed his hope that the poster session would inspire and benefit all of the participants.

More than 30 groups delivered the poster session with themes in relation to their studies at the college or graduate school. Every poster was carefully prepared by the students and presented professionally with confidence. Participants stopped in front of the posters to listen and discuss the various presentations. Professor Yamanaka (College of Life Sciences) gave a closing remark stating that this was just the beginning and he cheered on all the students to take advantage of the close relationship built through this opportunity.

In addition to this poster session opportunity, College of Life Sciences has several unique overseas study programs and organized international exchange symposiums with several Asian universities. Through these opportunities, the College and Graduate School encourage their students to acquire social skills and interpersonal skills to communicate with others in a diverse environment and be prepared for the poster and oral presentations in international academic conferences.
About Illinois College
Founded in 1829, Illinois College is a residential liberal arts college fostering academic excellence rooted in opportunities for experiential learning while preparing students for lifelong success. The college is located in Jacksonville, Illinois. With an enrollment of more than 1,000 students, the college offers over 50 undergraduate programs and a Master of Arts in Education degree program. In 1932 the society of Phi Beta Kappa established a chapter at Illinois College, and it remains one of only 11 in the state.
Related information