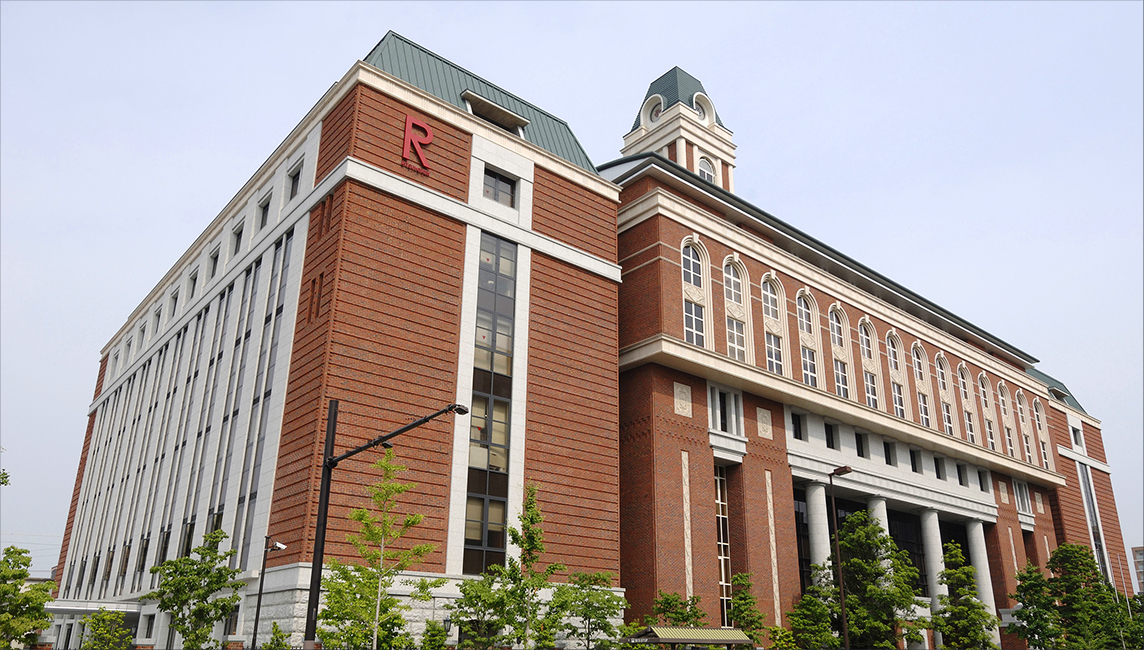 Ritsumeikan University to Lower its BCP Level to Level 1 on Monday, November 8
On Thursday, September 30, the nationwide state of emergency declarations and quasi-emergency measures were lifted, and in response, Ritsumeikan University lowered its BCP level to Level 2 on Monday, October 11.
Given that the number of new infections continues to fall nationwide as of October and the request levels of the national and local governments are being lowered, Ritsumeikan University will lower its BCP level to Level 1 on Monday, November 8. We will consider changing the BCP level if any changes occur in the status of infections or the national or local governments' request levels.

Meanwhile, students, faculty, and staff are requested to continue exercising basic infection control measures. Health officials recommend exercising the same basic infection control measures as before, namely, aiming for Zero C (avoiding any of the Three Cs), wearing masks (nonwoven masks are recommended), and washing and disinfecting your hands. In particular, due to the Delta strain becoming the dominant variant, conversations and contact without masks even for a short time are more likely to lead to the spread of infection, so please take thorough measures to avoid having conversations without masks, including when eating and drinking.
Let's Work Together to Prevent the Spread of COVID-19!
1. Even after short periods of contact with others, the risk of infection is increasing more than before. Please avoid talking without a mask, including when eating and drinking, even for short periods of time and avoid close contact for long periods of time even if you are wearing a mask.
2. Make sure you wear your mask properly. Nonwoven masks are recommended because they are more effective at protecting against the spread and inhalation of droplets. Wearing a mask with your nose sticking out can lead to the inhalation of droplets through your nose. Please wear masks correctly covering both your nose and mouth without leaving any gaps.
3. If you have to remove your mask, be sure to put it back on as soon as you can.
4. To combat the virus variants, the basic protocols (wearing a mask properly, aiming for Zero C, physical distancing, hand-washing, and gargling) should be strictly followed.
5. When eating, please keep a distance of at least one meter between yourself and others. Do not face each other when you eat, and eat in silence. Talking during meals heightens the risk of infection. You are most likely to remove your mask when you eat. When eating on campus, as part of club activities, or with other people, always keep a distance of at least one meter, do not face each other, and eat in silence. Save your conversation until after you have finished eating and be sure to wear a mask.
6. Based on the rules set by the local government, when you are eating and drinking, reduce the risk of infection by limiting the number of people at one table to no more than four and setting a time limit of no more than two hours. In addition, please continue to enact thorough infection prevention measures. Students are asked as much as possible to avoid dinner parties where you come into contact with large numbers of people, dinner parties before or after club activities, and drinking parties at home or while traveling. Please strive to take additional infection prevention measures in the dormitories, field houses, and other such facilities.
7. Wash and disinfect your hands frequently, especially before meals, after using the bathroom, and after returning home.
8. If you feel sick or contract a fever, please call the university's Medical Service Center or a nearby medical institution for a consultation before going to see a doctor.
9. Please contact the university or school in the following cases:
・If you think you may have been infected.
・If you have taken a PCR test.
・If you have become a close contact of an infected person.


Related information