News
NOTICE: Campus Relocation in 2024
The College of Information Science and Engineering will be relocating to the Osaka Ibaraki Campus in April 2024.
Students enrolling in 2021 will be studying their fourth year at Osaka Ibaraki Campus. See the chart below for campus locations for 2020-2024 ISSE enrollees.
More details on the campus relocation can be found here.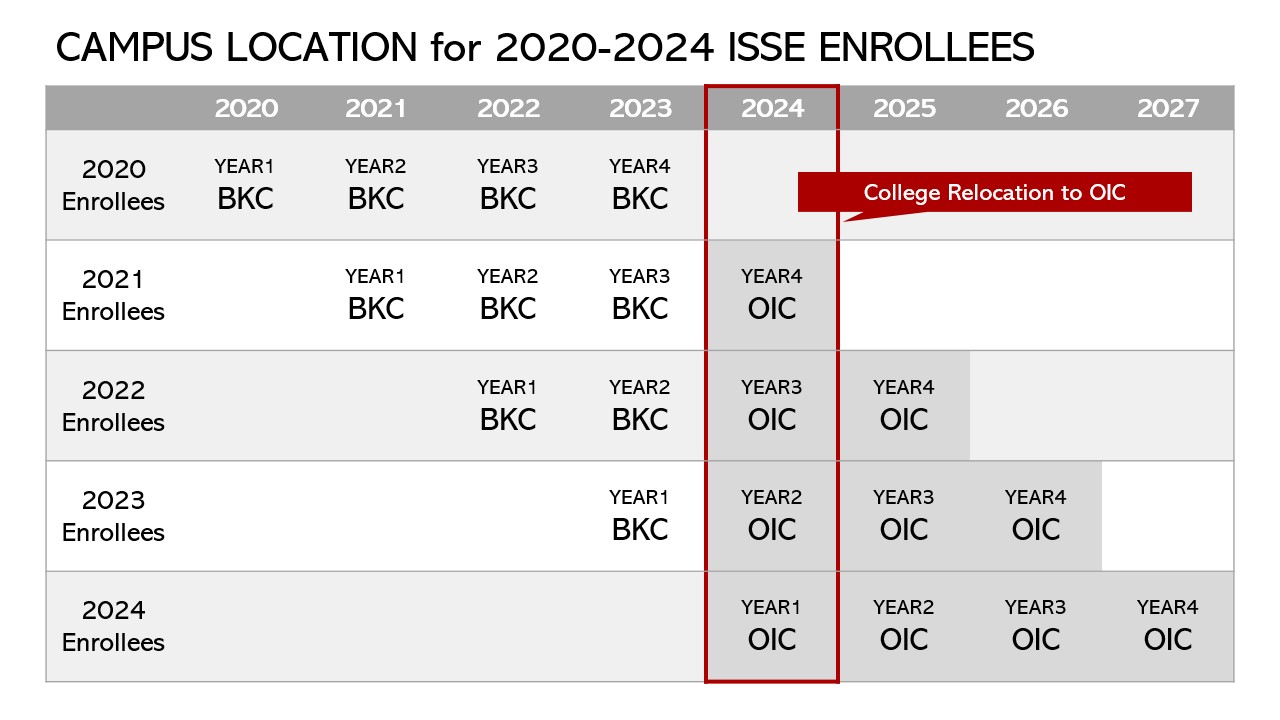 BKC: Biwako Kusatsu Campus
OIC: Osaka Ibaraki Campus
See
here
for more information about campus locations.
Back