Powering the Future
The Graduate School of Science and Engineering was established in 1963 and is now the biggest Graduate School of Ritsumeikan University located on Biwako-Kusatsu Campus (BKC) with a large number of international students from all over the world. We offer Master and Doctoral Degree Programs (Master of Science, Master of Engineering, Doctor of Science and Doctor of Engineering) to prepare students to excel in a leading field of technology and learn how to make use of their acquired experience and skills to regional development. It is our mission to train researchers and professionals to possess not only a high level of theory and skills in the specialized fields of science and engineering, but also the ability to make creative discoveries.
In order to meet the requirements of the 21st century, we must think about technology in terms of its potential contributions to a sustainable global society. With the purpose of achieving this goal, our Graduate School offers diverse programs: Advanced Mathematics and Physics, Advanced Electrical, Electronic and Computer Systems, Advanced Mechanical Engineering and Robotics as well as Advanced Architectural, Environmental and Civil Engineering. All courses and research supervision are conducted in English language, giving our international students the opportunity to receive a focused guidance on their particular field of interest. For non-degree-seeking students, there are research opportunities in the form of internships to gain valuable practical experience. Each professor of the Graduate School of Science and Engineering is fulfilling our educational philosophy and our laboratories are well-equipped with facilities that satisfy the demands for an advancing education and research.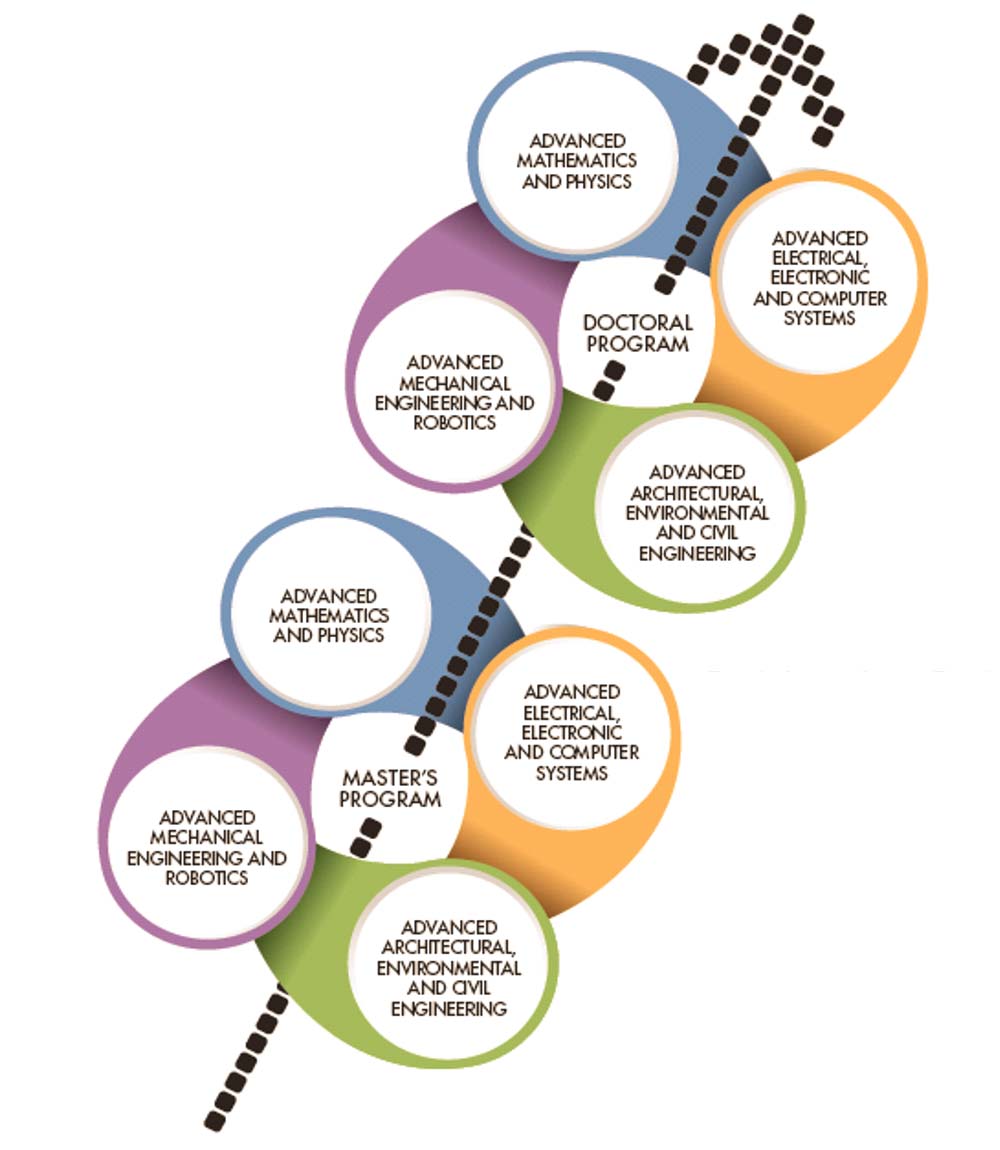 The Reason to choose GSSE
My Ritsumei: My Destiny
Gain a better understanding of research opportunities at Ritsumeikan University by watching our graduate students introduce their research activities.