Accommodations
Accommodations
Ritsumeikan International House Dormitories (I-Houses)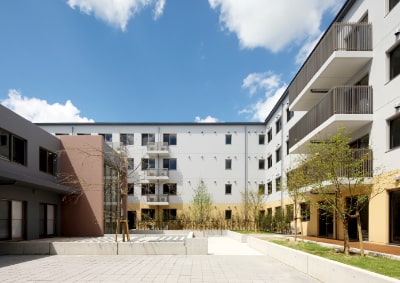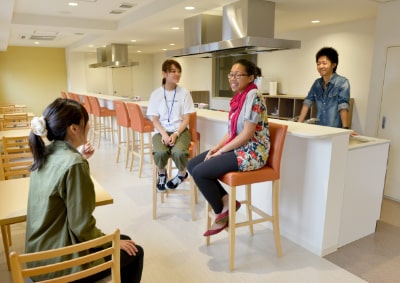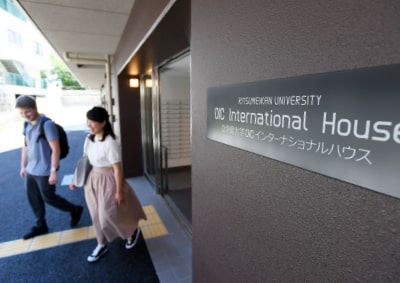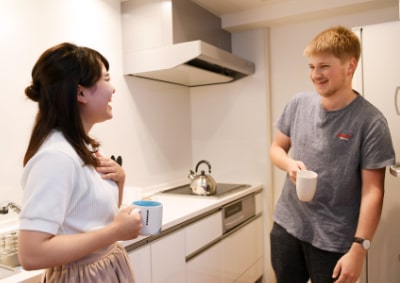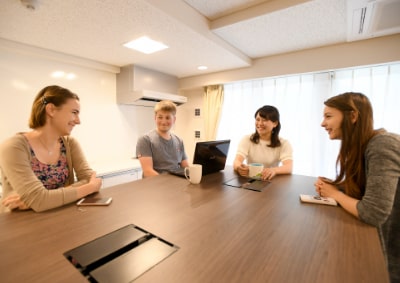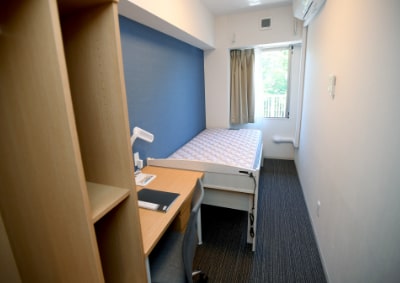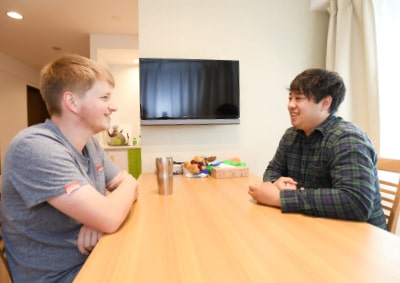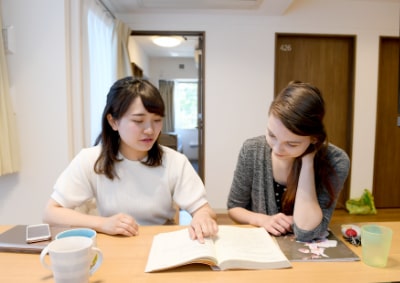 One of the best parts of SKP is the sense of community that develops among the students which often leads to lifelong friendships. Nowhere is this truer than at the International House Dormitories.
Ritsumeikan University manages International Houses for each campus. Students from around the world share one living space, giving you the opportunity to learn about other customs and cultures on top of experiencing daily life in Japan. The I-Houses are all equipped with everything a college student would need including fully furnished rooms, laundry facilities, lounges, kitchens, and internet access.
The sense of community at the I-Houses is further accentuated by the presence of experienced and approachable live-in managers and Resident Mentors RMs, so assistance is always just a few doors down. The I-House RMs, who are typically Japanese students, assist you when you first move in, help you adjust to living in Japan, and organize I-House events throughout the year. Together, the managers and RMs work to create a sense of community and provide a unique and enjoyable cross-cultural living experience, making the International Houses feel more like a home.
For further information, please visit the following pages.
Private Apartments
Students who wish to find apartments on their own once they arrive in Japan may do so by contacting real estate agents in Japan directly. Please make sure you book a hotel or guesthouse accommodation before arriving so that you have somewhere to stay while you look for housing. Please reach out to rental agencies in advance of your arrival and find possible apartment listings. Also, please keep in mind that there are standard costs associated with moving into a private contract apartment in Japan such as a security deposit, key money, etc. Additionally, most apartments do not come equipped with basic furnishings and appliances and may not even have a cooking stove or lighting fixtures.
In most cases, you will need a guarantor when renting an apartment in Japan. In order to smoothly complete the housing rental contract signing process, we recommend using the services of a guarantor company described in the document "An Introduction to the Guarantor Company" provided below. When you sign a contract and move into a new apartment, please utilize this guarantor company to serve as your co-signer.
There is also the option of a private apartment recommended by Ritsumeikan University. Please contact the SKP staff for details.
Comment From Participant
By living with people from different corners of world, I could make many friends. Communicating with other students, opened my mind and helped me decide the goals of my life.
Chun-ying Gao / China