Host University Recommendation Scholarships
Japan-IMF Scholarship for Asia (JISPA)
Application Period: Dec 7, 2018 - Feb 1, 2019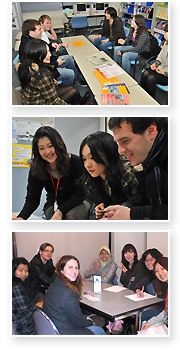 1. Eligibility Requirements
Target Countries: Applicants must be a national of one of the following countries: Bangladesh, Bhutan, Cambodia, China, India, Indonesia, Kazakhstan, Kyrgyz Republic, Lao P.D.R., Malaysia, Maldives, Mongolia, Myanmar, Nepal, Pacific Island Countries, Papua New Guinea, Philippines, Sri Lanka, Tajikistan, Thailand, Timor-Leste, Turkmenistan, Uzbekistan, and Vietnam.
Employment:Applicants should currently be employed at one of the following or related government agencies: central bank, ministry of economy, ministry of finance, ministry of planning/development, ministry of trade/commerce, tax administration, national statistics bureau, or financial regulatory agencies. The program will also consider officials working in other areas of government that have a significant impact on the formulation or implementation of macroeconomic policy.
Education: Candidates must have a Bachelor's degree or an equivalent with at least 16 years of formal education. Names of schools and attending dates beginning from primary school must be listed in the application. In some cases, 15 years of formal education may be accepted if there is an official explanation (a country's particular educational system or other exceptional circumstances).
Language: Applicants must have an English language proficiency, which needs to be demonstrated as equivalent to or more than an official TOEFL score of 550, CBT213, or iBT79-80. If TOEFL scores are not available, then an overall IELTS score of at least 6.0 can be substituted.
2. Scholarship Details
The scholarship covers tuition-related costs and most living expenses for the scholar herself/himself. Officials who receive the JISPA scholarship cannot accept other scholarships. Scholars are expected to devote full time to their studies while in Japan. For a master's degree, a scholarship can be awarded for up to two consecutive one-year period, depending on a university's requirements under a specific course of study. Annual renewal of the scholarship is subject to approval by the IMF, based on the scholar's progress, university's assessment, and sponsoring agency's consent.
3. Application
Please read over the following documents containing important information about the Japan-IMF Scholarship Program for ASIA, eligibility, and application procedures:
Application Procedures
Additional Information
Scholarship Eligibility Requirements and Scholarship Details
Japan-IMF Scholarship Program for Asia