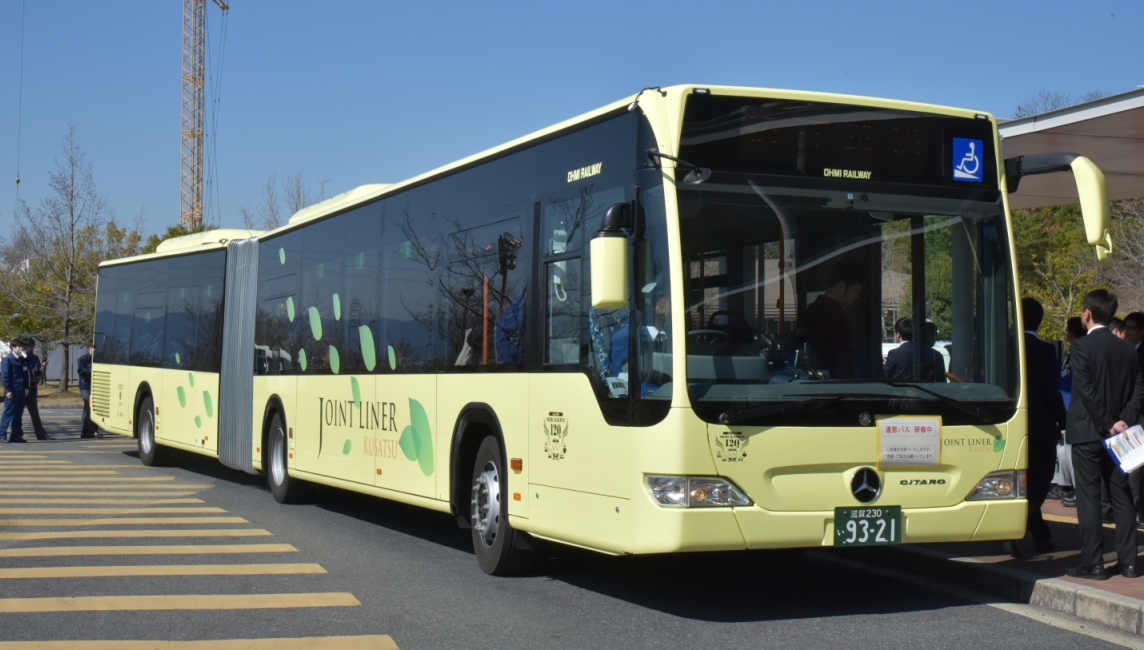 Articulated Bus Named "Joint Liner" to Depart!
Good news for students belong to Biwako-Kusatsu Campus (BKC)!!

With a view to reduce overcrowding at buses between Minami-Kusatsu station (Shiga) and BKC, two articulated buses were introduced from this April.

The bus, manufactured by Mercedes-Benz (its brand name is Citaro), is operated between Minami-Kusatsu and BKC. It is a single-deck design and consists of two rigid sections; you can come and go between the sections, unlike the standard trailer bus.
Also, you may find a heart-shaped strap per section… check out the straps on the bus!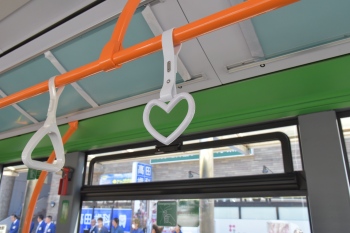 The bus was nicknamed as "Joint Liner," in the hope the bus functions as "joint" between people or communities.

Joint Liner leaves from the same bus terminal as the shuttle bus between Minami-Kusatsu and BKC (bus terminal no. 1 at Minami-Kusatsu; bus terminal no. 3 and 4 at BKC).


Let's take Joint Liner to go to BKC!
Tips on Commuting to BKC
A nonstop bus is operated between (a) JR Otsu station and BKC and (b) Keihan Railway Chushojima station and BKC. These buses are less crowded compared to those from Minami-Kusatsu station and you can enjoy the view of Lake Biwa when the bus is getting on the Meishin Expressway.

(a) Otsu station to BKC:
Time - 25 minutes
Fare: JPY 330

(b) Chushojima station to BKC
Time: 35 minutes
Fare: JPY 620

Related information