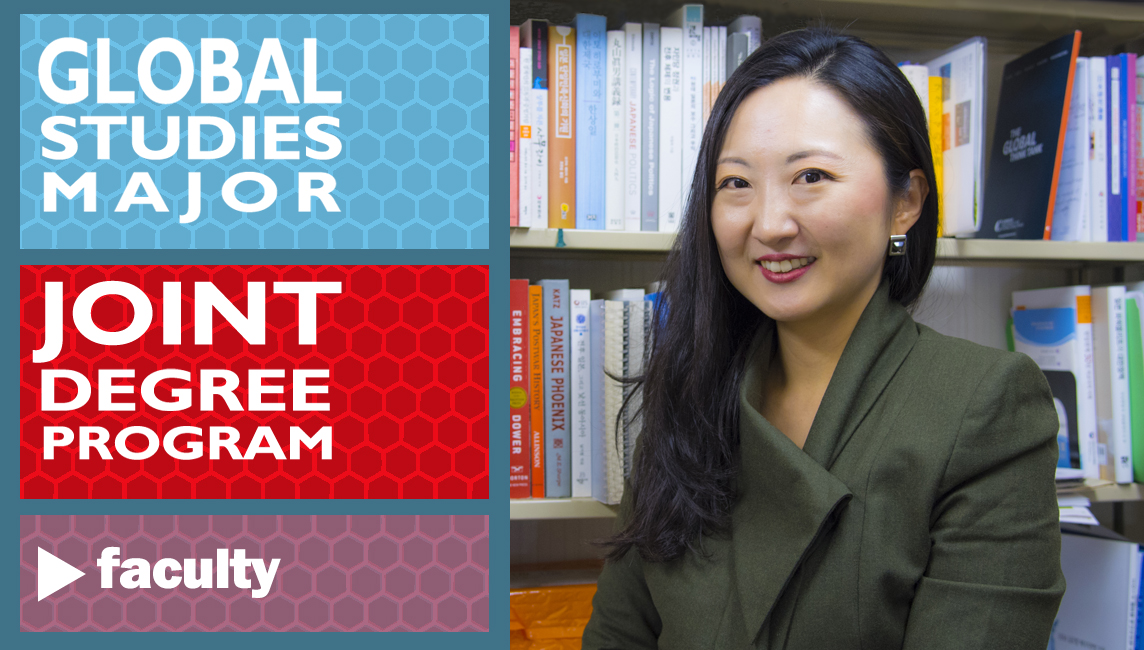 Faculty Feature 2:GS & JDP Programs - Assistant Professor Lim
Faculty Experience: Connections Beyond Borders: from Seoul (South Korea), to Washington DC (USA), to Kyoto

Connections Beyond Borders articles aim to introduce English-based undergraduate degree courses at Ritsumeikan University from the personal, everyday-lived perspective of the students and faculty themselves.

This Edition Features:
Eunjung Lim from South Korea - Assistant Professor teaching on the Joint Degree Program (JDP) and Global Studies Major (GS) based at the Kinugasa Campus in Kyoto

In general terms I use qualitative methods to research into how global society can work together for better governance on both an international and domestic level.

More specifically, within this, energy and nuclear policy is a consistent topic. I approach this from various perspectives, including from the perspective of comparative global governance.

My PhD thesis, for example, was a comparison of Japan and Korea and looked in to how both countries prepare their sites for civilian nuclear facilities. I took the discussions that occurred in each country, and, after examining how parties with vested interests agreed, or disagreed, compared and analyzed the differences.

More recently, I have expanded this research to consider how other East Asian countries design their own sustainable development policies, taking into account nuclear policy issues, and using one or two case studies at most to examine the processes and contributing factors involved in the development of policies in detail.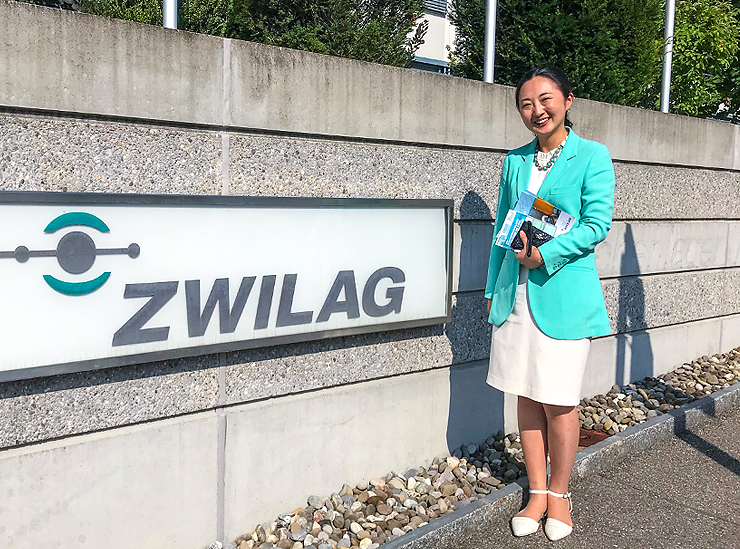 Whilst non-proliferation has long been a topic of IR research, that research is generally focused on how America has, and maintains, political power, or how it has worked on and designed its own nuclear regime, for example.

On the other hand, nuclear energy has, until now at least, been largely monopolized by nuclear scientists, and has not been the preferred topic of choice for IR researchers. (Of course, not that many political scientists were willing to engage with the subject because the technology involved is so complicated!)

This is something I am attempting to change by engaging with and contributing to cross-disciplinary meetings made up of, for example, political scientists, nuclear engineers, utility company specialists and government participants. In so doing, my ultimate aim is to develop more general guiding principles for governments.
My masters was in security policy. But I learned through this process of completing this course of study, that I was not suited to it.

As I moved on to my PhD I was looking for a relevant topic to focus on for original research, thinking at the same time that I had exhausted my interest in security issues. My interest in economics remained however, and for that reason I chose to focus on energy, which straddles the two fields of security and economics. More specifically I decided to focus on nuclear energy.

When I suggested this to my advisor at the time, he said to me, 'If you focus on this, you have to compare Japan and Korea. You are one of the most capable people to do this because of your background - it's your calling!'

Within this, the fact that no countries have really solved the problem of how to deal with spent nuclear fuel and waste, and that, as a topic of research, it is still an underdeveloped, understudied area in the field of IR or political science in general, were significant motivating factors too.
● Comparative and Global Governance
● Global Studies Seminar
● International Organizations



I enjoy that Ritsumeikan University is so diverse and cosmopolitan. There are students here from China, the US, as well as from smaller countries such as Estonia and Lithuania.

In terms of lectures, I prepare slide presentations, but I always warn students that I won't read them. For me a slide is only supplementary material. I make a point of saying to students the slides are only there as an aid, and that they should pay more attention to my discussion and the contributions of others in the lecture. Key to understanding this, however, is completing the advanced reading, and the importance of this is something I emphasize consistently.

Enabling students to develop critical thinking skills and engage in critical interaction also plays a crucial role in my approach. This stems from my time as a student in America, where I learnt to appreciate more of an interactive educational approach - a kind of Hegelian order of thesis, anti-thesis.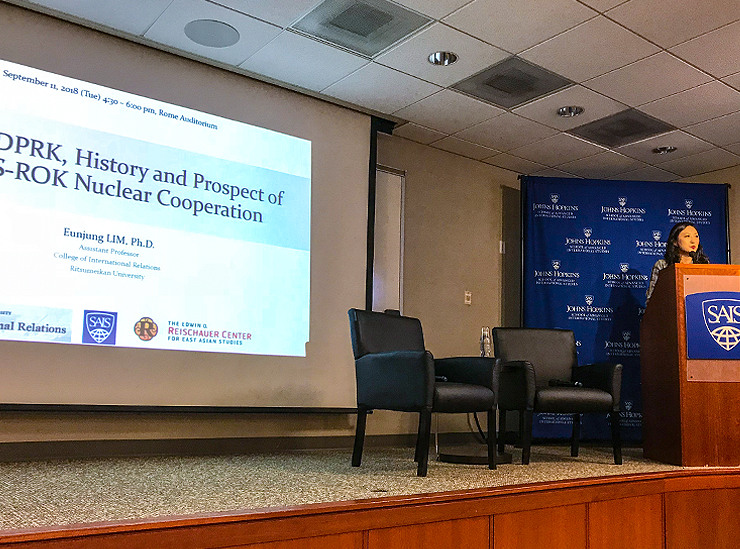 I also encourage students to challenge me if they have doubts about something I introduce to them, but I insist, of course, that they provide evidence to back up their observation. This links in to essays and written submissions too. Quite often students ask me, 'What do you want to see in this essay?', to which I always reply: 'You tell me! I want to know what you think! If you don't agree with the point in question, tell me why and give me evidence to support your point of view!'

Of Students
I want my students to think. Think, think, and then think some more! Apart from this, the ability to articulate your thoughts in writing is also something I expect.

Of Myself
For my part, my job is to stimulate students into thinking, and, in turn, I hope that they will make me think too. It is reciprocal.

In terms of what I expect on a personal level from myself, I expect myself to be a good listener. At one point, I was an international student too. I left Korea when I was 18 years old and have lived abroad for almost 20 years. I would like to think that this has helped me develop a strong sense of empathy. Being approachable and making myself available for advice is an important part of this, I feel.
Travel, pilates, watching movies (particularly those which are relevant to International Relations and my specialist subjects). I also really enjoy visiting temples here - I love the architecture, the Japanese gardens and really appreciate all the culture.

After living in Washington DC, the calm of Kyoto was a real shock to me at first, but now I've found how to enjoy the city. It is probably the most peaceful city I have ever experienced in my life.
Find out more about the Joint Degree Program and the Global Studies Major from the perspective of the students and faculty themselves:
For information on the Global Studies Major and the Joint Degree Program:
GS: http://en.ritsumei.ac.jp/ir/gs/
JDP: http://www.ritsumei.ac.jp/ir/eng/jdp/


More information on a growing list of English-based courses at Ritsumeikan University:
http://en.ritsumei.ac.jp/e-ug/