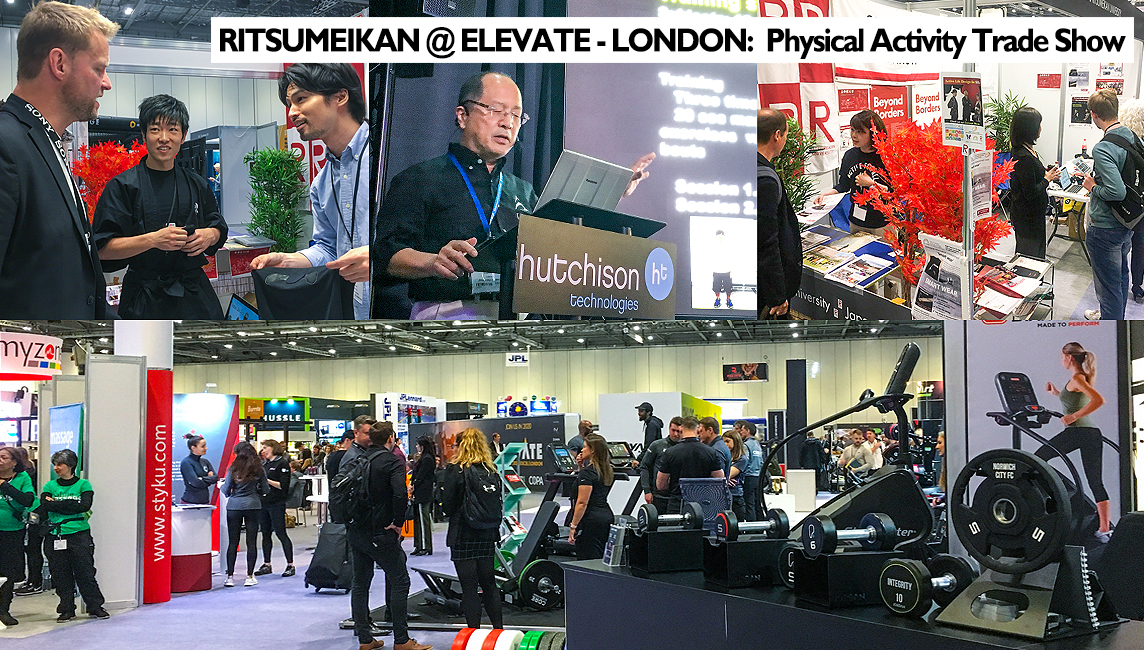 Ritsumeikan University participates in Elevate, the Largest Sports and Physical Activity Trade Show in the UK
On May 8 and 9, 2019, Ritsumeikan University and the Ritsumeikan UK Office (London) teamed up with the London Office of the Japan Sport Council (JSC) to participate as exhibitors in Elevate, the UK's largest sports and physical activity trade show, in London, England.

Made up of over 350 booths, the event attracted approximately 9,000 visitors, with more than 300 talks given over a two-day period.

Elevate aims to connect people in the fields of sports and physical activity by publicizing the latest research and business ventures, thereby encouraging collaboration among researchers, educators, and the private sector.

Ritsumeikan's booth hosted a seminar by Professor Izumi Tabata of the College of Sport and Health Science – a follow-up to a symposium held in February at the Japanese Embassy in London as part of the Japan-UK Season of Culture event series that was agreed upon at a bilateral summit between Japanese Prime Minister Abe Shinzo and British Prime Minister Teresa May in August 2017.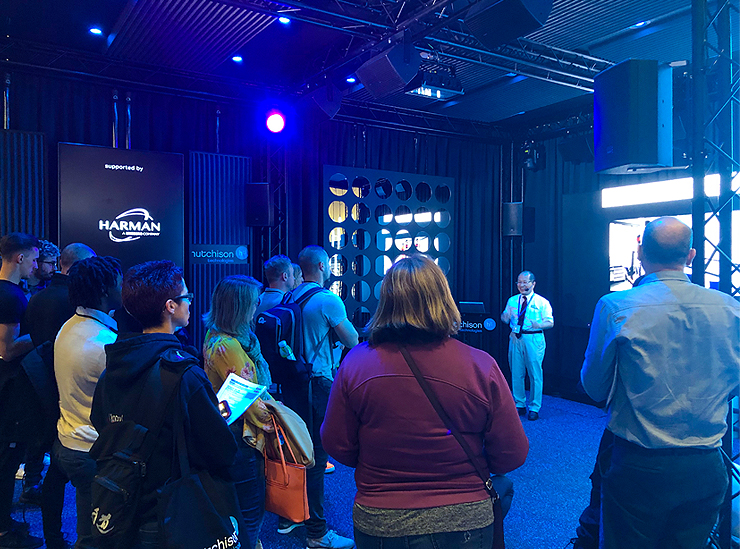 Professor Tabata, whose high-intensity interval training workout method has become a phenomenon around the world, discussed the features and effectiveness of his own Tabata Training, attracting a sizable audience from amongst the show's visitors.

The booth also featured a panel on the smart-wear undergarment developed by Ritsumeikan researchers as part of the MEXT Center of Innovation (COI) Program, as well as information about the university - in particular, the College and Graduate School of Sport and Health Science.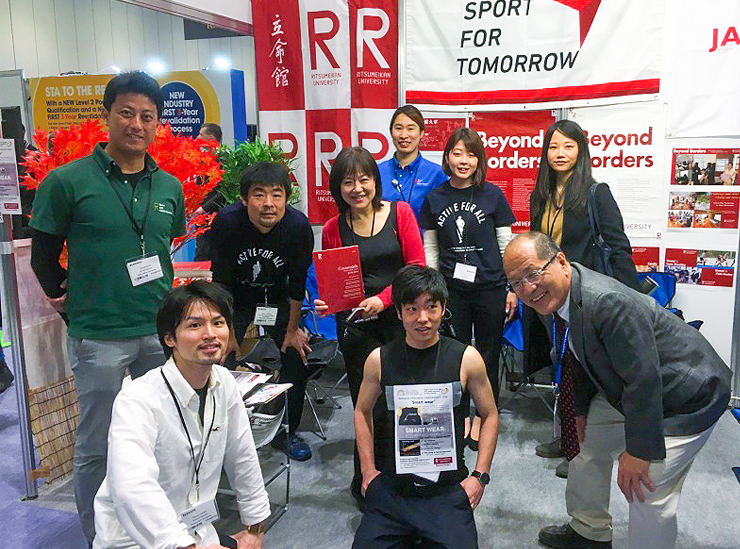 A catalyst for interaction between Japanese and British experts in the field, visitors included researchers and students from Loughborough College, University College London, and Imperial College London, as well as representatives from several private companies.

Staff from the JSC London Office, the booth co-exhibitor, were also on hand, working together to raise the profile of Japan's sports science research in the international arena.

As one of the universities selected for the Top Global University Project, Ritsumeikan University will continue pursuing efforts to further internationalize its education and research.