Community and Regional Collaboration at Osaka Ibaraki Campus
In order to uphold one of our core academic concepts, "Community and Regional Collaboration", Osaka Ibaraki Campus (OIC) is promoting a variety of activities (education, research, student activities and campus planning) in collaboration with regional and municipal partners. Through these activities, we aim to contribute to regional and social development by establishing relationships of mutual trust, resolving regional and social issues and creating new values.
Three Core Academic Concepts of Osaka Ibaraki Campus
Gateway to Asia
We will act as a gateway that interconnects people and knowledge - linking Asia to the world and the world to Asia - by utilizing the wealth of accumulated experience and knowledge that an advanced nation such as Japan has to offer. We also aim to contribute to human resource development that fosters relationships of genuine trust and camaraderie within Asia.
Urban Co-Creation
We will connect a diverse group of people and organizations in the urban area to capitalize upon the potential interspersed throughout the city. Through creative connections we will aim to generate new values.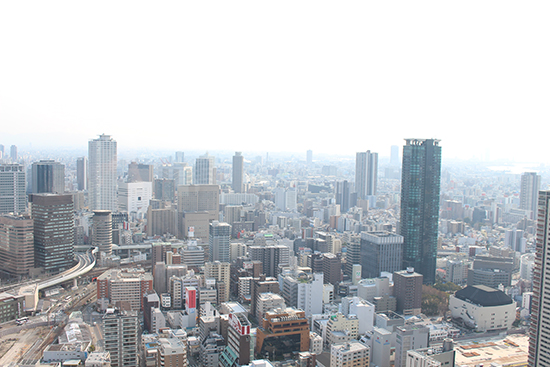 Community and Regional Collaboration
We will contribute to creating a rich community and society by expanding the fields of education, research and student activities through community and regional collaboration, and building relationships of mutual trust through diverse activities.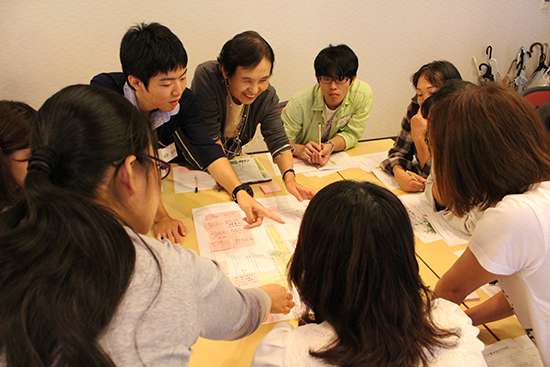 OIC Office of Regional Collaboration
OIC Chamber of Regional Collaboration is established to advance the community and regional collaboration at OIC, by acting as a bridge between the university and the regional community.
Organizational Configuration
Director: Michiya Mori (Representative of OIC, assistant to President and Professor of the College of Policy Science)
Executive Director of Campus Administration Office: Naoto Shibata
Administration Office: OIC Office of Regional Collaboration
Duties of OIC Office of Regional Collaboration
Coordination of joint projects with municipalities and other partners
Provision of support for seminars, students' local projects, etc.
Networking based on people's needs - both inside and outside the university
Independent community-building projects (community development projects, Osaka Ibaraki Campus lectures, etc.)
Case records, data collection, and communications regarding community and regional collaboration
Community and Regional Collaboration Programs at OIC
Creation of Urban-Conscious "Open Campus"
Open campus
Creation of a campus in harmony with the urban environment
Eco-friendly, safety & security projects
OIC Office of Regional Collaboration Independent Projects
(Community Development Projects)
Tree-Planting (Sodateru Satoyama Project)

Flower-Planting (Gardening Project)

Knowledge-Planting (Machi Library Project)
Municipal Partnerships
Ibaraki City/Ibaraki Chamber of Commerce and Industry



Ibaraki City/AEON Retail Co., Ltd.



Ibaraki City Board of Education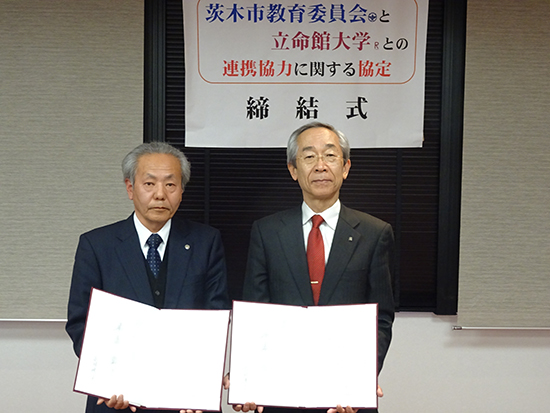 Industry/University Collaborative Projects (Examples)
Ritsumei Wine & Beer Production Project

Let's Make Ice Cream in Ibaraki! Project

Kashinoha Project