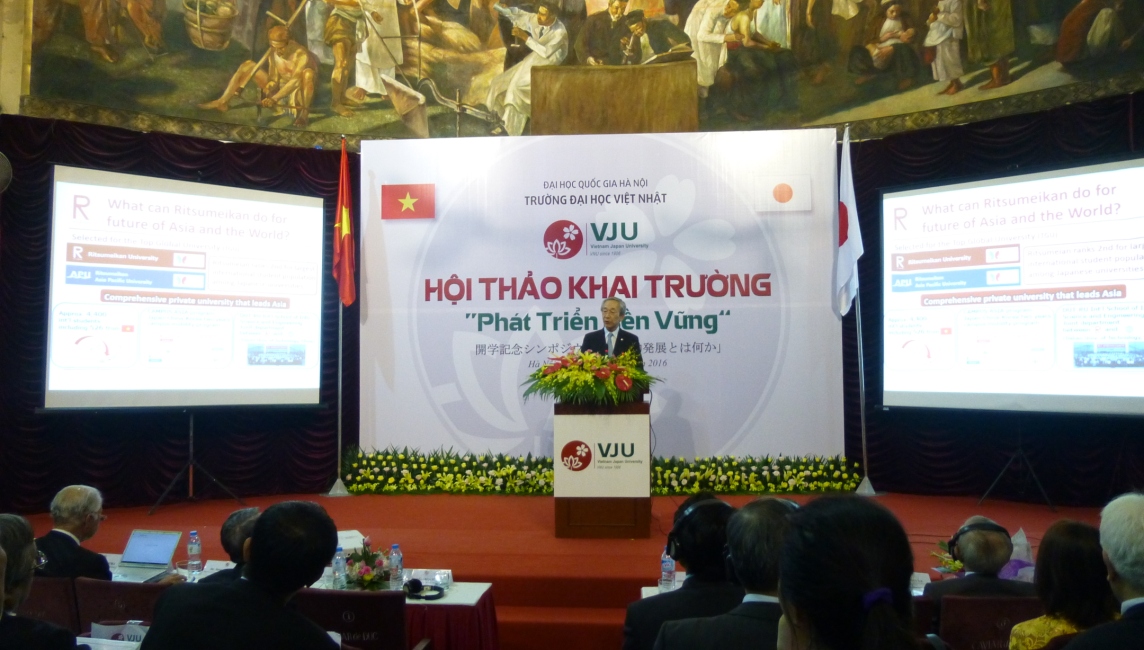 Bridge of Friendship between Vietnam and Japan
Vietnam-Japan University, founded with the cooperation of the Japanese and Vietnamese governments and many Japanese universities including Ritsumeikan University, opened its doors in September 2016. A ceremony to commemorate the opening was held in Hanoi on September 9. The ceremony was attended by approximately 500 people, including 72 incoming students as well as Japanese and Vietnamese government officials and members of universities.

From Ritsumeikan University, President Mikio Yoshida, Professor Jun Nakajima (College of Science and Engineering), and Professor Ryotaro Katsura (College of International Relations) attended the ceremony. President Yoshida delivered a message stating that Vietnam is a special country for Ritsumeikan University, that he looks forward to continuing to deepen the friendship, and that he hopes the incoming students will serve as a bridge of friendship between Vietnam and Japan.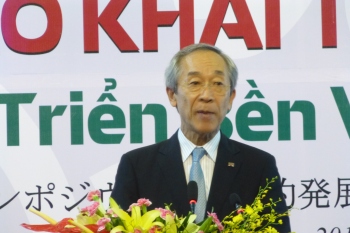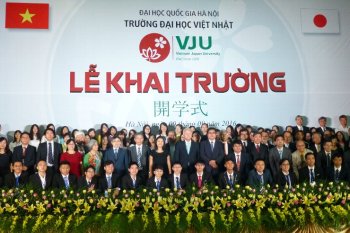 This school year, six courses (Master's course, graduate school) were established: Area Studies; Public Policy; Business Administration; Environmental Engineering; Nanotechnology; and Infrastructure Engineering. Coordinator universities are Ritsumeikan University as well as the University of Tokyo, University of Tsukuba, Osaka University, Yokohama National University, and Waseda University.

From next year, Vietnam-Japan University will send interns to Japan. In collaboration with companies with aquatic environmental technologies near the Biwako-Kusatsu Campus, Ritsumeikan University aims to train quality human resources who will contribute to strengthening the Japan-Vietnam relationship through the provision of internships.
Related information