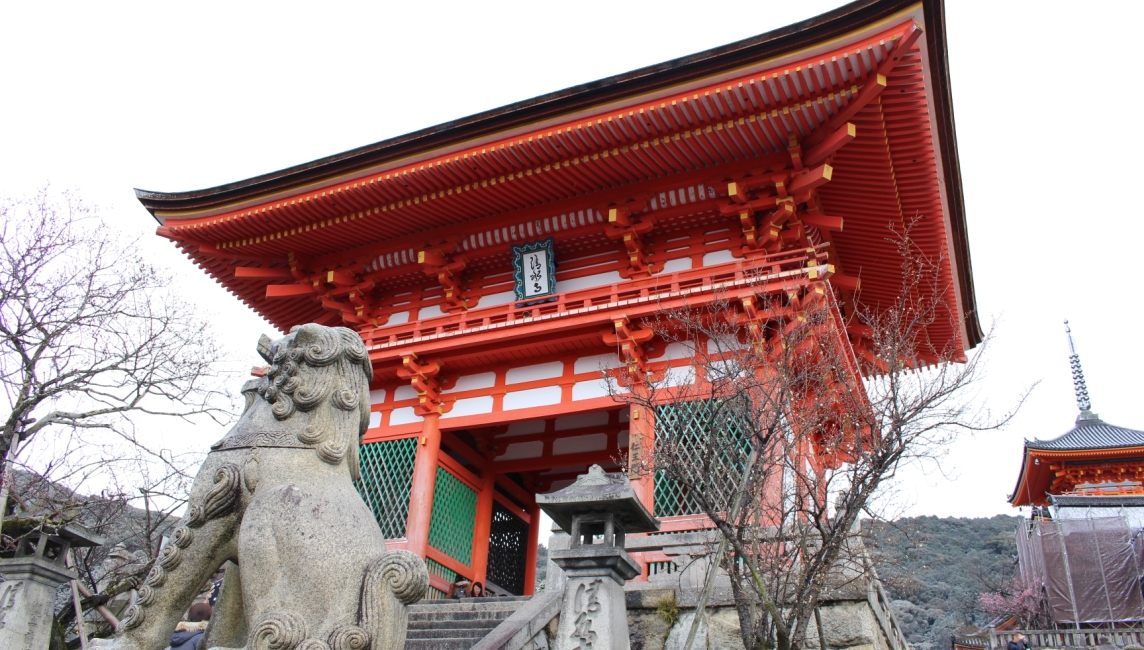 Field Trip to Kiyomizu-dera Temple – JICA-Ritsumeikan Partnership Program (2)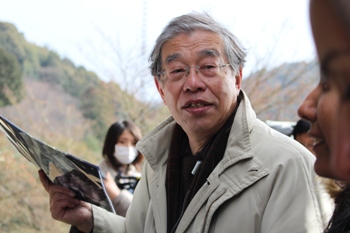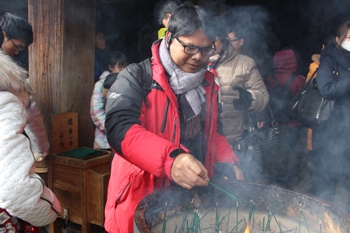 Ritsumeikan recently held a 5-week program on the tourism development commissioned by the Japan International Cooperation Agency (JICA). As part of the program, 14 trainees, who are allthe architectural professionals overseas, visited Kiyomizu-dera Temple on February 10.

Despite the snowstorm on that day, there were a lot of visitors at the temple. Professor Yamasaki (College of Science and Engineering) delivered a lecture to the trainees on the history of the temple as well as its buildings, and the background to its ongoing restoration. The restoration, started in 2008, covers eight important cultural properties and the Main Hall.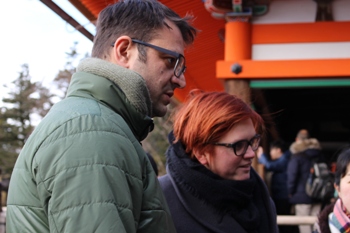 After the temple tour, the trainees listened to a talk given by Mr. Tanaka, the Chairperson of the Kiyomizu-dera Temple Shop Association, which represents shops located on the slope leading to the temple. He explained the close relationship between the temple and the association, including a volunteer fire corps made up of association members and temple staff, which regularly holds drills using fire-fighting hoses. Furthermore, association members volunteer to help organize special night visits to the temple.

"The members of the association have the mindset of 'our temple, our slope, and our houses,' which means the temple is always the top priority for them," he added.

This Ritsumeikan-JICA partnership program will be held until AY2018.
Related information