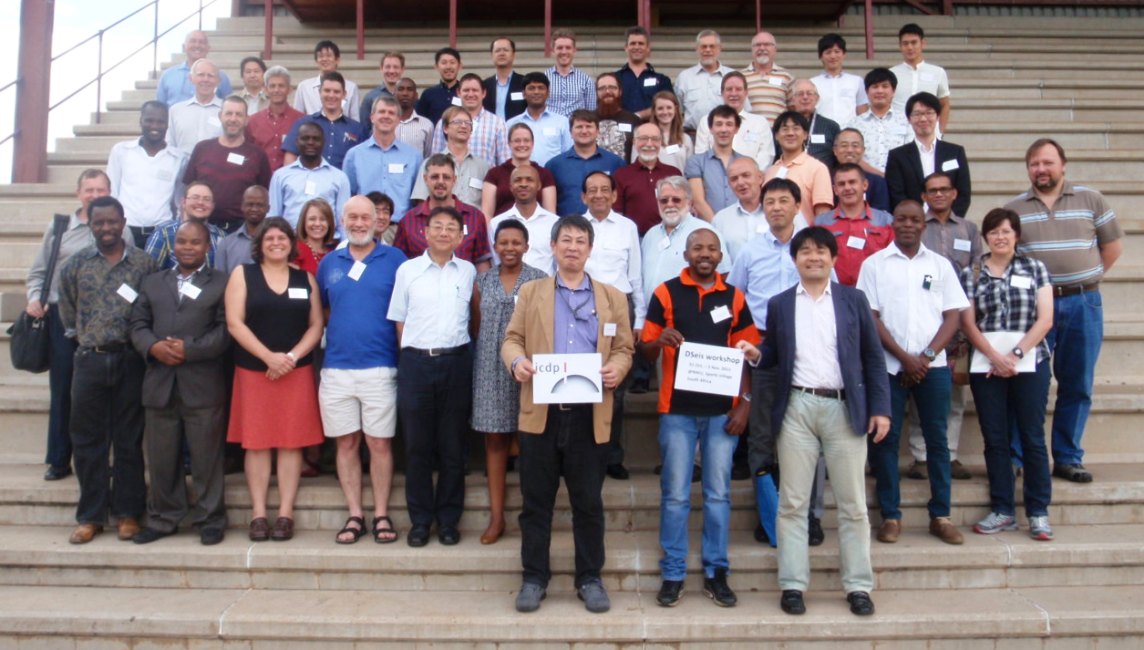 Deep Earthquake Drilling Survey of South African Gold Mines Begins
Science (doi:10.1126/science.aan6905) published news on June 2 on the commencement of Drilling into Seismogenic Zones (DSeis) of M2.0-M5.5 earthquakes in South African gold mines 3km deep in the earth. DSeis is led by Professor Hiroshi Ogasawara of the College of Science and Engineering, adopted by the International Continental Scientific Drilling Program (ICDP) *1 and 42 researchers from nine countries and a few dozen mine-related officials are participating in the project. It builds on the success of a research project under JST-JICA Science and Technology Research Partnership for Sustainable Development (2010-2015), in which Professor Ogasawara and Professor Durrheim (University of the Witrwatersrand) served as the principal investigators. These efforts have been under Collaborative Research Agreements between Ritsumeikan University, University of the Witwatersrand, and Council for Geoscience, South Africa).

Earthquakes occur frequently in South African gold mines, as the extremely deep mining causes major strains in the bedrock after excavation. Though the lengths of these faults are 100 m to 5 km and smaller compared to those in severe natural great earthquakes, given the fact that these earthquakes occur near mining tunnels, the researchers will drill a dozen spots such as the position from which the fault starts and where it ends as well as the aftershock area in DSeis to clarify what caused the activities of individual and groups of earthquakes.

In association with this project, Research Cooperation between ICDP Projects to Drill into Seismic Zones in South Africa and India was adopted for the Asia-Africa Science Platforms, Core-to-Core Program, of the Japan Society for the Promotion of Science and the University is its Core Institute. It is also expected to develop the cooperation with the faculty of the International Industry-academic Collaborative PBL Program with the Indian Institute of Technology, Hyderabad, which the University has been promoting, into a research project involving the U.S. and Europe.
*1 International Continental Scientific Drilling Program (ICDP)
A multi-national scientific research cooperation project launched in February 1996 led by Germany, the U.S. and China. Japan joined ICDP in 1998. Under the three scientific themes of Climate and Ecosystems, Sustainable Georesources and Natural Hazards, the program promotes various continental scientific drilling to learn the history of global change and grasp the underground activity processes.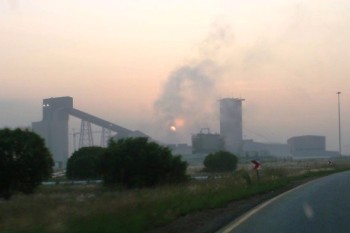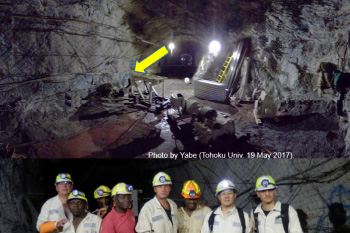 Related information