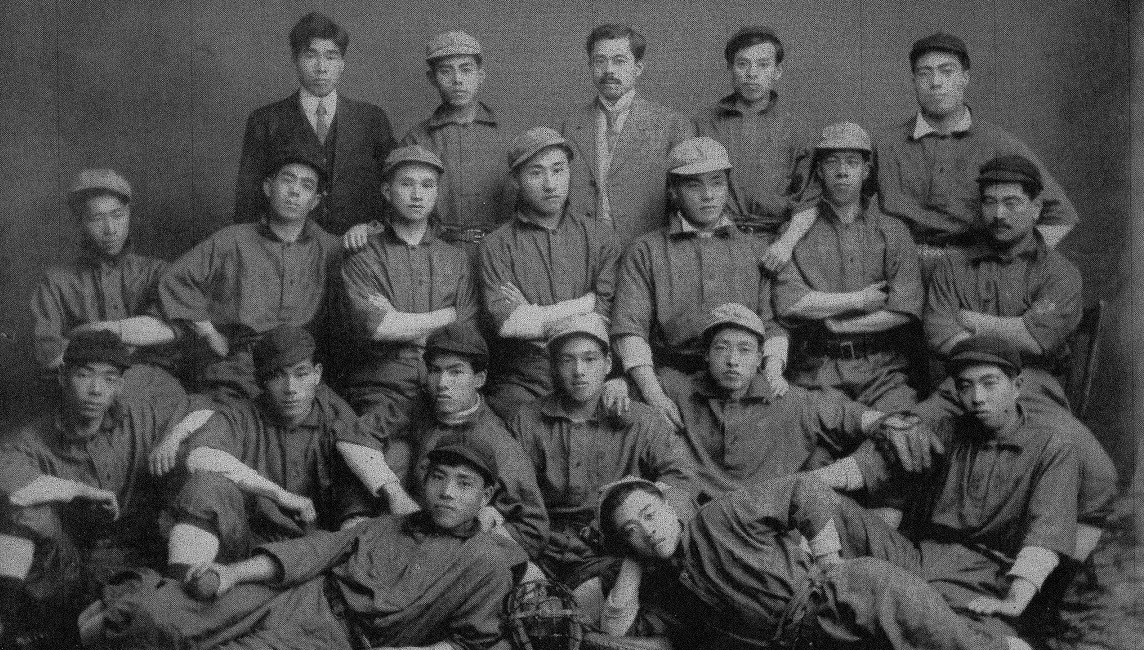 BC Hall of Fame Medal Presentation to Relative of Vancouver Asahi Player
On April 2, 2016, a research group on Japanese-Canadian immigrants including Professor Norifumi Kawahara (College of Letters, Ritsumeikan University) conferred a medal made by the BC Sports Hall of Fame to a relative of the founder of the Vancouver Asahi Team at Ritsumeikan University Suzaku Campus.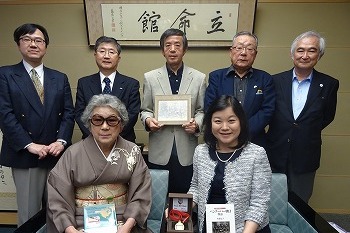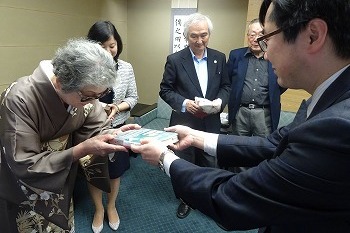 Vancouver Asahi Team, one of Vancouver's most prominent athletic clubs during the World War II, was formed in 1914 by Japanese-Canadian immigrants. The players were smaller and less powerful compared to Anglo-Canadians, but they, with their unique style of "brain balls," won the Pacific Northwest Championship five years in a row since 1937. Their victory was a source of pride for Japanese-Canadians as well as Asian immigrants confronting the prejudice. In 2014, a movie titled "The Vancouver Asahi" was released to be in the public limelight again. Professor Kawahara was involved in the movie by providing materials and commentary on the movie brochure.
In June 2003, the Vancouver Asahi team was finally accorded proper recognition for its contribution to Canadian baseball by induction into the Canadian Baseball Hall of Fame. A longstanding oversight was thus corrected and has only been more firmly righted with induction into the BC Sports Hall of Fame in 2005. In commemoration of the team's induction into the BC Sports Hall of Fame, medals were made for individual players in the team, but many remain unclaimed by family members.

Professor Kawahara's research group has been working with the family members of the Asahi Team players currently living in Japan and the Japanese community in Canada and has located about 20 family members of medal recipients so far.
This time, a medal was awarded to the family member of Mr. Motoji Kodama who played an important role in establishing the Asahi Team. After returning to Japan, Mr. Kodama was working in Torii Shoten (currently Suntory Holdings Limited) and served as an assistant to the President.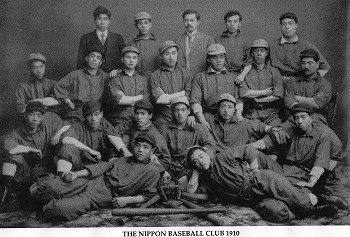 Related information