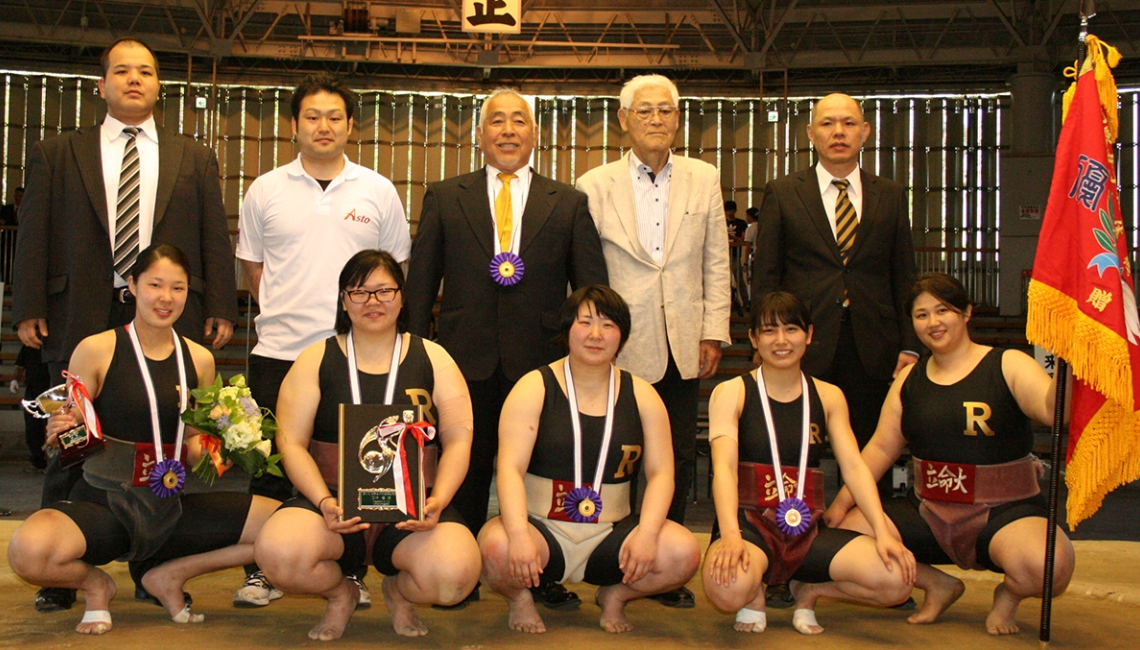 Ritsumeikan Women's Sumo Team Won the Women's Team Title
The 4th International Women's Sumo Invitational Championship was held in Sakai city in Osaka last Sunday with about 70 sumo wrestlers from Japan, Hong Kong, Thailand, Taiwan and Mongolia.

In the team competition, Ritsumeikan Women's Sumo Team won the championship title for the first time, thanks to the great performances by Hiyori Kon (1st year, College of International Relations) and Emi Inaba (4th year, College of Sports and Health Science).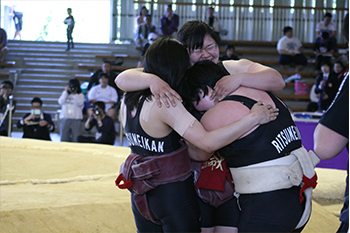 The wrestlers were divided into five classes as individual competitions; super lightweight, lightweight, middleweight, heavyweight and open weight.

Manaho Nozaki (2nd year, College of Sports and Health Science) and Miku Yamanaka (Administrative staff at Ritsumeikan/Graduate of Ritsumeikan University) participated in the lightweight competition and Yamanaka won three consecutive titles from 2014.
Emi Inaba and Wakana Kako (4th year, College of Law) participated in the heavyweight competition. Inaba reached the semifinals with her powerful initial charge ('tachiai' in Japanese), but lost a close game against Viparat Vituteerasan (Thailand).
Inaba also participated in the open weight competition to advance to the finals, but finished in the second place.

The next championship for Ritsumeikan Women's Sumo Team is Japan Invitational Women Sumo Championships to be held on May 8 at Sakai City in Osaka. Let's cheer for the Team!