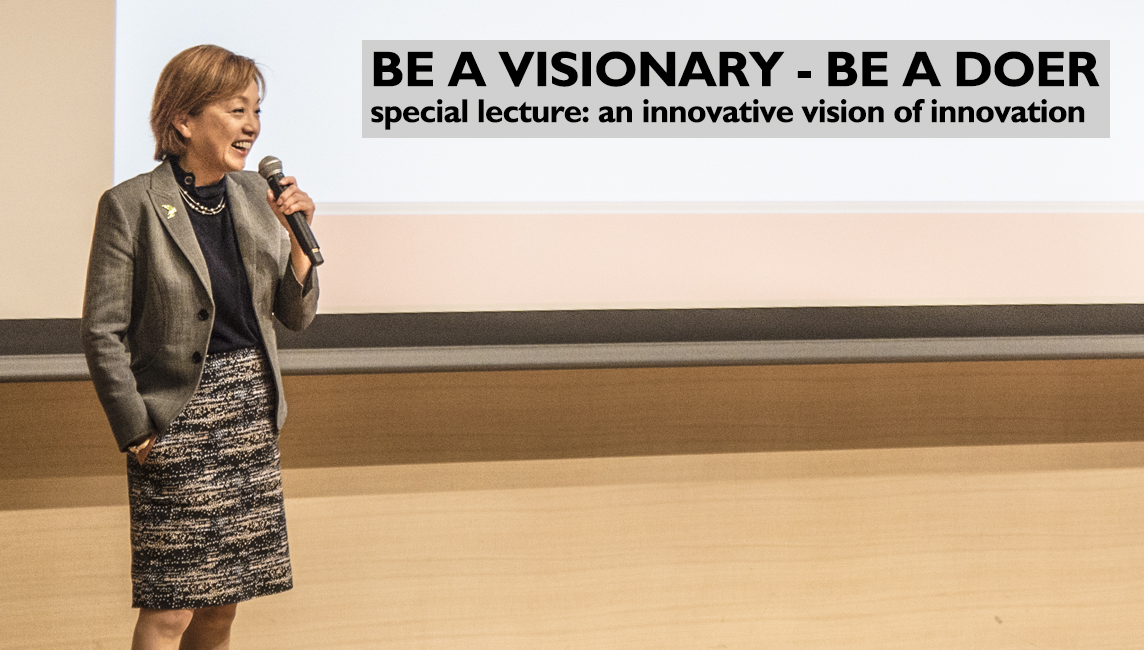 "Be a Visionary and Be a Doer":Special Lecture by award-winning Social Entrepreneur Dr. Sachiko Kuno
Award-winning social entrepreneur, and founder of the S&R Foundation, Dr. Sachiko Kuno, gave a special lecture to a packed lecture theatre on Kinugasa Campus, Thursday, October 11. Titled 'Be a Visionary – Be a Doer', the talk focused on how to balance the vision of doing something great in the world with the practicalities of vision-implementation to promote change for the better and real world impact.

Having started her exceptional path to social entrepreneurship as a post-doctoral fellow in biochemistry and biochemical engineering research at the Technical University of Munich, Germany, Dr. Kuno first ventured into self-directed research in Japan in the mid nineteen eighties when she established R-Tech Ueno Ltd., together with fellow researcher Dr. Ryuji Ueno.

A little over thirty years later, with a career history that includes the creation of three successful pharmaceutical companies, the discovery and development of a novel, new treatment for glaucoma, as well the founding of three non-profit organizations geared towards supporting a new generation of social entrepreneurs across a spectrum of fields, she is certainly well placed to offer advice.
Emphasizing six key concepts: self-efficacy, bold innovation, team synergy, hard work, courage to be a risk-taker, and the power to believe in yourself as key to bringing a vision to life, Dr. Kuno moved informally, yet briskly, through four main sections.

A brief, but fascinating, account of her own history was followed by an explication of the importance of risk-taking in entrepreneurship, wherein she emphasized: a) how risk-taking had played a key role in her success; and b) how she encourages young, socially engaged creatives to take risks through a non-profit organization she co-founded in Washington (US) in 2017 - Halcyon.


Dr. Kuno then moved on to consider the concept of 'Impact Investment' (investing that aims to generate specific beneficial social or environmental effects in addition to financial gain) as an effective 21st century business model; before rounding off with an inspirational section entitled 'Big Vision, Small Steps', during which she announced plans to open a brand new 'visionary' incubator center in Kyoto next year - 'Pheonixi Super Ecosystem'.

As a 'diverse, competitive, co-creation space' based in buildings in the east of Kyoto city, Dr. Kuno described how it aims to enable talented individuals, currently employed in companies and other organizations, to start enterprises without leaving the safety and security of employment.

Ambitious plans indeed and an appropriate practical note upon which to end a lecture centered upon how to bring ideas for the positive benefit of society to life.

The special lecture was given as part of the "Redefining International Relations" Lecture Series, a series of lectures organized to celebrate the 30th Anniversary of the College of International Relations at Ritsumeikan University.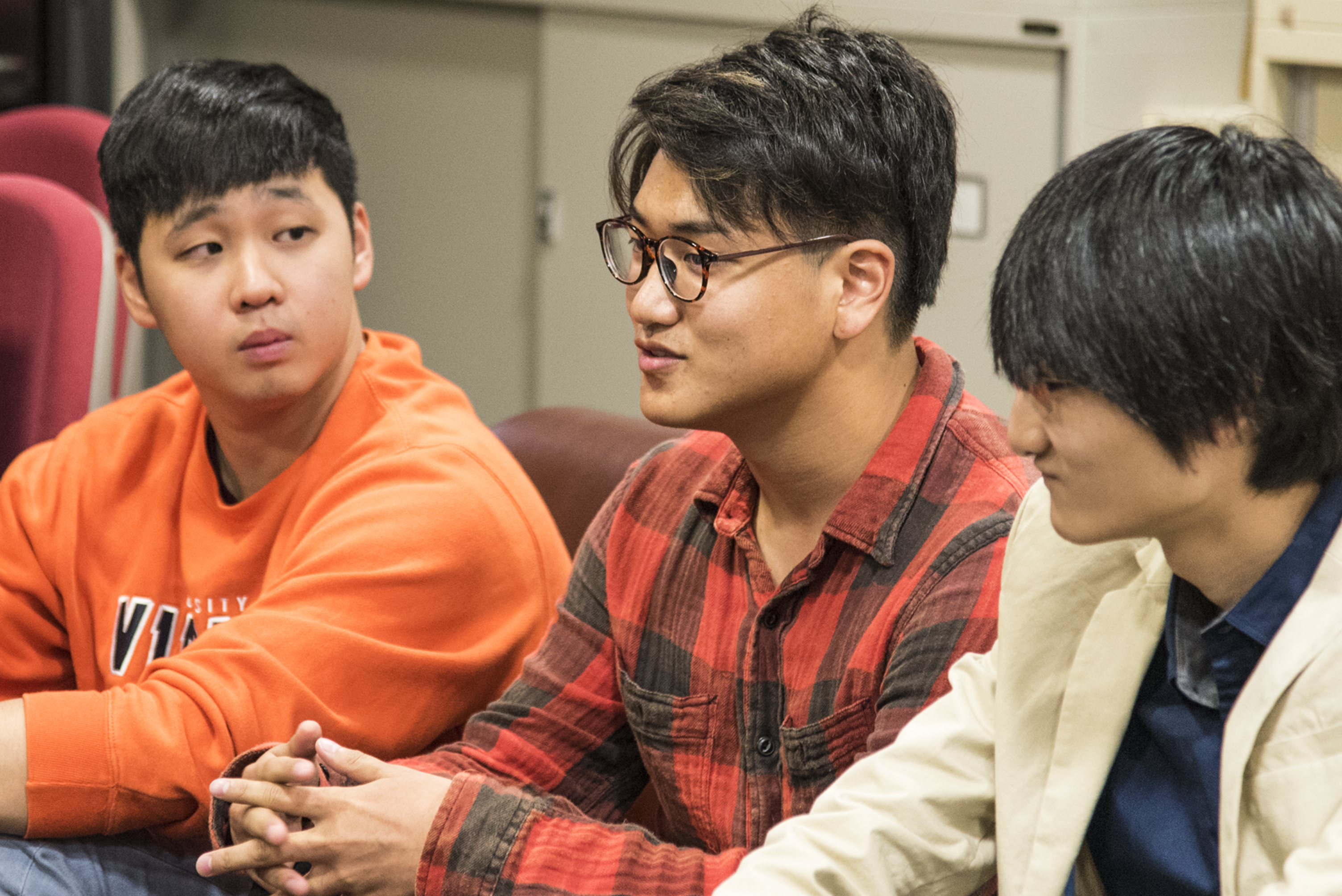 COMMENTS:
Dr. Kuno
One important thing I would like to emphasize to students is to 'unleash your potential, your creative potential, to make for a better world'; and that the role of the university in this is to support students to be creative, to encourage them to think positively and optimistically when it comes to solving problems, even if it's a complicated problem. Finally, I would like to encourage students to tackle problems for the sake of their own future and for those who cannot solve those problems themselves.

Go Kuroki (Joint Degree Program (JDP) Student - Yr.1)
Today's lecture was more about the skills or habits you need to learn in order to accomplish something. It was a different take to other special lectures I have attended so far. The biggest point I will take away with me today relates to risk-taking. Dr. Kuno has given me courage to be braver in the future.



The College of International Relations, Ritsumeikan University
https://www.ritsumei.ac.jp/ir/eng/

Halcyon House:
https://halcyonhouse.org/

S & R Foundation:
https://sandrfoundation.org/

WE Capital:
https://wecapital.co/#