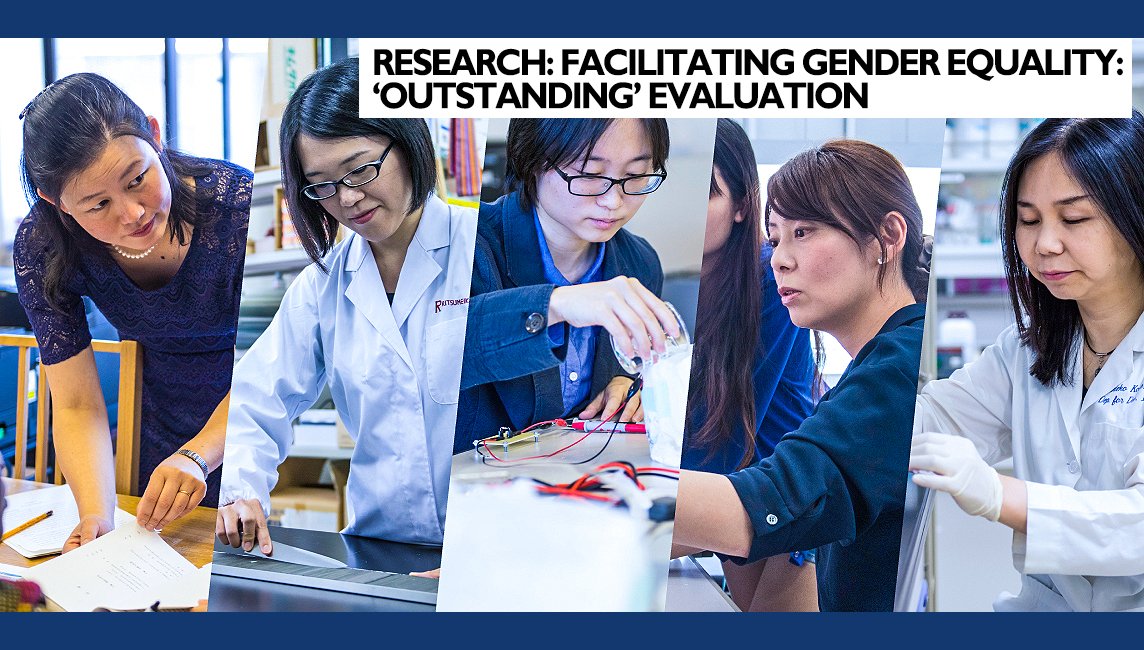 Promotion of Gender Equality and Diversity in the Research Environment : 'Outstanding' Evaluation
On the recently conducted mid-term evaluation for MEXT's 'Initiative for Realizing Diversity in the Research Environment (Distinctive-Features Type)', part of the Science and Technology Human Resource Development Support Program, Ritsumeikan University was given the highest possible rating of 'S' (Outstanding).
Initially selected in AY 2016, MEXT commended Ritsumeikan highly for its efforts in raising awareness of the issues surrounding diversity and for practically moving forward towards creating a more diverse environment through measures such as:

1. The establishment of the 'Research-Life Support Division for Promotion of Gender Equality' (under the direct jurisdiction of the President)
2. Creation of the 'Research Support Staff System', through which a salary subsidy to hire 'research support staff' for continued research in order to allow employees to balance their research activities with pregnancy, childbirth, childcare, nursing care and other life events, is provided
3. The opening of Campus Daycare Center for Infants and Children (on Kinugasa and Biwako-Kusatsu campuses)
4. The assignment of female professors in all colleges
5. Promoting the employment of tenured female faculty
6. An increase in the number of Grants-in-Aid secured by female researchers

Taking renewed impetus from such a positive evaluation, Ritsumeikan University will continue working towards realizing diversity in the research environment by taking full advantage of its resources. Defining gender equality and the support of female researchers as a key issue, the university will work to cultivate young researchers for the future and provide them with career development support.