Ritsumeikan concludes Strategic DX Partnership Agreement with Mitsubishi Estate
The Ritsumeikan Trust has concluded a 'Strategic Digital Transformation (DX) Partnership Agreement' with Mitsubishi Estate Co., Ltd.

The forward-looking agreement will see both sides work towards the next major era in technological evolution, following on from 'Industry 4.0', known in Japan as 'Society 5.0'*.

'Society 5' is envisioned to be an era in which physical space and cyberspace increasingly converge. The partners will seek to provide demonstrable working examples of how a facility management model in such a society might look, with humans and robots living and working in tandem with each other; and will also join forces in promoting related information.

The signing and press conference took place on Thursday, March 28.
Chancellor Yoshio Nakatani:
'One of the policy goals in Ritsumeikan's R2030 Academy Vision is the creation of future-oriented campuses, and this aligns perfectly with Mitsubishi Estate's Digital Transformation Initiative. Aiming to create a society in which everyone can be happy, I look forward to working with Mitsubishi Estate to find solutions to the issues associated with realizing a sustainable society in which no one is left behind and people can coexist with robots.'

President and Chief Executive Officer of Mitsubishi Estate, Junichi Yoshida:
'Mitsubishi Estate has pursued a wide range of initiatives thus far using the Marunouchi area as a field site for demonstrating cutting-edge technologies. With this agreement, we aim to further promote the development of a technology-driven next-generation facilities management model, and I look forward to creating new value together with Ritsumeikan.'


On Campus Demonstration Project to Achieve Human-Robot Co-working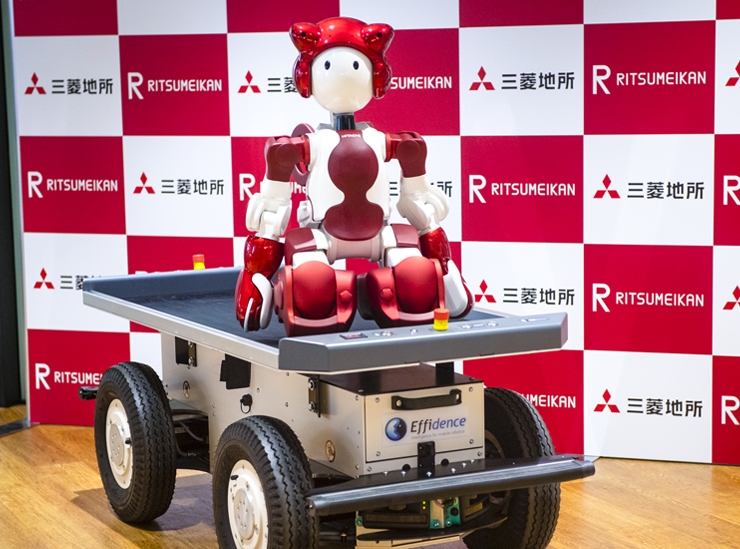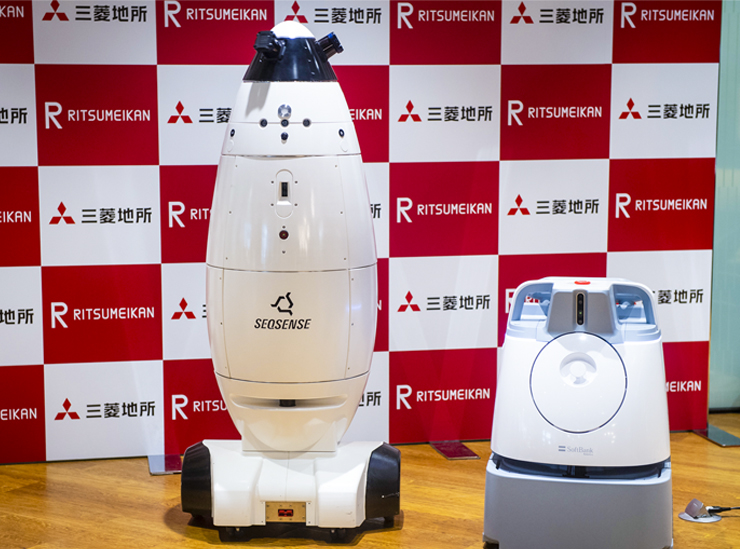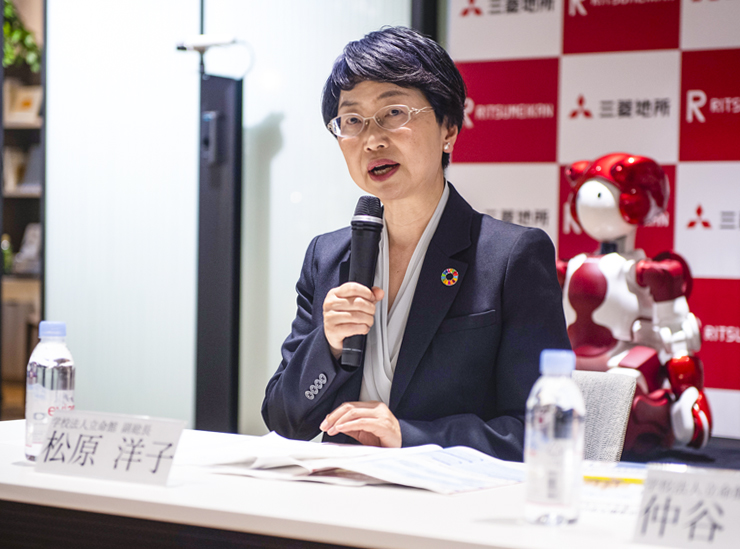 With this agreement, Ritsumeikan will streamline the management of its facilities and create new value in the field of school management, aiming ultimately at the dissemination of information on the use of cutting-edge technologies for the creation of the future; as well as the promotion of education, research, and the practical implementation of human-robot coworking.

Major Content of the Agreement

(1) Research and test optimal uses for cutting-edge technologies, including robots for cleaning, security, and hauling; conduct demonstrations of said technologies and consider the possibility of their adoption
(2) Streamline and enhance facilities management
(3) Solve issues pertaining to the practical application of human-robot co-working

* Following the hunting society (Society 1.0), agricultural society (Society 2.0), industrial society (Society 3.0), and the information society (Society 4.0 – known widely as 'Industry 4.0'), Society 5.0 refers to a new kind of society toward which Japan should aspire. It will balance economic advancement with the resolution of social problems through systems that highly integrate cyberspace and physical space.