In Conversation:Le Cordon Bleu at Ritsumeikan University - Award-winning Chef Gilles Company (PART 1)
Taking on the challenge of going beyond the usual academic boundaries – 'innovation' in all its aspects - is at the heart of Ritsumeikan University. It is something the University looks to cultivate in students, and, indeed, it is something it seeks to put into practice itself.

The opening of the College of Gastronomy Management in April 2018 is representative of this. Offering a multi-disciplinary program leading to a Bachelor of Gastronomy Management, the College is a striking example of how the University is looking to break new ground in Japan.

However, not content to offer just one first in Japan, the University has gone a step further by also setting up a pioneering new practice-based joint Programme in partnership with Le Cordon Bleu the world-renowned network of culinary and hospitality institutes. Available to students enrolled in the College, the Global Culinary Arts and Management Programme offers the opportunity to graduate with an internationally recognized professional qualification, the Advanced Diploma of Culinary Arts and Management, in addition to a bachelor's degree.

To find out more about the Programme and one of the foremost driving forces behind it, we met with Le Cordon Bleu Japan's Executive Chef and Culinary Academic Director, Gilles Company.
"The spirit of a chef is to share!": A Recipe for Success
What was your main inspiration in becoming a chef?

I like to joke about it. I like to say to students that I wasn't inspired to become a chef, I was born a chef! (laughing)

Effectively, I come from a place called Dijon, which is in Burgundy, a very gastronomic place. I grew up in the sixties and I remember vividly being surrounded by food - my mum, aunt and grandmother were all excellent cooks.

I used to go to the market with my mum three days a week, picking up the bread and other ingredients, before preparing the peas, making jam, cakes and omelets together, so my upbringing was very much based on food. I also had bakers in my family. My memory is of a big family always eating, with people coming round. So I've always been involved in the kitchen – I've always liked cooking. I loved the product, the fish, the meat, the market spirit - you meet people, they talk about their product and so on. And so I decided to become a chef and start cooking professionally.


In joining Le Cordon Bleu in 2012, you took the step into education. What attracted you to this challenge?

Well, if truth be told, I've always been a teacher. Only the place where I teach is different. Now I teach in a school. Before I taught in a kitchen. All head chefs, all executive chefs, in fact all chefs at Le Cordon Bleu, were teachers before they actually joined our culinary institute; because, when you work in a kitchen with ten, fifteen, or even twenty other people, you need to have a good team around you, and to have a positive, productive team, you need good teaching.

This is what Le Cordon Bleu is very good at: We have excellent chefs, who know how to teach.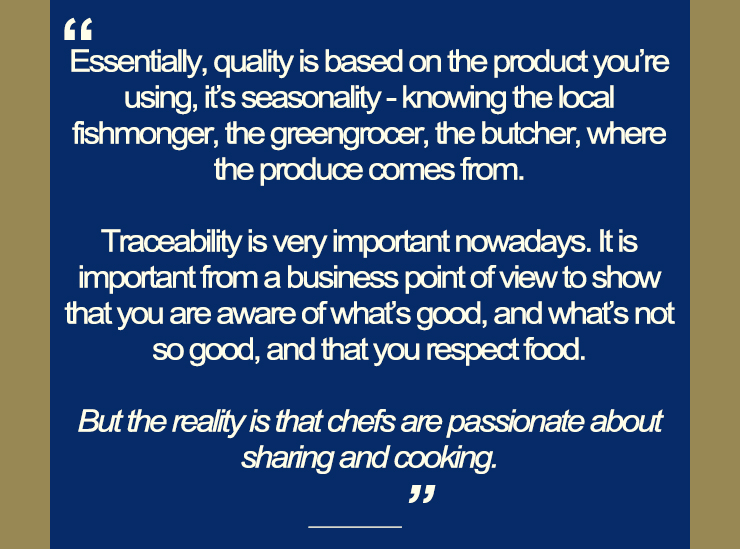 You opened the Le Cordon Bleu Bachelor's course in Istanbul, Turkey before coming to Japan. What attracted you personally to lead the expansion of Le Cordon Bleu into Japan?

First of all, I like the phrase 'The world is your oyster' – meaning, basically, the world is so big, so fascinating! This is me. You cannot just stick to one place all your life. This is one of the reasons why I entered Le Cordon Bleu, because it is an international company.

Of course, this is reflected in the diversity of students around the world too, something else which fascinated me about the challenge. The ability to learn is the same, but the way students actually learn and interact with the teacher, or produce, is slightly different. I notice it. In Japan, for example, compared with Turkey, the students are equally striving for knowledge and they're demanding, but they behave slightly differently. There is, of course, no good or bad. Only different.

This is important to recognize.

Food culture in Japan is also an important part of contemporary life - it is very, very strong, exquisite and exclusive, and so different from French food culture.

When I arrived I was asked to do an NHK program on 'fuwa-fuwa' and 'mochi-mochi'. It was a cultural shock for me, because mochi-mochi is a texture that we normally avoid in European food. Perfectly mochi-mochi though - sticky, but not too chewy - is fantastic! This is what travelling around does – it brings exciting discoveries. I've made some huge discoveries after coming to Japan. All very positive.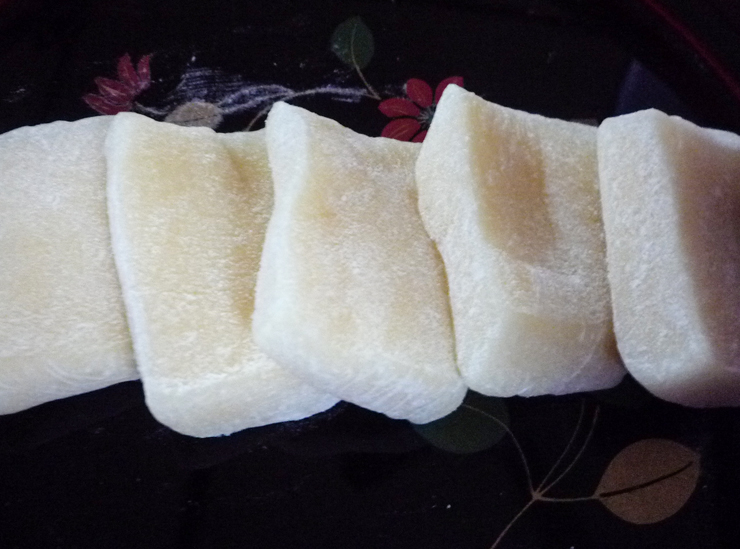 Can you tell me about the Programme you are leading at RU?

First of all it's a management Programme. Students take twelve subjects provided by Ritsumeikan University and seven provided by Le Cordon Bleu; and I am responsible for the design and implementation of the latter, which enables students to graduate with an Advanced Diploma of Culinary Arts and Management.

I thoroughly enjoy teaching the courses Le Cordon Bleu provides because they are part of a global Programme. But what does that mean? Well, it means the phrase I mentioned previously: 'The world is your oyster'.

The starting point in designing the Programme together with Ritsumeikan University was recognizing that Japan is in need of a management program that can lead Japanese students out onto a global stage to lead the world. Of course, in saying this, I'm not saying that Japan doesn't have the capability to do this itself, but, through this educational partnership between the University and Le Cordon Bleu, together we are offering something unique.

The recipes used in each of the courses taught by Le Cordon Bleu start from the perspective of recognizing something unfamiliar. We teach the importance of discovery: finding new products and understanding different food cultures. For this reason we are using products that are not available on the open market here, which are not easy to find. Celeriac, or lamb, to give two examples - products which are available in specialty shops, but which are not widely available in local supermarkets.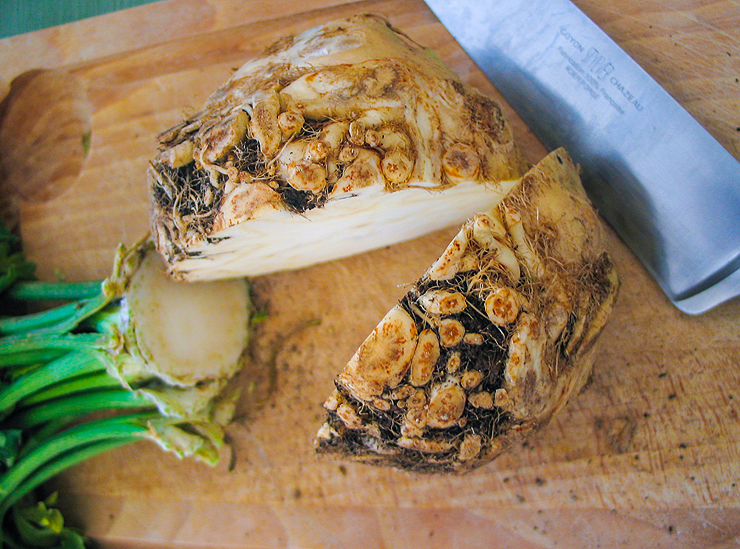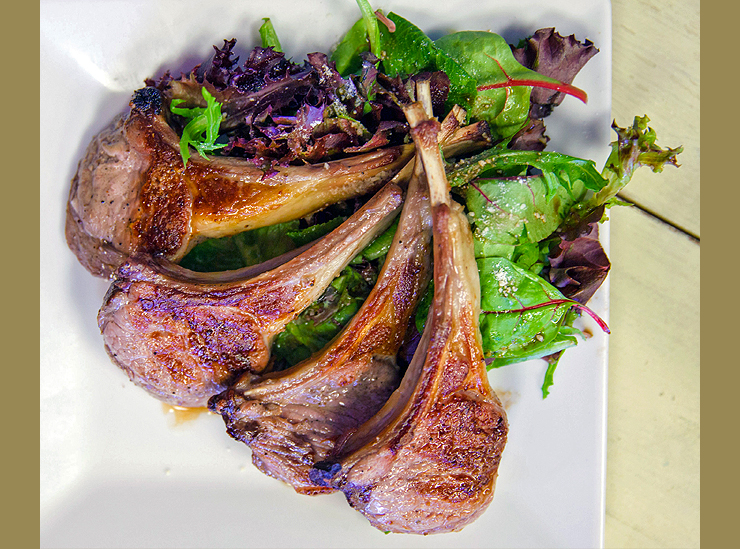 We use these products to teach British specialty dishes – Italian and French too. This opens students' minds to the world.

But, we also go further.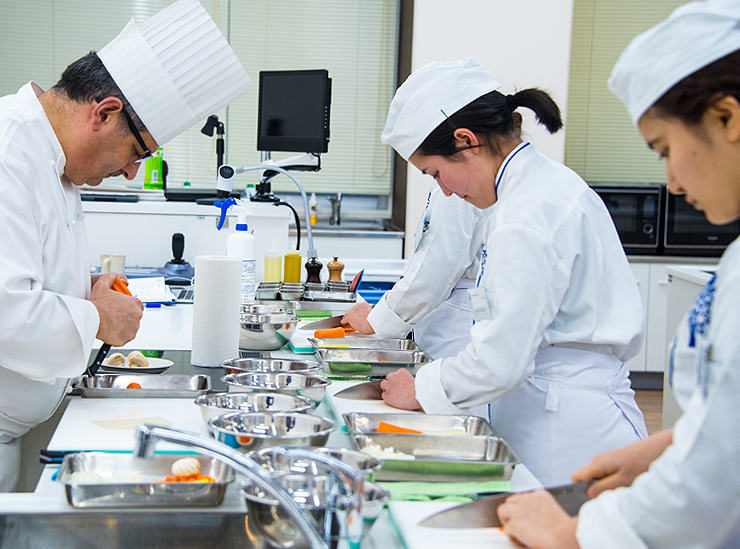 We teach various different aspects of management – from food preparation and cooking, to product and people management, for example; and, in teaching this, we emphasize the need for and importance of two things: regularity and creativity.

Students learn about regularity through food preparation and cooking – including, of course, chopping and slicing vegetables. Regularity has two purposes in food – one is beauty; and the other is consistency of taste, because when something is cut regularly, it will have the same cooking degree and will be pleasant when you eat it.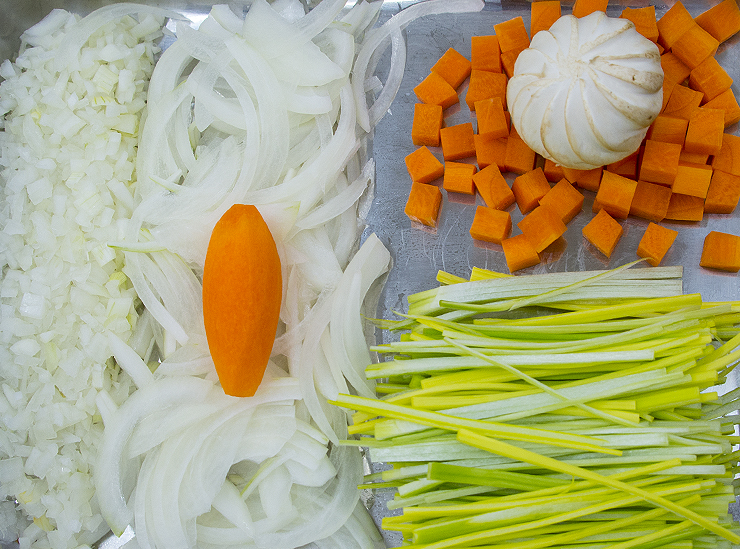 This applies to any product you are creating, whether it is making chips, or a written report. Students often ask me about the presentation of their written reports, and I say to them, if you want to become a manager, at some point in your life you are going to have to start making decisions. Think of a decision to make, make it, and then take responsibility for it. But I say that, because you are good people, you are not going to take a decision to hurt anyone or anything, and so, when you take that decision, it is a good decision simply because you have taken it.

Standards in management are necessary. They can be passed on to the people you are going to lead. If you are a manager, you need to lead a group of people and take responsibility for helping them do well. For this, you need regularity - structure with codes and rules, and so on. 

We also focus on creativity and enhancing this through the medium of cooking. If you become a developer of a product, for example, creativity is indispensable, otherwise you are not going to produce anything new or original, you are just going to copy. For this reason students are asked to create and design in different ways in each of the courses – by creating their own dishes, menus, products, and so on.
Find out more in part 2 about the individual courses offered by Le Cordon Bleu, as Chef Company discusses, amongst other matters, his future hopes and ambitions for students, the important global connections and opportunities it provides students with, as well as how management in its various forms is blended smoothly throughout…


The College of Gastronomy Management, Ritsumeikan University:
https://en.ritsumei.ac.jp/gast/

Le Cordon Bleu, Japan:
https://www.cordonbleu.edu/japan/home/en