The Advantages of American University - Ritsumeikan University's Joint Degree Program
Summer 2019 marks an important milestone in the development of Ritsumeikan University's (RU) groundbreaking English-based Joint Degree Program with American University (AU). Not only did the first cohort of RU home students cross the Pacific to settle in Washington DC, but the first cohort of AU home students also made the journey across the water in the opposite direction in time for a week-long orientation period starting September 9, Kinugasa Campus, Kyoto.


Flying in to Japan specially to oversee their all-important first week, as well as to provide a reassuring familiar face, was AU's School of International Service, International Program Coordinator, Jessica Kling.

During her stay Jessica was kind enough to take some time out of her busy schedule to provide her thoughts, from an AU perspective, on the benefits of the program - complimented here by the thoughts, from an RU perspective, of the College of International Relations' Associate Dean for the Joint Degree Program, Scott Koga Browes:


INTERNATIONAL PROGRAM COORDINATOR, JESSICA KLING
What would you say are the advantages of studying at AU in general and more specifically at the School of International Service (for RU home students)?


Firstly, we're situated in the nation's capital, Washington DC, so if you're studying Global International Relations, you really can't be in a better place, because it really is a center for national and international diplomacy, politics, business, non-profits – in fact just about any type of organization you could want to be involved with. We say: 'The capital is your classroom too!' Students are encouraged to go out into the city to take advantage of the wealth of opportunities available.

A lot of our students do internships and benefit immensely from getting out and gaining invaluable real life experience.

Secondly, on the faculty side of things, we're pretty stellar there too! We have former diplomats and business professionals, who provide not only solid academic advice, but practical experience as well. It's one thing to read about diplomacy in a text book, but it's another to hear about it first hand from a former diplomat who has travelled the world.

And lastly, there is our campus. Not simply a beautiful campus, with an at-home 'campus feel' about it and lots of green spaces to go and study, or relax; but a campus filled with places where students can meet other students to relax or study, and with over 200 club activities for students to get involved with each other as well.

Do you have a message for high school students, and perhaps their parents or guardians, who may be interested in the program?

The transition between American University and Ritsumeikan University is key part of the program, both for their academic program and for the student experience. I met the RU home students on the AU campus as they moved in to their dormitories, and visited the AU students during their orientation at Ritsumeikan University. Some of the Sakura Scholars* may have been apprehensive about a new place, but all were excited to take on the challenge. This is something that we actively look for in applicants and seek to develop on the course – a global mindset and a willingness to take in new experiences.

We live in a world that is changing at an ever increasing pace, and the next generation needs to be ready to adapt to an uncertain future. In this context, a degree in Global International Relations, gained with a balanced, immersive experience in two different cultures, at two institutions both powerhouses in their own regions, will provide international experience with significant personal and academic substance, enabling our graduates to be adaptive and setting them apart.

Lastly, but by no means least, The Joint Degree Program, the only program of its kind between the US and Japan, offers the opportunity to make a unique combination of professional and private connections spanning both sides of the Pacific and beyond – from the professors who will eventually write letters of recommendation, to the friendships that will hopefully last a lifetime.

*Sakura Scholars: Japan presented the city of Washington DC with a gift of 'sakura' (cherry blossom) trees over 100 years ago. The trees stand as a poignant symbol of the lasting friendship and exchange between Japan and the US. With this in mind, 'Sakura Scholars' was chosen as the name to refer to students on the Joint Degree Program.


ASSOCIATE DEAN FOR THE JOINT DEGREE PROGRAM, SCOTT KOGA BROWES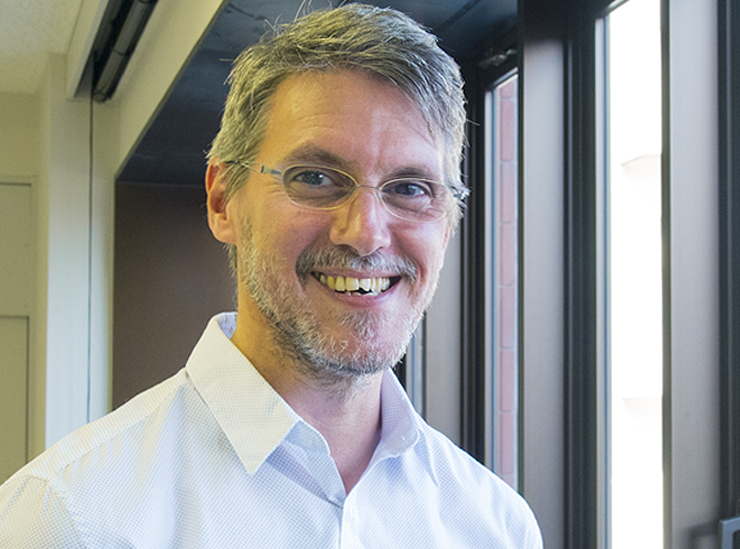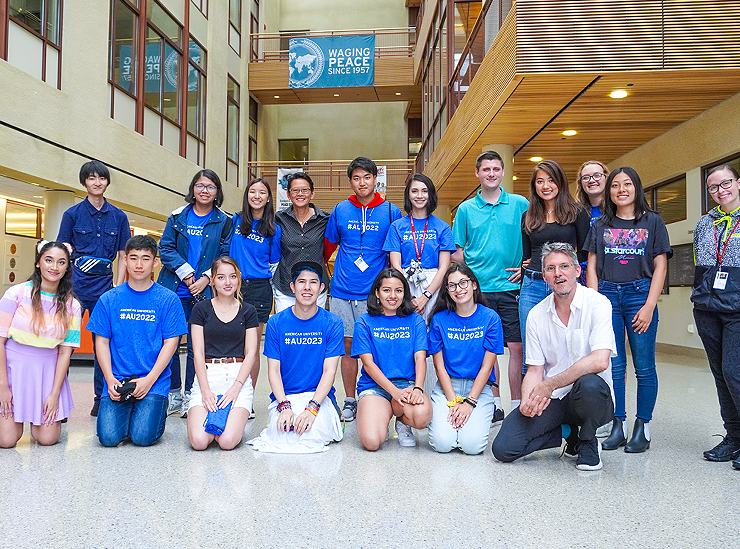 Do you have a message for high school students, and perhaps their parents or guardians, who may be interested in the program?

The Joint Degree Program gives students the opportunity to study Global International Relations in the historic, and still fairly traditional, city of Kyoto, and Washington DC, one of the world's most politically important cities. Students, when they join the program, become students at two quite different institutions; they have full access to all the resources - academic and social - and student support services provided by both AU and RU. Students are assigned two advisers, one each at RU and AU, who coordinate and communicate with the students to ensure the transition between countries runs as smoothly as possible.

How have the first cohort of RU home students settled into their new life in Washington DC?

The first group of RU Home students all successfully completed their studies at Ritsumeikan and arrived in Washington in August; they were soon settled into their shared dorm rooms and by the end of the orientation were making friends with their AU counterparts. Both myself and Jessica, of course, were there to oversee everything to make sure they were safe and well - ready for the start of what will undoubtedly be an exciting, life-changing two year period of academic and personal growth in the US.



The Joint Degree Program:
https://www.ritsumei.ac.jp/ir/eng/jdp/

American University:
https://www.american.edu/

An Interview with the first Sakura Scholars:
https://www.ritsumei.ac.jp/ir/eng/jdp/specialpage/