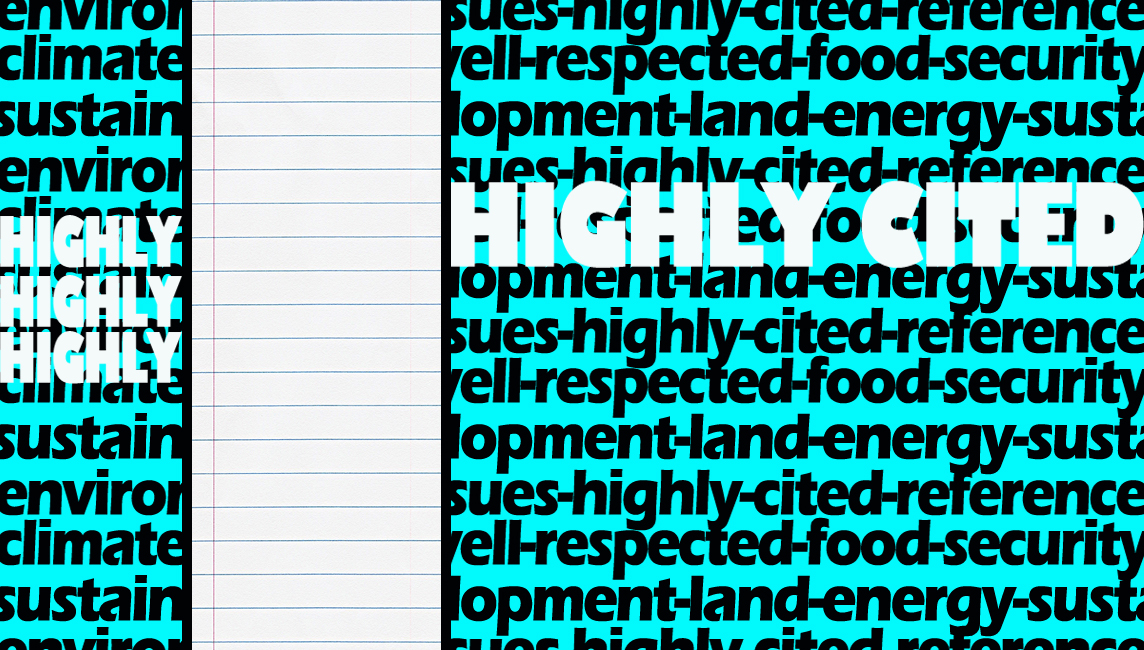 Highly Cited Researchers 2019:Associate Professor Tomoko Hasegawa named
Associate Professor Tomoko Hasegawa of the College of Science and Engineering, Ritsumeikan University, whose research concerns sustainable development, with a focus on climate change, food, land, energy, and other environmental issues at a global level, has been named in this year's 'Highly Cited Researchers 2019'.
'Highly Cited Researchers', released annually by The Web of Science Group, a Clarivate Analytics company, is a list which recognizes 'the world's most influential researchers of the past decade, demonstrated by the production of multiple highly-cited papers that rank in the top 1% by citations for field and year in Web of Science.'*

Comprehensive and well-respected, it covers both the sciences and social sciences, and is widely seen as a barometer of influential research, and research leaders, from across a broad spectrum of fields.

This year's list names 6216 researchers in total from over 60 countries, including 98 from research organizations in Japan.

* Web of Science Group, a Clarivate Analytics Company - Highly Cited Researchers 2019:
https://recognition.webofsciencegroup.com/awards/highly-cited/2019/




Associate Professor Tomoko Hasegawa:

It is a great honor to be selected as a highly cited researcher 2019. I would like to express my sincere gratitude to my bosses, for providing me with a number of opportunities, as well as a great research environment that has allowed me to concentrate on my research. I would also like to thank those who have supervised or supported me over the years – including, of course, my colleagues with whom I work on a daily basis, who have been a source of ideas and inspiration. I will use this honor as encouragement to continue developing my research - contributing at the same time, I hope, to the construction of a better society.