Master's:Introducing MPED Students Katrina Santos, Jason Agius & Jakhongir Arslonov
The two-year Master's Program in Economic Development (MPED) is a full-time, English-based graduate course offered by Ritsumeikan University's Graduate School of Economics.

Established in 2002, the program attracts a diverse range of students from around the globe, who enter an equally diverse range of professions after graduation.

JASON AGIUS
From: Hamrun, Malta
Undergraduate Degree: Bachelors of Commerce in Economics (The University of Malta)

Route to Ritsumeikan University
After finishing my undergraduate degree, I went to work in the office of the Deputy Prime Minister in Malta, where I was an economic research analyst. This was good practical experience - I was exposed to a lot of interesting research and projects that I had to understand and deal with. But rubbing shoulders with prominent economists, some of whom had taught me on my undergraduate course, made me feel it was time to further my own knowledge.

I was actually set to go to London, but a friend of mine, who works at the Ministry for Foreign Affairs and Trade Promotion, told me about Ritsumeikan University.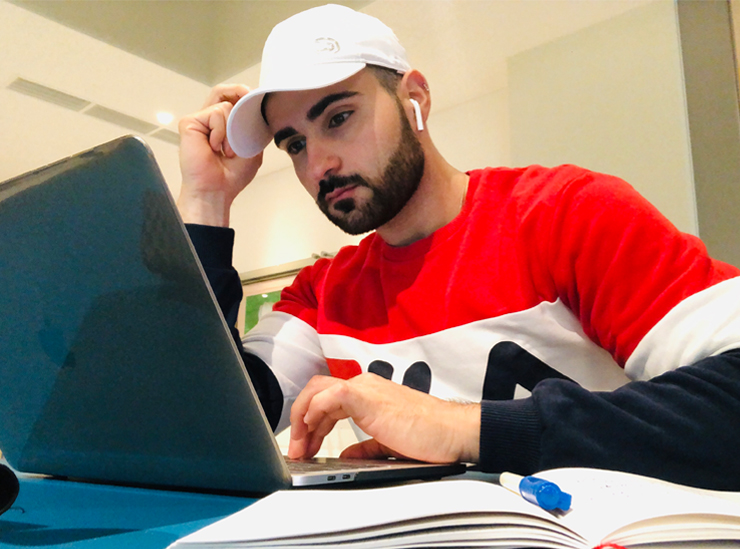 The UK would have been fun, but it would also have been comfortable for me - I speak the language fluently and even have UK citizenship. I also know my way around London with my eyes closed. Japan offers me a new culture, a new language, a new view on life. It's far away from what I'm familiar with. I had never been to Japan before coming to Ritsumeikan University, but I was sure it would be interesting and a risk worth taking.
Research Proposal
As part of my initial application, I prepared a short one-page proposal on aging populations and the causal relation between aging and inflation, thinking it was interesting and relevant. However, by the time I actually arrived in Japan, my reading had taken me in a different direction, and I had a rethink. This was tough – I had just two months to come up with something new.

Having worked in Malta for the Ministry for the Environment, Sustainable Development and Climate Change, I found that I can relate to, and really enjoy, environmental economics. It's a relatively new area in economics, a niche subject perhaps, but in a country with as high a population density as Malta, we need environmental economics.

And so my new research topic focuses on the economic value of urban green spaces in a compact urban environment. I plan to build a case study of a town in Malta chosen by the government to be part of an urban greening project. There is a highway dividing the town down the middle, which, as an open road and the most used carriageway in Malta, creates a lot of air and noise pollution. The government has proposed to roof it over and build an open green space over it.

For the local community it is a very important project, but in order for it to be given the go-ahead, there has to be a cost-benefit analysis. While the costs are clear, as an intangible product, it is very difficult to quantify the benefits. This is where my proposal comes in. Using the contingent valuation method, I hope to be able to arrive at a benefit value for the project, taking into account a comprehensive range of factors - both tangible and intangible.

The Minster for the Environment in Malta is actually genuinely waiting for the results too.

KATRINA SANTOS
From: Manila, the Philippines
Undergraduate Degree: Agricultural Economics (University of the Philippines, Los Baños, the Philippines)

Route to Ritsumeikan University
My route to Ritsumeikan University was through my undergraduate university's Office of International Linkages. They introduced me to the graduate programs offered by Ritsumeikan University and that sparked my interest in the Master's Program in Economic Development.


Research Proposal
With a background in agricultural economics, my proposal is to investigate transformative rural development in the context of climate change. The plan is to gather data for an investigation into the effect of incentives for farmers to adapt to climate change – to what extent can they be encouraged to move away from conventional farming practices or ideologies to, for example, sustainable agriculture organic farming as per the mandate of the Sustainable Development Goals (SDGs) set by the UN.

My initial proposal, it turned out, was a little too ambitious for the two-year timescale of the course. I have since revised it with the help of my professors to make it more realistic by changing the physical area covered by my research to an area closer to campus.

It is micro-economics-based – taking in agricultural economics, rural development and rural transformation. On a practical level, it will focus on rice production in Shiga Prefecture – chosen because of its vulnerability to climate change.

JAKHONGIR ARSLONOV
From: Namangan City, Uzbekistan
Undergraduate Degree: International Economics and Management (The University of World Economy and Diplomacy)

Route to Ritsumeikan University
I knew I wanted to pursue a career in economics and continue with post graduate study even as an undergraduate - aiming for a future career in the Ministry of Finance, or a position of similar rank within the banking system itself.

I was introduced to Ritsumeikan University, and the Master's Program in Economic Development specifically, by one of my undergraduate course professors who is a graduate of the university.

After making the decision to apply, I learned English, passed the IELTS test, and even started studying Japanese. My brother, who was already studying in Japan, also highly recommended Ritsumeikan University as an institution with an excellent reputation.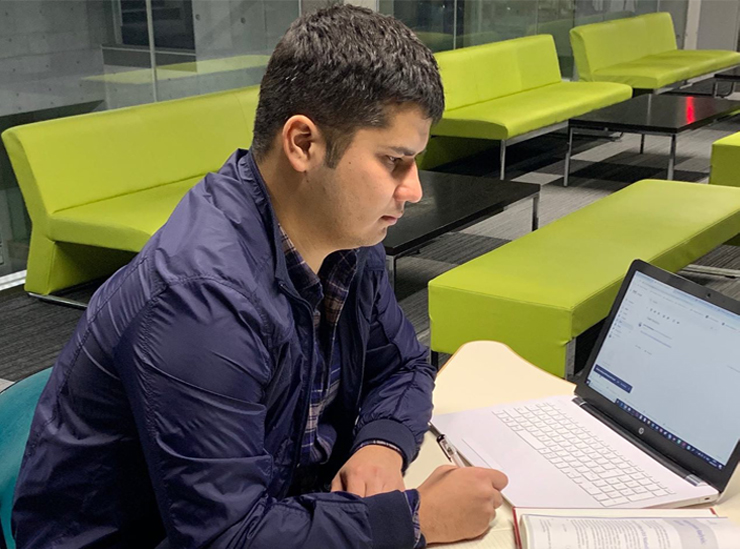 Research Proposal
My research proposal concerns privatization in Uzbekistan. Uzbekistan is currently regarded as having a transitional economy following the collapse of the Soviet Union (where a transitional economy is one that moves from a centrally planned economy to a free market economy). What interests me is that, even though it is a transitional economy, key infrastructural facilities such as the railways, energy production, and so on, are still owned and managed by the state.

My proposal is to collate and analyze data about privatization in Europe, the USA and Japan in order to develop a clear plan of action for my government with regards to privatization - what kind of policies should be avoided, or conversely pursued, in Uzbekistan.