Artistic Sense and a Dream made Manifest: Robi Robot Creator Tomotaka Takahashi
A screwdriver. A collection of parts. And a little careful building. 'Robi', started off as just such a simple collection of ideas; yet the end result of the DIY robot kit brought to life by Ritsumeikan University's College of Social Sciences graduate Tomotaka Takahashi, has far outgrown the sum of its humble parts. Robi is now a much-loved robotic taste of the future very much alive and kicking in the family home of fans around the world.

It may come as a surprise to those fans however, that Takahashi originally intended to follow the company career route. Though an avid amateur robotics builder as a student, it was only due to his struggle for recognition in the job market, as other students nearing graduation were being offered company positions, that he made the bold decision to turn his passion into a career.

Asked what he valued most in the process of creating a robot, the response was immediate, 'First and foremost is making something I personally would like to have myself. A great motivation and real pleasure for me is being uncompromising when it comes to satisfying my own curiosity.'

Having played a leading role in the 2010's home robotics boom, when the second generation - new and improved 'Robi 2' - went on sale, many expected the improvements to come via the usual packing out with extra features – a higher spec processor, an expansion of capabilities, and so on. But Takahashi purposely took the opposite tack.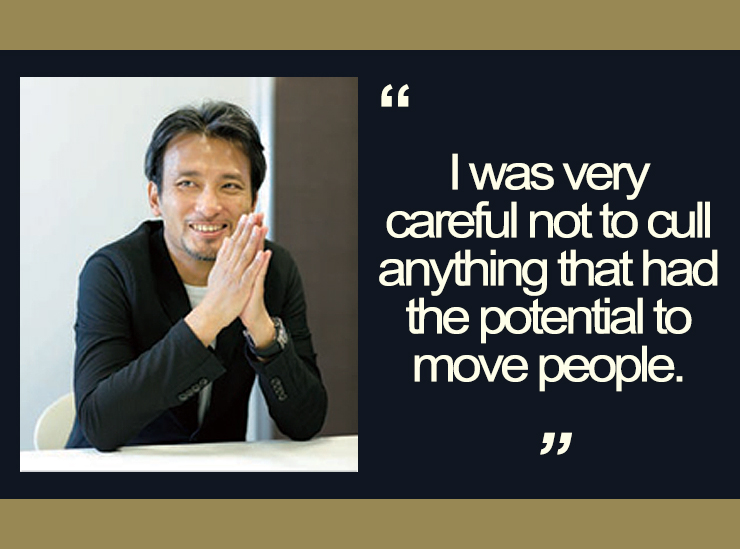 'I was very pragmatic,' he recounts.

'I sifted through each and every function and feature, keeping what was good and scrapping the rest; whilst at the same time making sure what remained was the very best it could possibly be. I was wary of setting out to create a new multi-capacity, all-capable Robi, and in the process falling into the trap of actually producing a robot unable to do anything. Prioritizing ease of assembly and operation, I was very careful not to cull anything that had the potential to move people.'

A creative approach with echoes of iPhone creator Steve Jobs, for whom Takahashi has a great deal of admiration and respect.

Even before the demand for home robots took off, Takahashi had a strong sense of purpose.

'I don't really look upon what I do as work, and I certainly don't do it with the sole intention of earning a living. What really motivates me is pursuing a sense of perfection in bringing something I want myself, personally, to life. You could call it obstinate, but I prefer to call it aesthetics.'

Takahashi shines with the infectious enthusiasm of a man living a dream come true.

Indeed, his aesthetics feature prominently in RoBoHoN, a robot developed in cooperation with Sharp Corporation from 2016 onwards. Much like his previous work, the robot is cute and humanoid, but comes equipped with the added benefit of smartphone technology.

'I think I can safely say RoBoHoN is the world's most outstanding communication robot. In fact, I would go so far as to say that it would take any company, even a major business, five years at the very least to develop something of comparable quality.'

Even so, not one to let the dust settle on his own achievements, Takahashi continues to dream. Exuding confidence in his latest creation, he plans to take robots even further by setting his sights on a not too distant future – one in which robots play a part in the daily lives of all.


Robot Creator
Tomotaka Takahashi (College of Social Sciences Class of '98)
▶ Representative Director, Robo-Garage
▶ Project Associate Professor, University of Tokyo Research Center for Advanced Science and Technology
▶ The second iteration of Robi, Japan's best-selling bipedal robot, is currently available from DeAgostini Japan in assembled form, or as an 80-issue build-it-yourself magazine 'Robi 2'