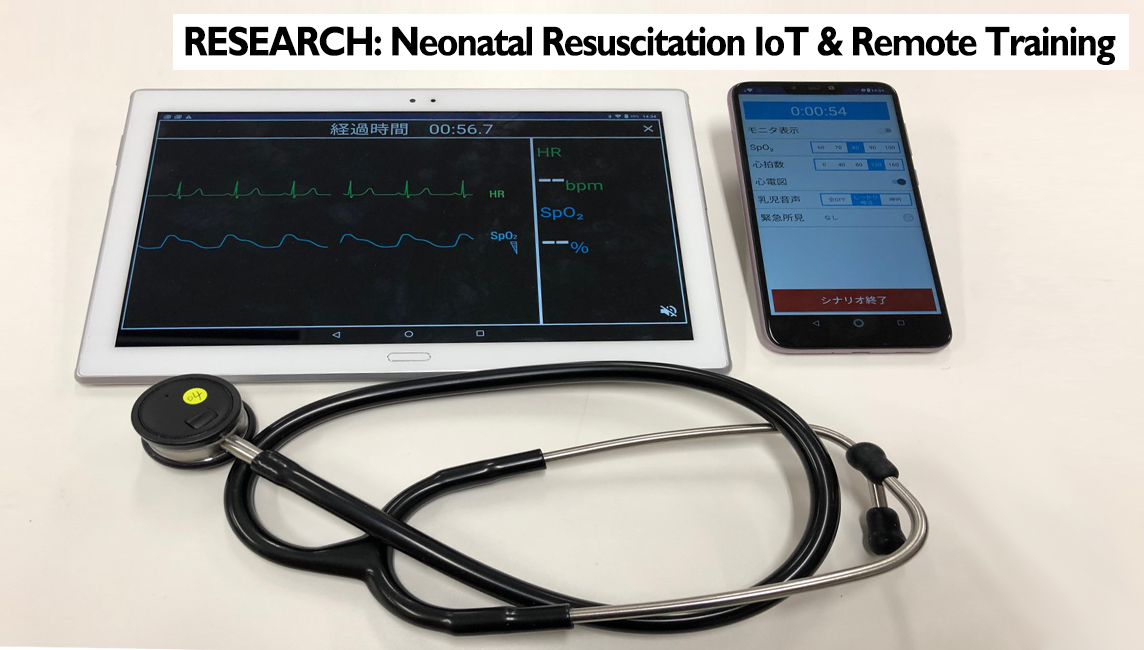 Neonatal Resuscitation:New Simulator to enable Remote Training
A research group including Ritsumeikan University's Professor Haruo Noma of the College of Information Science and Engineering*, has developed a new, low-cost, yet highly effective, remote simulator that enables neonatal resuscitation techniques to be taught via distance learning.

Unveiled at a press conference at Kyoto University Hospital, Wednesday, February 12, 2020, the simulator makes use of communications technology and IoT and has been made possible through the support of the Ministry of Internal Affairs and Communications under the Strategic Information and Communications R&D Promotion Programme (SCOPE).

In the immediate aftermath of birth, with around 15% of deliveries involving babies unresponsive as a result of breathing and / or circulation difficulties, the need for healthcare professionals to equip themselves with neonatal resuscitation techniques through direct experience is well recognized.

With such a high percentage rate, it is recommended health professionals undertake effective top up training, no matter how short in duration, in order to maintain, and even improve, their neonatal resuscitation techniques.

However, lack of both opportunities for training and educational resources have become increasingly pressing issues recently as the reality of hospital maternity departments means easily accessible and reusable educational facilities and resources for the purposes of such training are often not widely available.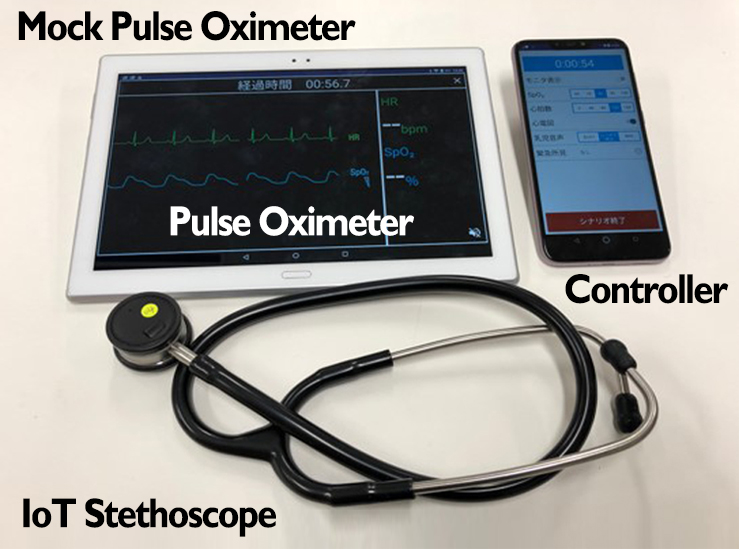 The simulator developed by the team replaces the head, or chest-piece section, of a clinical stethoscope with an IoT device developed exclusively for educational purposes, such that a heart-beat sound can only be heard when the device is pressed to the chest of a newborn baby medical teaching manikin. It is hoped its compatibility with existent, low cost, basic medical manikins already in general use for neonatal resuscitation training will lead to more effective training.

The role of the trainer has also been eased by the development of a mock pulse oximeter in the form of a smartphone application, which, when used in conjunction with the new IoT stethoscope, enables scenarios to be easily adapted as training sessions unfold.

It is anticipated the new device will enable trainers at core hospitals and specialist facilities to carry out remote training sessions for healthcare professionals based in local hospitals around Japan, and indeed internationally, making full use of modern internet technology via teleconferencing etc.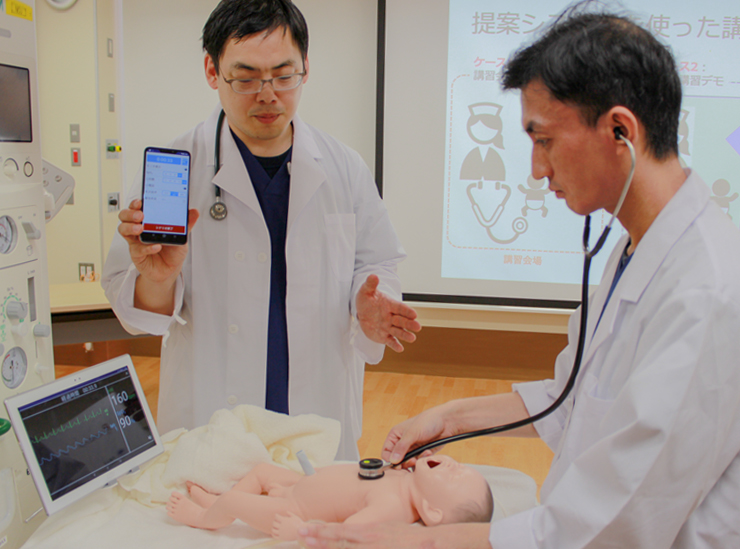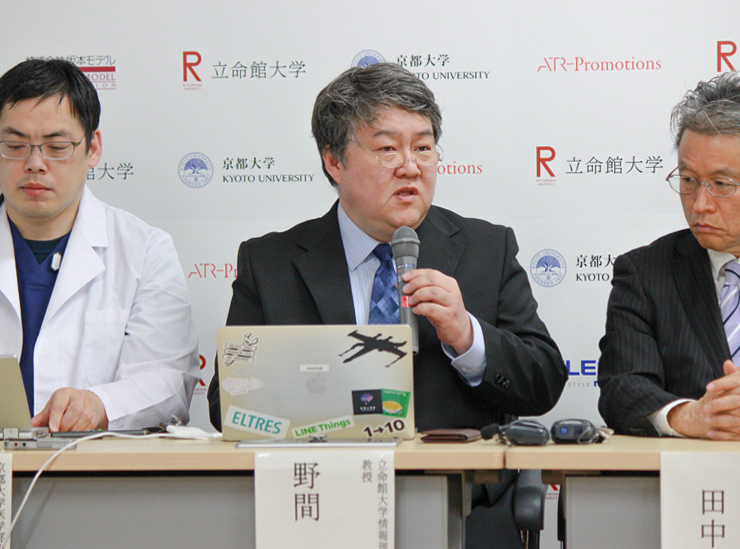 * Research group members: Professor Haruo Noma, College of Information Science and Engineering, Ritsumeikan University; Assistant Professor Kogoro Iwanaga, Kyoto University Hospital; ELECOM CO.,LTD; SAKAMOTO MODEL CORPORATION; ATR-Promotions Inc.

Professor Haruo Noma's Researcher's Database:
http://research-db.ritsumei.ac.jp/Profiles/103/0010248/prof_e.html