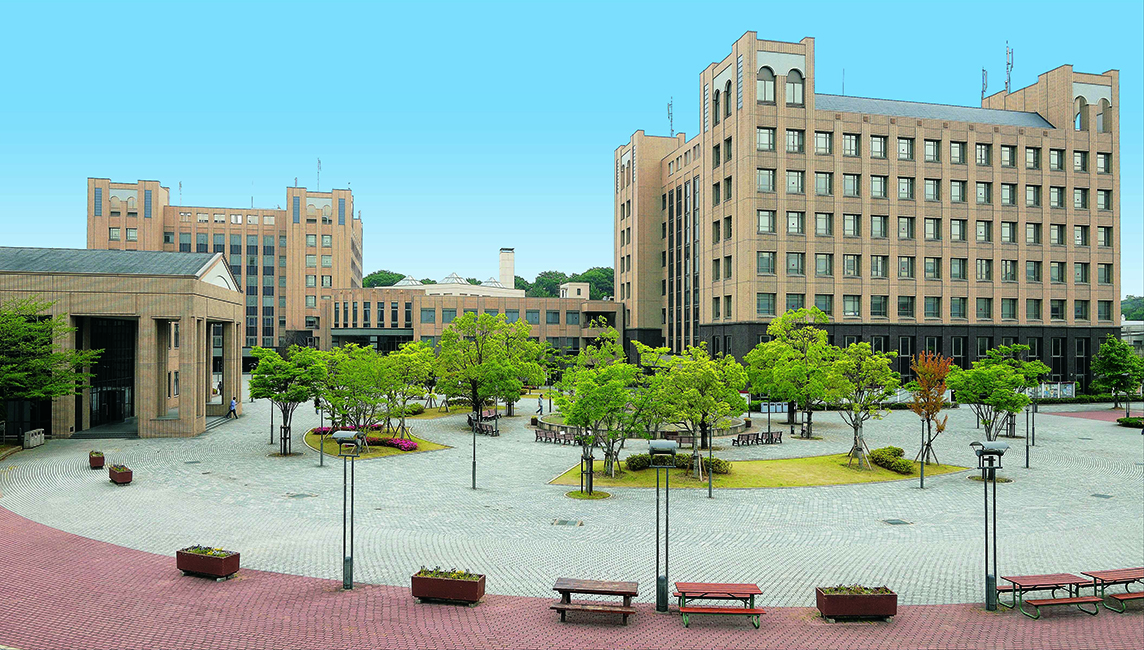 Nonstructural proteins NS7b and NS8 are likely phylogenetically associated with evolution of 2019-nCoV
The non-structural proteins NS7b and NS8 are likely involved in the evolution of the new coronavirus 2019-nCoV (also known as COVID-19). The discovery by the research group headed by Dr. Masahiro Ito at the Department of Information Biology, Faculty of Life Sciences, Ritsumeikan University was published online in Infection, Genetics and Evolution on 3 Mar2020
(DOI: 10.1016/j.meegid.2020.104272)
(URL: https://www.sciencedirect.com/science/article/pii/S1567134820301039).

The article is titled "The nonstructural proteins NS7b and NS8 were likely to be phylogenetically associated with the 2019-nCoV evolution." The authors are PhD student Muhamad Fahmi, Assistant Professor Yukihiko Kubota, and Research head Dr. Masahiro Ito.

Background:
Coronavirus 2019-nCoV first appeared in Wuhan, China in December 2019 and has since spread worldwide, including to Japan. The virus belongs to the genus Betacoronavirus, family Orthocoronavirinae. The viruses that cause severe acute respiratory syndrome (SARS) and Middle Eastern respiratory syndrome (MERS) are also in this genus. However, the evolution of 2019-nCoV has been different from SARS and MERS viruses, and 2019-nCoV is considered the seventh coronavirus capable of infecting humans.

Objective:
The study that was just published was done to characterize the relationship of the proteins produced by 2019-nCoV with other species of Orthocoronavirinae. To do this, the genome of 2019-nCoV was compared with the genomes of other Orthocoronavirinae viruses.

Results:
The analysis involved a combination of the phylogenetic tree constructed from the genome sequences and the cluster tree developed from the profiles retrieved from the presence and absence of homologs of ten 2019-nCoV proteins. These ten proteins were classified into two clades. The first consisted of four proteins that are widely conserved in Orthocoronavirinae species. The second clade consisted of proteins that are conserved only in the subgenera Sarbecovirus and Hibecovirus. Of these second clade proteins, non-structural (NS)7b and NS8 were exclusive to 2019-nCoV and two closely related coronaviruses (BetaCoV_RaTG and Bat-SARS-like CoV) (Figure 1).

Future developments:
The NS7b protein of 2019-nCoV is distinct from SARS and MERS virus proteins. We think that NS7b is unstable because of its short amino acid sequence. It is possible that there is a mechanism to regulate the folding of the NS7b protein (Figure 2). Previous studies have shown that the NS7b and NS8 proteins of SARS and MERS viruses are associated with signals generated during the immune response. The collective data obtained so far indicates that the NS7b and NS8 proteins of 2019-nCoV are potential targets for the development of drugs or treatments.