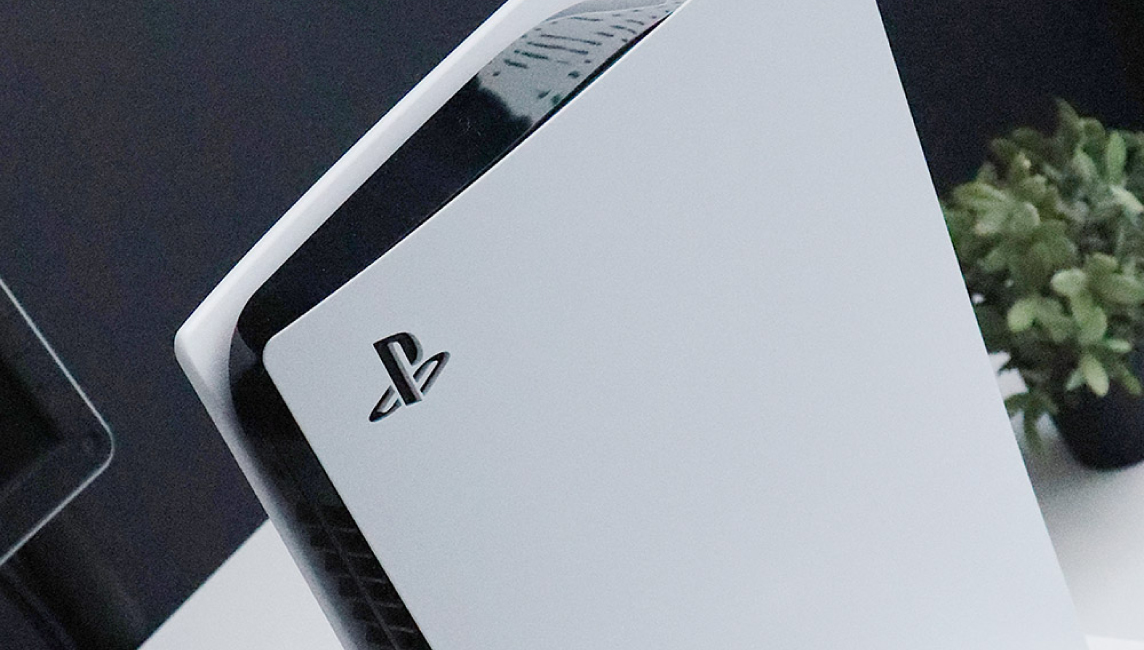 What kind of future will the PS5 create? What the next-generation gaming experience can bring
On November 12, 2020, Sony began selling the long-awaited PlayStation 5. This first new console in seven years is garnering a great deal of attention from the public. During the pre-order stage, there were reports of various outlets selling out of the console in quick succession, and news of consoles being resold immediately following the release caused a stir. Meanwhile, Microsoft, which released its Xbox Series X at almost the same time as the PS5 has its sights set on overtaking the PlayStation as the preeminent console. How will these next-generation gaming consoles, which were somehow able to come to market despite the COVID-19 pandemic, change human experience? We talked to College of Image Arts and Sciences Professor Akinori Nakamura who is well-versed in the trends in the video game industry.
How do you attract casual gamers? Is Demon Slayer the key here as well?
Professor Nakamura explained, "There is indeed a huge buzz surrounding the PS5 and the Xbox Series X, both of which surpass their respective predecessors (i.e., the PS4 and Xbox One) in terms of graphics and sound. Initially, reports claimed that the demand for both machines would not be as high as the demand for the previous generation machines, but this was simply a matter of the difficulty faced in procuring hardware for the machines bound for the domestic market, and not necessarily a decrease in demand in pure terms.
However, when the PS2 went to market over 20 years ago, it sold nearly one million units in just three days. Every time a new machine goes on sale, the specs may change but the level of enthusiasm remains the same. While hardcore gamers comprise most of the early adopters, it is vital for companies to appeal to casual gamers after that in order to create a boom."

The typical life span of a game console is more than five years. To keep the business on track, companies must ensure market penetration that extends to casual gamers, that is, regular consumers. When the PS2 was released, the fact that it had a DVD drive significantly helped it achieve market penetration. This obviously gave the machine added value. Now, however, there is little demand for playback devices. This means the emphasis must be on strong content.

According to Professor Nakamura, "What I am personally focusing on is whether the Demon Slayer series will be released for PS5. Looking at the home console market, it is scheduled to be released for PS4 in 2021, but if a version of the game designed to maximize the features of the PS5 could be released before that, it would likely cause a sea change.
Since the animated cartoon is produced by Aniplex, which is owned by Sony Music Entertainment Japan, if PlayStation can corner the home gaming market for Demon Slayer titles, I expect it can attract a large swath of gamers including young people and families."

Demon Slayer was a huge hit in 2020, and its impact on the future of the PS5 might prove critical.


Aiming for 15 million units in Japan: What strategy did the Nintendo Switch take?
One series that can be considered on par with 2020's hit Demon Slayer is the Animal Crossing series released for the Nintendo Switch. As of November, this smash hit had sold over 26 million units, creating a global movement. It even garnered press as candidates in the U.S. presidential election were using it as part of their campaign strategies.
We asked Professor Nakamura to talk about the strategy for next-generation gaming consoles drawing from Nintendo's keen ability to keep engaging casual gamers.


"Over the past few years in Japan at least, the Nintendo Switch has been successful in appealing to both gamers and regular users alike. In September, domestic sales of the Nintendo Switch were reported to have topped 15 million units, and the company's software strategy played a major role in this achievement.
Since the launch of the Switch, Nintendo has steadily released titles that appeal to hardcore gamers, like The Legend of Zelda: Breath of the Wild, as well as titles like those in the Super Mario series that appeal to families. This year, people staying at home due to the COVID-19 pandemic spurred on the worldwide popularity of Animal Crossing, but even before that, the hardware had already been embraced by an extremely wide range of users."

Looking at both of these next generation consoles with this in mind, one cannot deny that launch titles primarily target hardcore gamers, so the question remains as to how these companies can attract a wide range of users.

In the case of Animal Crossing, while it is still a video game, it is designed to place emphasis on communication first and foremost. You can meet a variety of people in the heartwarming game world, and you can easily share the town you have built with others. This becomes a topic of communication for families. This kind of social element heightened the appeal of the game precisely because of the pandemic.
The game appeals not only to game fans but a wide range of people, and at the same time, the attention to detail is enough to wow even hardcore gamers. Nintendo's biggest weapon is its ability to design games that both casual and hardcore gamers can enjoy."


Haptics and VR: Realistic experiences are shifting the content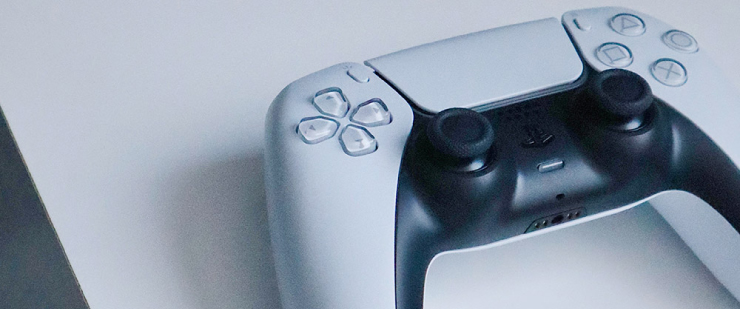 The PS5 controller heightens the gaming experience more than ever before by vibrating to replicate a range of tactile sensations. This technology is called haptics.
For example, haptics can make a range of actions feel real, such as the weight of a car's tires when you drive on a dirt road, the feeling of something bumping into you, or the tension you feel on your fingers when you draw a bow taut. We asked Professor Nakamura what kind of experiences can we expect from the "reality" that next generation consoles can generate.

"I belong to the College and Graduate School of Image Arts and Sciences at Ritsumeikan University where we, too, are researching haptics, and this field has tremendous potential. When you pick up a new experimental device, the realisticness it can bring will shock you. How that is translated into game worlds is something that will be tested in myriad ways going forward.
I mentioned Demon Slayer before, and if you can make players experience reality complete with tactile sensation inside a virtual world like that game did, I think you can evolve the content."

On the other hand, Professor Nakamura's focus is on VR. The PS4 has an accessory called PlayStation VR, which is also compatible with the PS5.

"Many gamers are hoping Sony will release PlayStation VR2 or some other follow-up product with a higher resolution monitor optimized for the PS5. Oculus Quest 2, the successor to the Oculus Quest VR headset, went on sale in October, and from what I hear, sales are brisk. I've tried the headset, and the resolution is better. The grid patterns on the screen, which was an issue the previous model, has been mostly eliminated, and the image quality is now very clear and realistic. Not to mention it is wireless, which makes it extremely easy to use. Instead of games where you use a controller and stare at a TV monitor, I think these devices will provide for a range of different interactive and entertaining experiences."

Professor Nakamura also anticipates these next-generation headsets will start to be used for other purposes other than VR gaming.

"Because of the high resolution, I think these devices will allow viewers to really feel like they are at the scene. Naturally they could be used for tourism, but also for 360° news content, for example. Going beyond consoles and gaming services, I think adding highly realistic streaming to visual media and television could truly be the beginning of the spread of VR."

We are now at the beginning of a new era of gaming. In the near future, we will be able to enjoy virtual worlds that are as realistic as our own world. Thirty years have passed since the FamiCom (Note: known as NES outside Japan) was released when I was in elementary school. As a gamer myself, these developments are truly exciting.