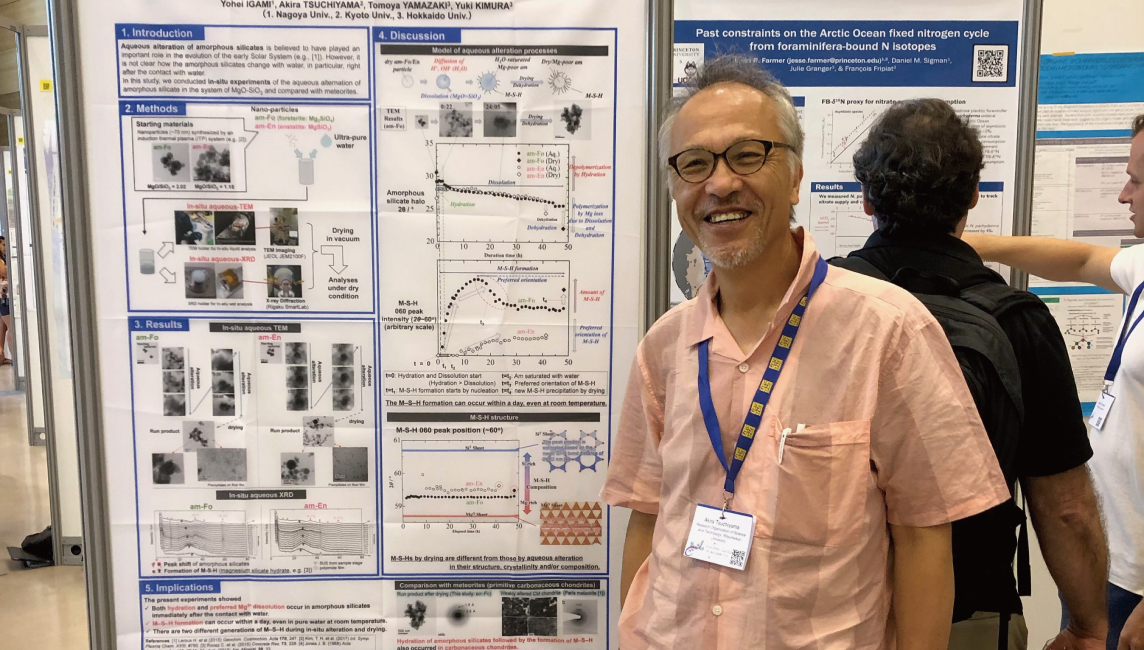 [PRESS RELEASE]Returned Asteroid samples imaged at ultra-high-resolution by the Phase 2 Curation "Team Kochi" at SPring-8:One of the world's most powerful Synchrotron Radiation Facilities
Between June 20th and 23rd, 2021 "Team Kochi", led by senior researcher Dr. Motoo Ito, undertook cutting edge imaging analysis of samples returned to Earth from Asteroid Ryugu by the JAXA Hayabusa2 spacecraft. This marked the start of an intensive analytical campaign involving researchers from a wide range of institutions, both in Japan and internationally, including the Open University in the UK and UCLA in the US.

Dr. Akira Tsuchiyama, Visiting Reseach Professor at Ritsumeikan University, is engaged in this exciting project as a research team member.
Related information