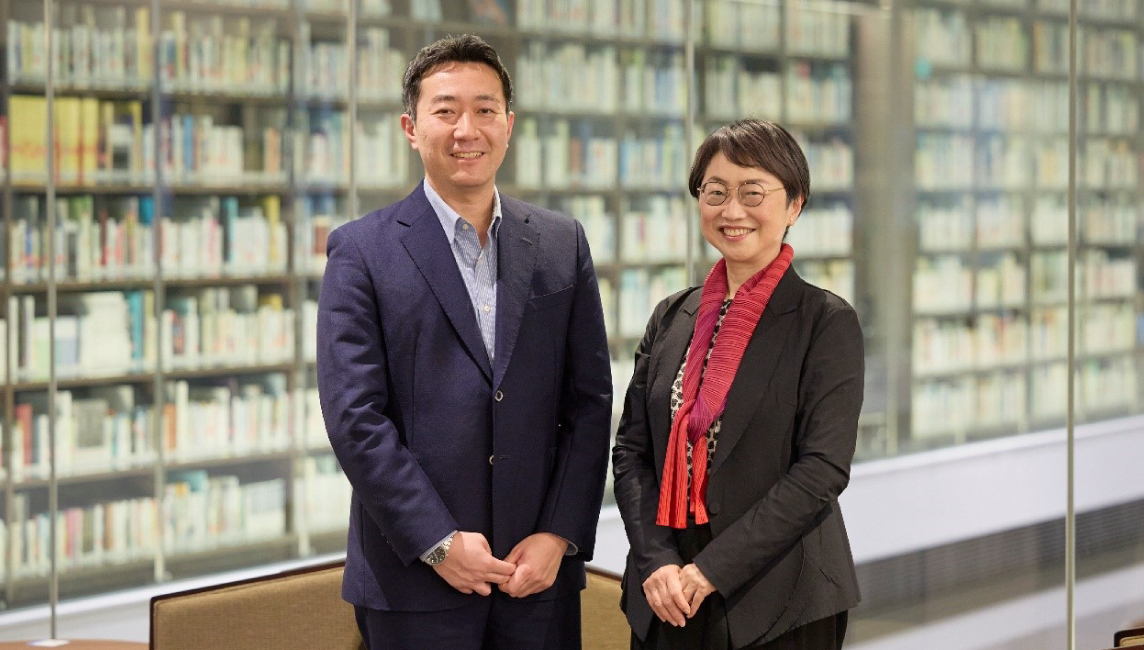 Research Project Report Vol. 2
Developing Archives with the Parties Involved: Building a Research Infrastructure to Verify ELSI throughout the History of Medicine
Advances in medicine have transformed human history. However, some past health care policies are seriously problematic when viewed through the lens of the present day. Examples of this include policies on psychiatric medicine and the Eugenic Protection Act. In recent years, it has become common practice to consider ethical, legal and social implications—ELSI—when introducing new technologies. On the other hand, not much has been done to reflect of ELSI in past policies. This is a problem that hits home for the parties involved and has implications well into the future.

In this second installment of our research project reports from the Vice Presidents of Ritsumeikan University, we interview Vice President Yoko Matsubara, whose research focuses on issues in the history of science and bioethics, including eugenics policy, and Professor Motoyuki Goto, the project leader who works with Professor Matsubara on the ELSI research project.
ELSI and medical history research: Filling in the glaring gaps
Professors Goto and Matsubara are working on a project entitled "Historical Analysis of ELSI in Medicine and Healthcare based on the Construction of Archives," which was selected by the Research Institute of Science and Technology for Society's (RISTEX) Responsible Innovation with Conscience and Agility (RInCA) funding program. ELSI is often associated with the latest science and technology, so we asked Professor Goto why he has chosen to look to the past.

"My areas of expertise are medical sociology, history, and historical sociology, but I previously worked for a national healthcare think tank involved in the development of healthcare policy." Until then, I had thought that healthcare policy was something that was discussed based on the historical considerations of past health care systems, but in reality, this perspective was so rarely adopted that someone once asked me with a straight face, 'What does history have to do with the present?' On the other hand, when you look at the approaches taken by historical researchers, the fact of the matter is that they almost never consider how they can use their expertise to contribute to the world of today. Although history, the present, and the future are supposed to be connected in some way, this made me realize that there are actually great disconnects between them.

The call for proposals issued by RISTEX had a broad theme of how science and technology can be used for the benefit of society, so I saw this as an opportunity to tackle something that does not fit within the conventional framework of historical studies. In discussing with Professor Matsubara how I could use my research to contribute to society, I started to see what I should focus on, namely, how we can apply the perspective of ELSI to the history of medicine. When you stop and think about it, there are many issues in the history of psychiatric medicine, the field that I am mainly working on right now, that would fall under the concept of ELSI today, but ELSI is only applied to advanced science and technology. This made me scratch my head."

Issues such as forced sterilization under the Eugenic Protection Act and prolonged psychiatric hospitalization, which are now considered prototypical issues for ELSI, existed in the medical science field, but have gone largely unrecognized. According to Professor Goto, his awareness of issues related to the history of healthcare systems and the problems inherent in ELSI itself are what led him to commence this project. But these were not the only problems.

"Looking at ELSI in advanced science and technology, especially in advanced medicine in North America, research styles are gradually changing to guarantee the civil rights of the parties involved. Citizen-participatory research has started to take off in Japan as well, and I have experienced firsthand the importance of engaging the parties involved in my own medical archive research. People who have provided me with materials have told me that they would like to see my research 'give something back' to the parties involved and that they want me to 'listen to what the parties involved have to say' when I use those materials in my research. This is because these materials could be misused by someone who has malicious intent toward the parties involved. Conducting research while engaging the parties involved reduces this kind of risk while allowing the researcher to feed the outcomes back to the parties involved, and of course, this provides the researchers with significant feedback as well. However, in historical research, there are very few studies that engage the parties involved, and no methodologies for this kind of research have been established yet. Rather, the prevailing view is that researchers should maintain a certain distance from the parties involved in order to maintain objectivity.

What's more, there are challenges that arise when handling healthcare-related materials that could serve as evidence for such studies. Medical records and other documents created by medical institutions are important materials for verifying medical policies, but in Japan, after five years of storage, medical institutions are free to do what they want with them, including destroying them or continuing to store them. In fact, I once asked a medical institution if I could view and study their medical records as part of an official academic society project to investigate eugenic surgery, but this involved considerable difficulties. Given this state of affairs, we are far from realizing the systematic review of past health care policies. We need to create guidelines, with input from the parties involved and the public, to ensure that these materials can be used for research while protecting the privacy of individuals."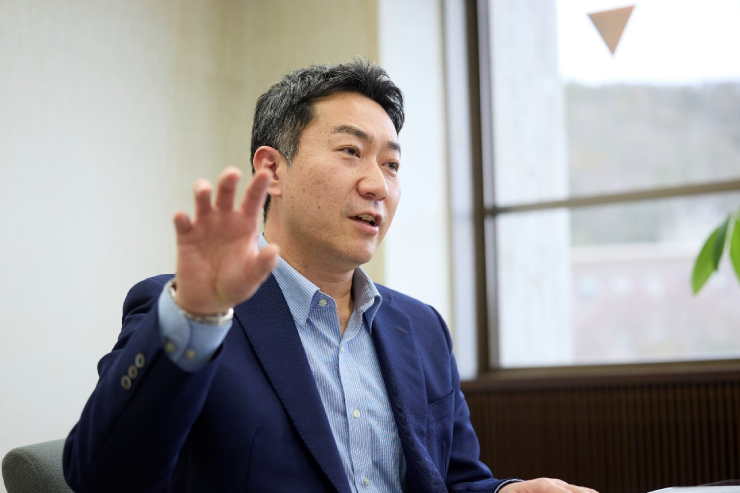 The concept of ELSI, which was proposed in the 1990s when the Human Genome Project was about to be undertaken, has served as a "fallback mechanism" for the practical application of the latest technologies. But as soon as any new technology is implemented, it becomes a thing of the present, and of the past. Professor Matsubara points out that it is essential to engage in historical research through the lens of ELSI in order to establish a process for verification and improvement after advanced technologies are implemented.

"Looking back at the past, there are countless examples of inhumane human experiments, not just eugenic surgery, that were considered reasonable at the time but would be highly problematic in today's world. The basic nature of science and technology is that it does not look backward, but after some time has passed, verification is necessary. However, there is no mechanism in place to conduct ex post facto evaluations of the validity of decisions regarding the ELSI in science and technology and apply them to the subsequent policies.

A major goal of this project is to develop an infrastructure that will allow for the proper verification of ELSI issues that have occurred in the past. The parties involved and relevant organizations will participate from the beginning in the process of setting up this infrastructure as we plan to ask them about their perceptions, hopes, and opinions. We would like to work together with these individuals to help shape the future."
Working with the parties involved to build archives to verify past activities
This project will promote ELSI research on past issues related to healthcare, and it will also collect actual documents related to past healthcare policies and compile methodologies, which itself will be a kind of research, while building an archive.

"In order to understand the structural transformation of healthcare, we must look at data that goes back 50 or even 100 years. For example, if you want to look up the number of psychiatric beds in Japan, you can easily find that information on the internet dating back to around the 1960s just after the war, but there is paper data that goes back 100 years or even further. We are currently in the process of collecting those materials and converting them into data."

The project team is considering archiving the collected materials in three main categories. First, statistical information that does not include personal information will be published on the website in order to make raw data available. The aim is to enable anyone, including researchers, policy makers, and the parties involved, to access, analyze, and use long-term medical data. Next, regarding official documents provided by archives with personal information redacted, the scope of disclosure online will need to be considered while interviewing the parties involved, and in principle, only researchers will be able to access these documents. Finally, valuable and important publications whose copyrights have expired will be made fully available to the public.

While conducting such archiving work, the project team will consider how materials should be handled while incorporating the opinions of the parties involved, and eventually they hope to compile guidelines and recommendations for the use of healthcare archives so that they can be used by medical institutions.

The handling of materials is not a straightforward issue. Professor Matsubara points out that the harder it is to access materials, the more likely they are tied to more serious problems.

"A great deal of information on local government policies and other such matters is open to the public, but policies related to mental illness and the Eugenic Protection Act have been implemented on the assumption that the relevant individuals will not openly disclose information. For example, in the case of eugenic surgery, there were national guidelines that indicated that those involved in the surgery were not allowed to say anything about it, and these even allowed medical institutions to falsely claim they only performed an appendectomy or other such surgery without informing the patient. This limits the amount of material that is available and makes it extremely difficult to verify data later on.

Naturally, it is easier to investigate and bring problems to light when the evidence is easier to access; however, more serious human rights violations and ethical issues may lie in problems that are more difficult to investigate, problems that are not even recognized as problems, and problems that are not considered appropriate as topics of academic study. It is only because the parties involved risked their lives to organize protests and spearhead efforts to make information public that light has been shed on these issues.

In this sense, this project is something that only Ritsumeikan University can attempt."
A project that only Ritsumeikan University can tackle because it has a track record of research that takes the viewpoints of the parties involved into account
What exactly does it mean that this project is "something that only Ritsumeikan University can attempt?" Professor Goto explains.

"Ritsumeikan University is home to the Graduate School of Core Ethics and Frontier Sciences, to which both Professor Matsubara and I belong, as well as centers like the Institute for Ars Vivendi. Many people with disabilities and other parties involved work here, and over the years we have accumulated a track record of research on the intersection between medicine and disabilities. In the years ahead, it will become increasingly commonplace for people in society to live with illnesses and disabilities. When we try to learn something from the past, like we are doing with this project, the archives and human networks established by Ritsumeikan's educational and research institutions are a great help."

According to Professor Matsubara, the care with which Ritsumeikan University has treated the parties involved in its research is one of its biggest features, academically speaking.

"There has always been a disparity of viewpoints between physicians and scientists and their subjects, that is to say, paternalism. When people are unilaterally forced to accept a certain viewpoint, such as 'people with disabilities should do this or that,' the advice itself is often detrimental to the parties involved. Instead of just looking at someone's illness or disability, if you look at them as a whole person who is a person living with that illness or disability, you will come to see something completely different. This is precisely what disability studies has been dealing with, and it is what we have been promoting at Ritsumeikan in the field of Ars Vivendi (the living arts).

At Ritsumeikan University, ever since we were working on the Global COE Program, the predecessor to the Institute for Ars Vivendi, we have been pioneering the field of Ars Vivendi with a stance that is extremely unique in Japan, namely, that people with illnesses and disabilities are involved in academic research as researchers. It is because of strengths like this that we are fully committed to this project."

Professor Goto has a vision he hopes to realize at Ritsumeikan University through this project.

"Using the Graduate School of Core Ethics and Frontier Sciences and the Institute for Ars Vivendi as bases, we would like to pioneer research methods that engage the parties involved in a more systematic way in humanities disciplines such as history and medical sociology. As the series of government responses to COVID-19 has made clear, healthcare policy has a serious impact on people's lives as well as implications for human rights. We believe that the study of issues like these should be firmly established as a research field for the 21st century in which we live. For this reason, we would like to establish a research center for the history of medical and healthcare policy at Ritsumeikan University."
Opening the door to knowledge from the university to the people and to the world at large
Finally, we asked Professor Matsubara about Ritsumeikan University's vision of becoming a "next-generation research university."

"By 'next-generation research university,' do we mean that we want to become the world's top research university for the next generation? Of course we hope that would happen, but that is not all we are aiming for.

I believe that Ritsumeikan University needs to become a university that promotes 'next-generation research.' My idea of next-generation research is not academic research for the sake of research, but research that creates value so that the diverse array of people living in society can coexist. To achieve this, they key is not only pursuing research within the university, but engaging in transdisciplinary research in cooperation with many players including citizens, parties involved, and independent researchers in the fields in question.

In recent years, we have seen the rise of non-researchers engaging in intellectual production via the internet, and it has become increasingly important to make academic information widely available to the public. In addition, topics such as healthcare policy need to be opened to the world, since comparative research across several countries and regions is also important. With this project, we hope to contemplate the future of intellectual production and create a trend that will lead to people contributing to society through academic pursuits.

There is a diverse array of researchers at Ritsumeikan University who are all engaged in different kinds of research. Although some of this research received concentrated funding, there is also research whose true value will not be known for 100 or maybe even 1,000 years. Therefore, I believe that the ideal for a university is to create an environment where a diversity of research is actively conducted. Ritsumeikan University will celebrate its 125th anniversary in 2025. I would like to realize our vision of becoming a next-generation research university and creating value for coexistence with society by utilizing the diversity of Ritsumeikan University, which has produced many alumni, and harnessing our academic culture of freedom and innovation for the future."
Related information