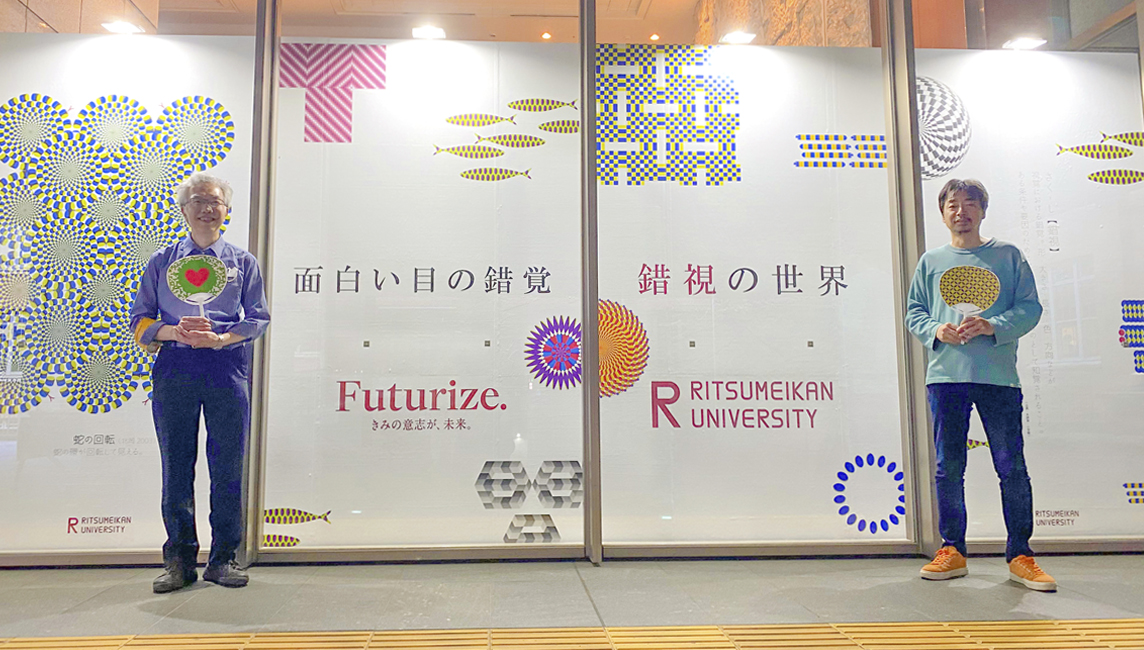 Optical Illusion Research Exhibit at MEXT's Information Plaza
From Monday, May 29 to Tuesday, July 11, 2023, a special exhibition entitled "The Fascinating World of Optical Illusions" is being held at the Ministry of Education, Culture, Sports, Science and Technology's Information Plaza located at the second floor entrance of the Ministry's new building.

Optical illusion research is a branch of perceptual psychology that explores perception and recognition, such as how we see things and how we hear sounds. The College of Comprehensive Psychology at Ritsumeikan University is contributing to the advancement of the field of perceptual psychology by conducting scientific research on optical illusions and developing new illusion designs. In addition, as part of the "Perceptual Psychology x Community Development" project, faculty in the college install designs that tap into phenomena such as optical and perceptual illusions throughout the city and use them to conduct empirical research.
The exhibit at MEXT mainly introduces new illusion designs created by College of Comprehensive Psychology Professor Akiyoshi Kitaoka, one of the world's leading illusion researchers, and College of Comprehensive Psychology Professor Kohske Takahashi, the head of the "Perceptual Psychology x Community Development" project. The exhibit serves to visualize the contributions of Ritsumeikan University to the advancement of and scientific discoveries in illusion research, a field that has developed along with the strides made in IT. The exhibit consists of actual items, videos, and panels.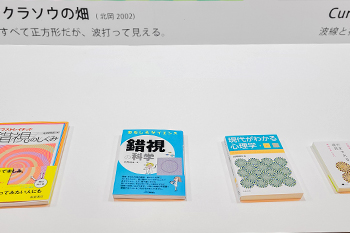 In the panel portion of the exhibit, visitors can view Professor Kitaoka's most well-known piece "Rotating Snakes" (2003), a design in which a disk appears to rotate by itself, and Professor Takahashi's "Curvature Blindness Illusion" (2016), an optical illusion that distorts how we see curved lines.

The researchers hope this exhibit will deepen the understanding of the scientific study of optical illusions and help to advance research in the field even further.