Research Projects
PGreen Recovery and the Realization of the Cyclical Decarbonization Society in East Asia
Project Leader
College of Policy Science
Professor Weisheng Zhon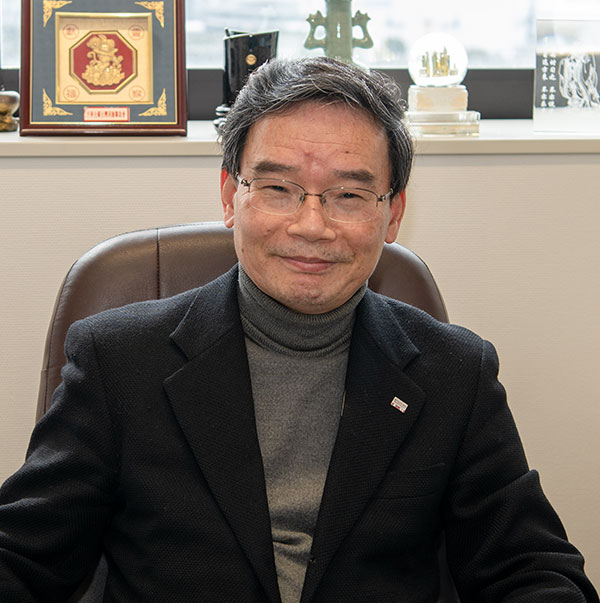 Summary and Aims of the Project
In this research project, we try to contribute to the establishment of the so-called "5060 target" set by Japan, China, and South Korea, aiming for a decarbonized society by 2050 and 2060, as well as the roadmap for realizing green recovery. Currently, East Asia is facing three challenges at the same time: developing economically, overcoming pollution, and preventing global warming. In addition, starting from the unprecedented crisis of COVID-19 as a springboard, there is a need for a so-called a "green recovery"(measures to revive the economy through environment-oriented investment, such as climate measures, in response to the recession caused by the COVID-19 pandemic) in order to simultaneously respond to these challenges and create more resilient societies.
Japan, China and South Korea each account for about 30% of the world's primary energy consumption and CO2 emissions. Under these circumstances, various issues have emerged regarding energy consumption, which accounts for approximately 90% of carbon emissions, such as future use of coal as a base load power source, competition with recyclable energy, the pros and cons of introducing nuclear power plants, and consideration of the introduction of a system for the carbon emissions rights trading, which is a framework for international cooperation. Above all, achieving carbon neutrality must be positioned as a common strategic issue in East Asia, and various actors must work together to tackle common problems.
Through this research project, we will move towards the realization of the three objectives. The first is to develop an evaluation model that integrates multidimensional evaluation axes and analyzes scenarios for the realization of the "5060 targets". The second is to clarify the ideal form of an optimal energy supply system based on the so-called Basic Energy Principles 3E+2S (Economy, Environment, Energy Security, Safety, Sustainability). The third is to concretely envision the East Asia Carbon Emissions Trading System (EA-ETS). Moreover, this project also aims to foster young researchers by inviting them to participate.
In addition, since this research project is a study on green recovery that aims to achieve both economic growth and climate action, it is involved in the realization of the goals of the SDGs in many ways, including the resolution of poverty, the realization of sustainable energy supply, and the need for global cooperation to tackle the climate change.
Research Projects