Business
Overview
Introduction
SBJP (Study of Business in Japan Program) is a custom-made program designed for business students. SBJP is held at the Osaka Ibaraki Campus (OIC) of Ritsumeikan University. OIC is in Ibaraki City, Osaka Prefecture, one of the most populated prefectures in Japan and a hub for economy, industry, and world trade.
Through this short-term program, students will experience up-to-date Japanese business through case studies of various fields, lectures, and company tours. Students will have the chance to gain essential business knowledge, confidence, experience, and international connections through this program to succeed in their future careers.

*Note: Direct applications from students are not accepted; students must be nominated by the study abroad office or equivalent department at their home university. Applications are generally accepted on a university basis (groups of 15 or more from a single university) only. (Some exceptions may apply to individual applicants from universities that have an existing agreement for student exchange with Ritsumeikan University.)
SBJP (Study of Business in Japan Program)
Capacity
A maximum of 30 participants and a minimum of 15 participants per group/university

Program Structure
Business Administration Lectures (Total of 1800 min, 90min. per class, 2 to 4 classes per day, total of 20 classes, conducted in English)
1 Company Tour
1 Cultural Activity
1 Special Activity
Please note: Program can be customized upon request.
Programs will be conducted either in English or Japanese.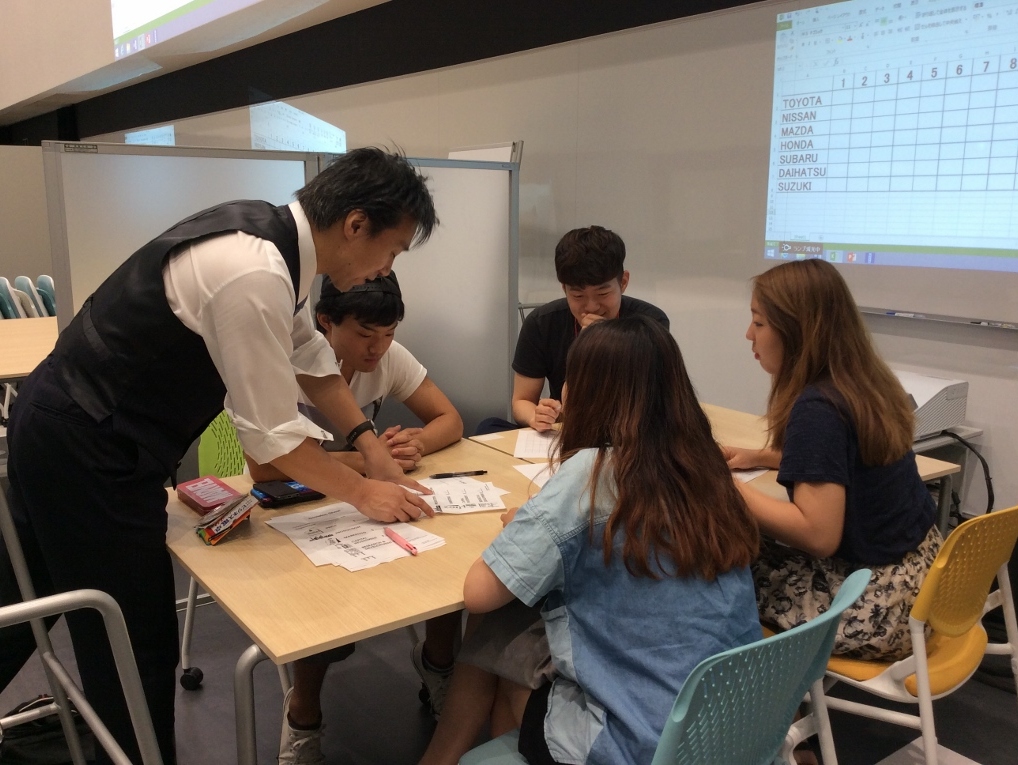 Sample Schedule




MON
TUE
WED
THU
FRI
SAT
SUN
Week1
AM




Orientation
Campus Tour
Lectures 1,2
Lectures 5,6
Lectures 7,8
Special Activity
Free Time
PM


Arrival
Check-in
Welcome Party
Lectures 3,4
Free Time
Cultural Activity




Week2
AM


Lectures 9,10
Lectures 13,14
Lectures 15,16
Lectures 17,18
Lectures 19,20
Check-Out


PM


Lectures 11,12

Free Time
Company Tour
Free Time
Farewell Party




Past Lectures (2016 Academic Year)
Introduction to Critical Thinking
Introduction to User Innovation, Marketing, and Product Development
Culture and Organization

Operations Management
Management and Economics Simulation Exercise
An Experimental Study of Electric Power's Dynamic Pricing Impacts on Consumer Behavior: An Analysis for Remote Islands

An Overview of Toyota Motor Corporation and the Automobile Production Process

Irony of Change: Corporate Culture & Related Challenges for Japanese Corporations

Renewing Business Models through Innovation: A Case Study of Japanese Mini Vehicle Manufacturers

Economic Growth and Environment in Case of Japan and Worldwide

International Industries: How Technology Drives Industrial Change
Asian Economic Development
Past Activities

Company Tours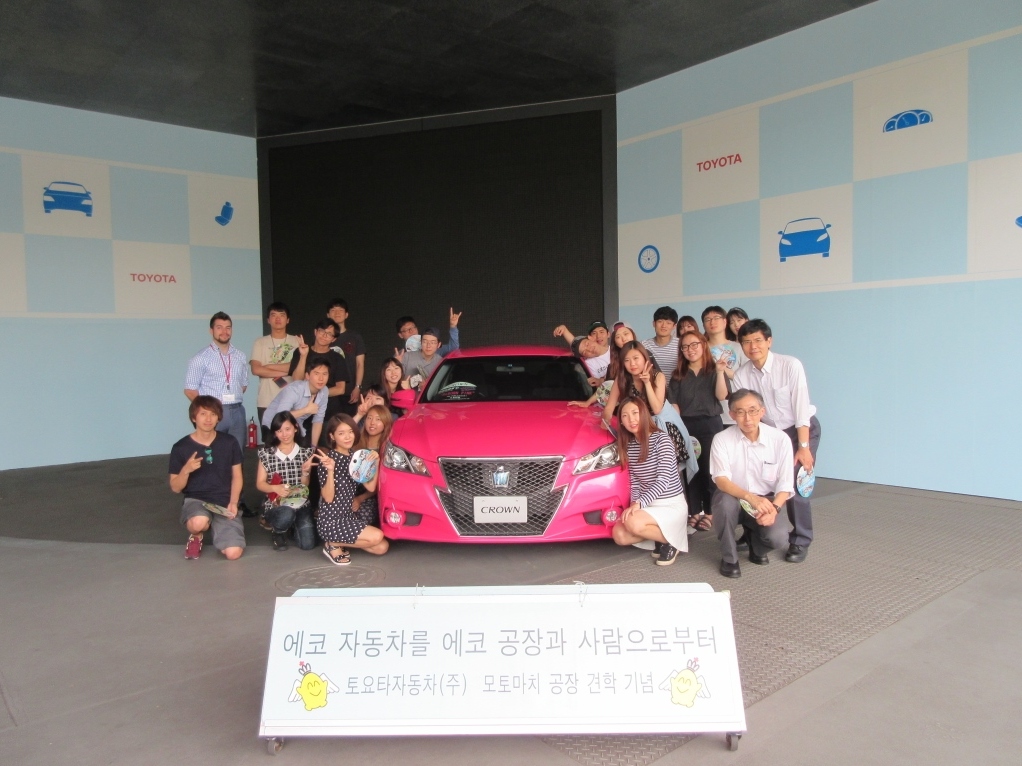 Cultural Activities
Pricing Summary (2017 Academic Year)

Two Week Program:
| | |
| --- | --- |
| 30 students | JPY 108,000 per student |
| 25 to 29 students | JPY 127,000 per student |
| 20 to 24 students | JPY 145,000 per student |
| 15 to 19 students | JPY 182,000 per student |
*Prices are subject to change depending on program contents.
Program Fee Includes:
Business Administration Lectures- 90 min. class, 2 to 4 classes per day for a total of 20 classes (Textbook and material fees included)
Company Tour (1 time, entrance fee included)
Cultural Activities (1 time, entrance fee included)
Special Activity fee (entrance fee included)
All transportation fees for Company Tours and Activities
Round trip bus from Kansai International Airport to Osaka Ibaraki Campus
Individual Liability Insurance fee
*Airplane ticket, visa application fees, food expenses, and accommodation are not included.
Health Check
It is your responsibility that you declare your current health conditions when you apply for programs that are less than 5 weeks long. After declaring health conditions, some applicants will be asked to fill out our official health check form with their health care provider at their own expense.
Accommodation
We will generally arrange for students to stay at the OIC Seminar House or the OIC International House during the program.
Student Rooms at the OIC Seminar House have two bunk beds for four people, a sofa bed for one person, a desk, chairs, a wardrobe, and a cabinet.
The OIC International House houses students in 6-person units, with individual rooms and shared living/dining/kitchen space. Individual rooms include a bed, desk, chair, wardrobe, and air conditioning unit.

Remarks
Access
Kansai International Airport: 80 min
Kyoto: 20 min
Tokyo: 2 hr 30 min by bullet train
How to Apply
Contact us for details at "oic-sbjp[*]st.ritsumei.ac.jp"
Please replace [*] to [@] for our e-mail.
Please include your name, university/affiliation, and whether you are a student (undergraduate or graduate) or a staff/faculty member in your email.