Support Services for International Students - TISA (vol.1)
Ritsumeikan University opens its doors to students from all over the world and the number of international students is growing year by year. Some of them have already lived in Japan for years, but others start their new life in Japan when they enter the university and may face some challenges, both on and off campus. Ritsumeikan University provides support through several associations and groups to help international students settle smoothly into their campus life. Among them is Tutors for International Students Assembly (TISA), which is featured this article.

What's TISA?
TISA is a student association that belongs to the International Center and works toward helping international students enjoy their time in Japan. As Ritsumeikan University has three campuses, each campus has its own group: KIC TISA (in Kinugasa Campus), BKC TISA (in Biwako-Kusatsu Campus), and OIC TISA (in Osaka Ibaraki Campus).

TISA was established at Kinugasa and Biwako-Kusatsu in around 2000, followed by Osaka Ibaraki in 2015. As of June 2017, it has about 120 members, including some international students who coordinate intercultural events on and off campus to promote interaction among students, and especially between international students and Japanese students. Some participants even apply for TISA membership as a result of experiencing these events at first hand. TISA hosts events once or twice a month, beginning with a campus tour and welcome party at an orientation day before each semester starts, then a welcome week, and some seasonal recreational events.

One of the summer recreational events at BKC TISA is the BBQ party, which is one of the biggest events in the year. It is attended by around 150 people, including not only Ritsumeikan students, staff, and faculty, but also people from the local community. To organize such an event, TISA members start planning two or three months in advance, holding internal meetings twice a week. In addition to planning and hosting the event, they publicize it through social networking sites and by distributing flyers.

Dickson Hideki Yamao, a representative of BKC TISA, says that he joined TISA after participating in one such event. "TISA is not a club aimed at international exchange, but an association to support international students," he explains, "During the course of organizing an event, we sometimes face unexpected barriers. But we are filled with a sense of achievement after the event, and that's why we, the TISA members, are dedicated to arranging activities to support our peers, the international students. And that experience deepens the relationships between TISA members as well."

As the members have to take time out of their busy schedules to take part in TISA's regular activities, they use social networking sites and cloud storage effectively to share information among members at the three campuses. They also use cloud storage to store documents such as meeting minutes, proposals, and reports, so that current members are able to share information with their successors.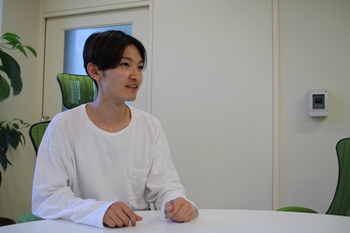 TISA Event Schedule (AY2016)

| | |
| --- | --- |
| Month | Events |
| March | Campus tour and welcome party for spring enrollees (on orientation day) |
| April | Campus week |
| May | Spring recreational event - spring picnic |
| June to July | Summer recreational event - BBQ party |
| September | Campus tour and welcome party for autumn enrollees (on orientation day) |
| October | Autumn recreational event |
| November | School festival |
| December | Winter recreational event |
Comment by Event Participant
Song Ye (4th-year, College of Information Science and Engineering)
"I heard about the spring recreational event through an e-mail from the Ritsumeikan University International Center and went with one of my friends. This was the first time I had attended a TISA event, and it gave us, the international students, a chance to communicate with each other as well as with Japanese students. I enjoyed walking around the Hirano Jinja Shrine in Kyoto!"
Related information