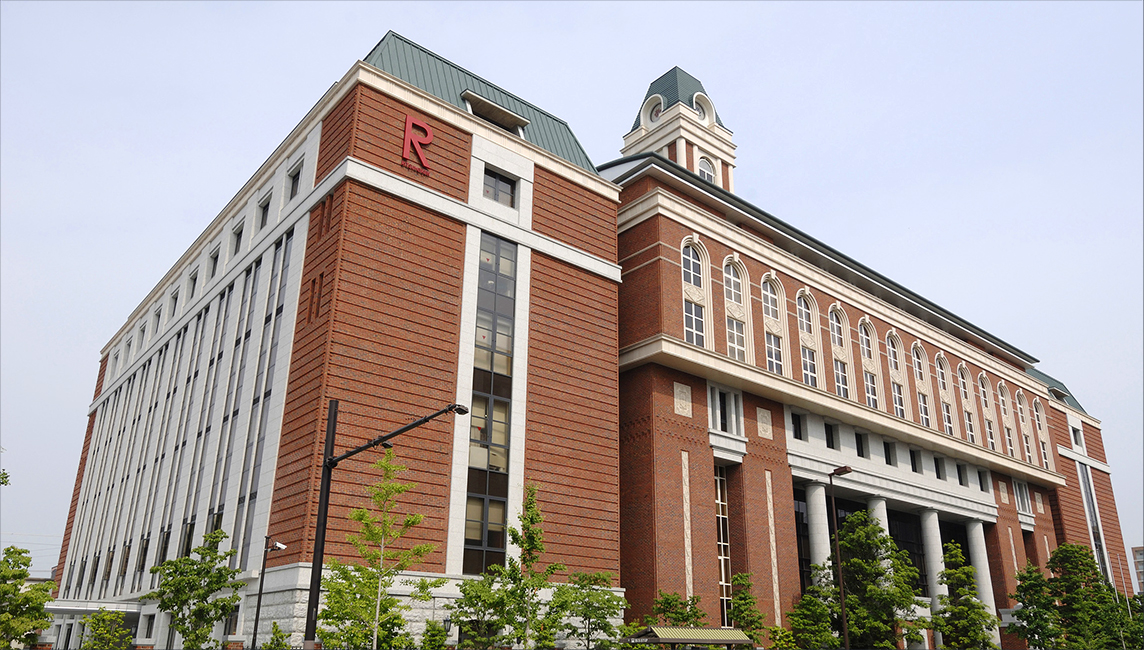 New Year's Message from the Chairman and Chancellor of Ritsumeikan
Happy New Year.

We sincerely hope that 2018 will be a healthy and happy year for everybody.

Rapidly advancing globalization is dramatically changing the very nature of societies, opening them to the world so that people and goods can come and go freely across national borders. As populations age in certain societies, the age of a "hundred-year lifespan" is approaching, heralding an era of opportunities to learn at multiple stages in life. Thus, we must provide improved solutions as an educational institution to the question of what opportunities for intellectual growth we can offer to both individuals and society.

As a richly diverse private educational institution, Ritsumeikan has raised the caliber of its education and research by pursuing educational reforms in step with the demands of the times. We continue in our quest to develop an ever more inclusive environment, with a sense of belonging and mutual support amongst members; wherein students and pupils can learn and grow in their own individual ways; and where unprecedented discoveries and innovations abound.

We believe that, above all, it is advanced, global education and research that nurtures innovative personnel and enables them to contribute to the international community. To this end, this year Ritsumeikan University is partnering with American University to establish a joint degree program in the College of International Relations - the first of its kind in Japan at the undergraduate level. A new college with a holistic, global outlook, the College of Gastronomy Management, will be opened - promoting gastronomy as an academic discipline. And the university will also proceed with preparations to ensure the successful launch, in 2019, of an undergraduate dual degree program with the Australian National University – one of the world's foremost research universities.

Ritsumeikan Asia Pacific University, headed by its new president, Haruaki Deguchi, will continue to offer and develop globally recognized education and research, leading the way in the internationalization of Japan's further and higher education system. Meanwhile, Ritsumeikan's schools in Kyoto, Shiga, and Hokkaido, will maintain their efforts to further enhance their standing at the fore of primary and secondary education in Japan.

In the years to come, Ritsumeikan, with its eyes focused firmly upon the world, will continue to dedicate itself to high-quality education and research. We hope you will support us in our endeavors, and wish you all the very best for 2018.
January 1, 2018

Tomomi Morishima, Chairman of the Board of Trustees
Mikio Yoshida, Chancellor
The Ritsumeikan Trust