Game Jam 1: Ritsumeikan University joins creative Forces with Rochester Institute of Technology (USA)
Games. The world is overflowing with them. Board games, video games, computer games, party games – the list goes on. Some engage players for hours, days, months and years even; whilst others fall by the wayside, failing to connect, bereft of inspiration.

Just what is it then that separates the 'must play' from the 'take it or leave it'?

Attempts to find an elusive answer to this million dollar question - both metaphorically and literally speaking - took a new turn in the early 2000's as game developers from all areas of production began to gather to exchange and try out new ideas together, with a view to developing prototype games. The obvious similarity with the way musicians come together in a music studio to produce demos led to the amalgamation of the term 'Jam Session' with 'Game', and the concept of the 'Game Jam' was born.
Now recognized as an integral part of the mainstream games industry, with recreational as well as in-company jams taking place on a regular basis, the invaluable role game jams can play in an educational context is also widely recognized.

With this in mind, May 25 and 26, 2018 marked the occasion of the first ever 'Game Jam' to take place at Ritsumeikan University.

A truly international and cross-cultural occasion, the inaugural jam was the result of extensive negotiations between Ritsumeikan University's College of Information Science and Engineering and Rochester Institute of Technology's College of Computing and Information Sciences, School of Interactive Games and Media (U.S.), and saw a talented group of ten students from RIT join students from RU, and participants from Kyoto Computer Gakuin, in a fun and interactive jam spanning two days and more than ten - intensive, yet creatively inspiring and fruitful - hours.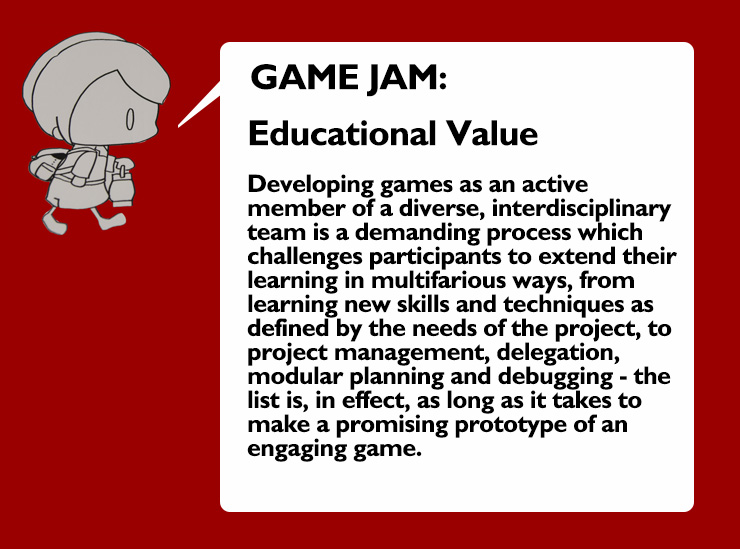 Split into eight teams of four or five the evening before the main game jam event day, the thirty plus participants were set the task of producing a playable prototype game based upon the theme 'rapprochement'.

To ensure fluid communication within teams, each group was allocated a student with a working knowledge of both English and Japanese; however, aside from the looming imposition of a deadline countdown clock - set in the morning to "18:30" - (and the arrival of a large selection of pizzas and drinks to recharge the creative juices), the teams were then left to their own wonderfully creative, problem-solving devices.


The impressive results, recorded visually below, were eloquently presented and demonstrated to all at the end of the day; following which the presiding panel of judges, made up of faculty members from both RU and RIT, provided insightful feedback and resounding praise for all, before announcing the winning teams.
NINJA AND COWBOY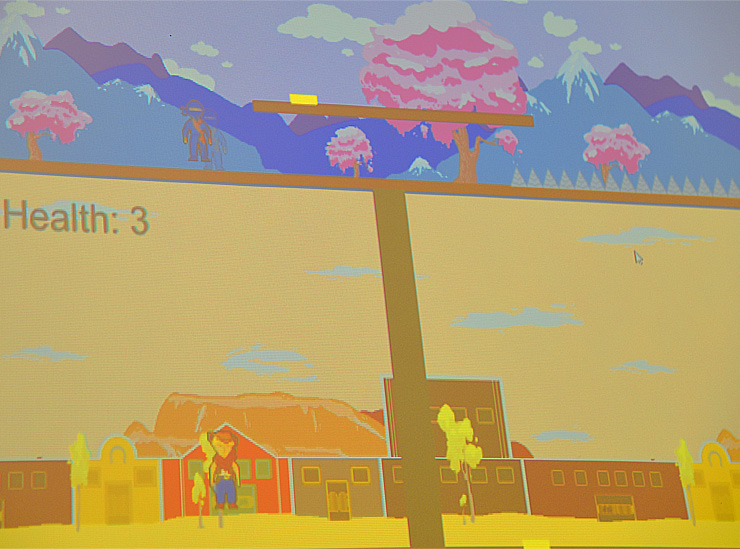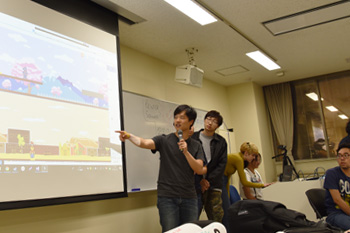 NO ONE LEFT BEHIND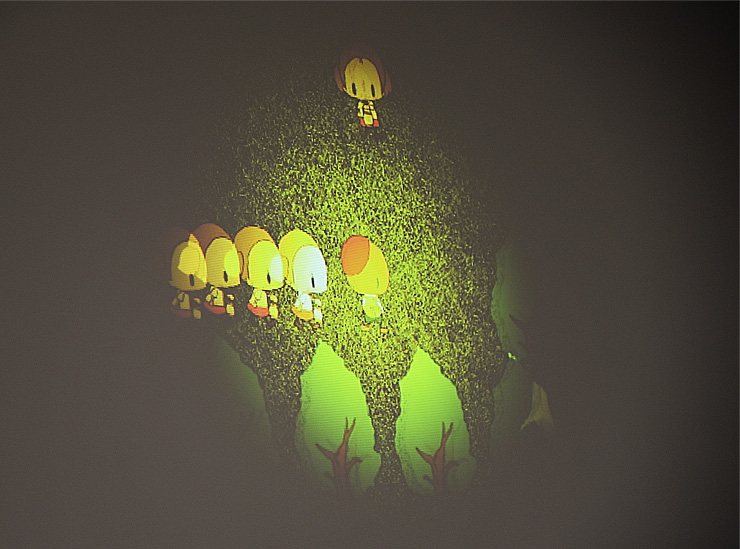 MAKE A CAKE
SUPER MARIONETTE BROS.
(inspired by a famous game with a similar name)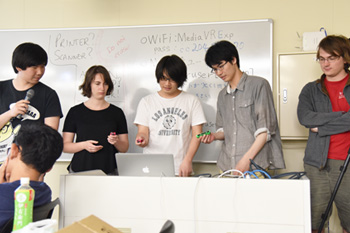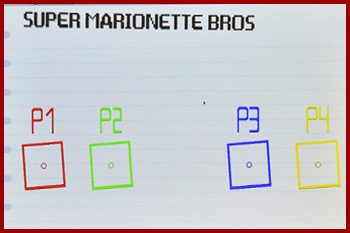 See the creative endeavors of four more teams, hear what participants had to say, and find out the winners on the day:
CONTINUED>>>