Game Jam 2: Ritsumeikan University joins creative Forces with Rochester Institute of Technology (USA)
TOMMY AND JURRY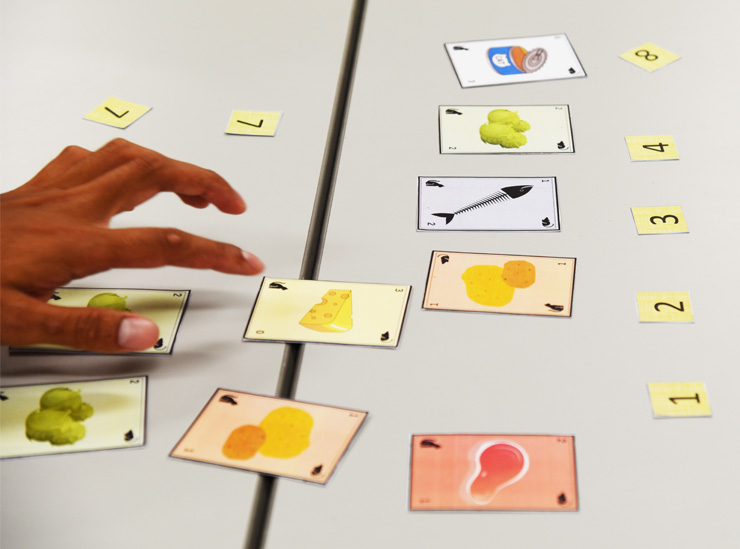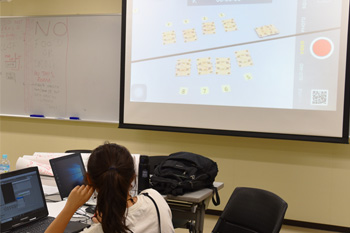 MULTIMAZE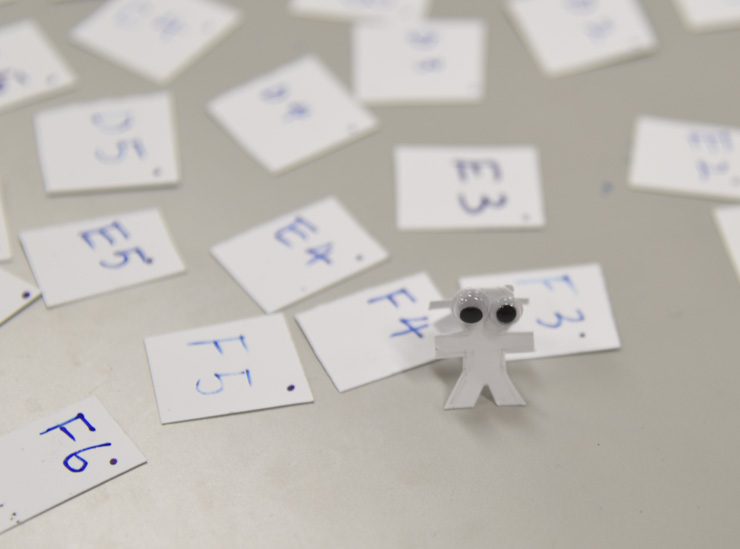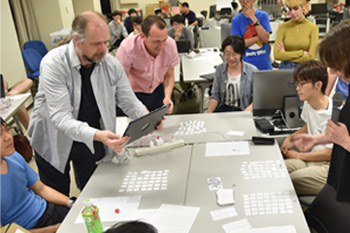 HARMONY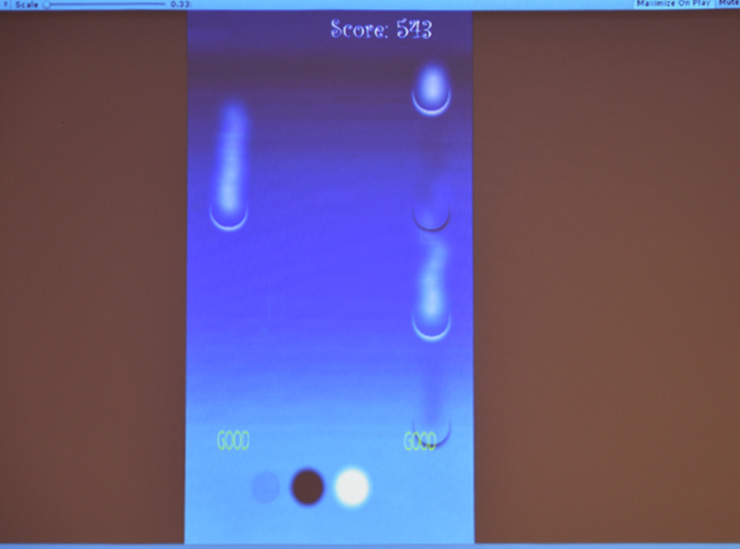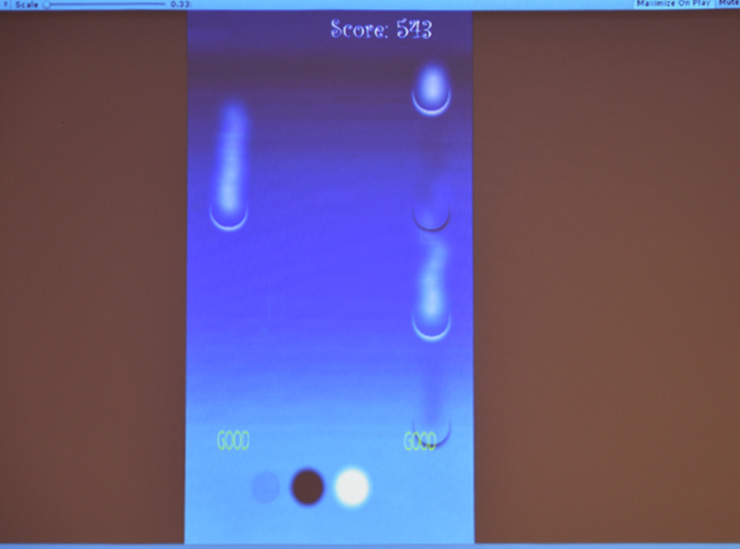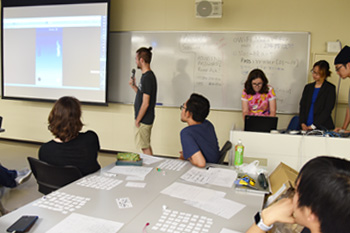 DON'T HIT MY FRIEND!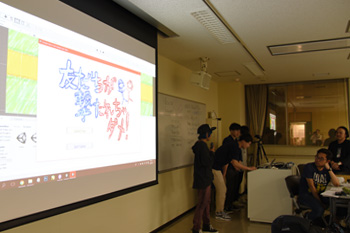 What the judges said:

MAKE A CAKE
"For their beautiful cards and original idea for a game and for recipes that bring people together"

NO ONE LEFT BEHIND
"For their incredible use of light, for bringing people together, spooky sound, with a great all-round feel and aesthetics"

An honorable mention was also reserved for Super Marionette Bros. "for their fantastic use of controllers".

Sayaka Okamoto (3rd year)
Sound and Visual Media (Japanese-based), College of Information Science and Engineering, RU
What inspired you to come today?
I heard about the event after it was introduced in a class I was attending – it sounded interesting and so, here I am. I really like games and I wanted to take the opportunity to see games being made first hand.

What did you learn today?
Before today, I had no experience of using Unity software. I have to say that I was amazed by the skill levels of my team mates, who all know Unity well - they really were Unity wizzes! I am going to start a course in a few weeks to learn how to use it, and, though after today having seen the professionals at work I am a little nervous, I can see that once you can use it, it is great fun. Of course, the hints and advice I got from my team mates today will be a big help, I feel. I am amazed at how patient they were to answer my questions, which were obviously really quite basic!

How will today help you in the future?
I came today thinking that it will help me in choosing my research courses – I thought: if I like game production, I'll choose more courses in that direction, and, of course, vice-versa: if I really don't like it, I'll choose courses that aren't related. In the end though, I found out that I really do love working with games. Seeing how cool it is to be able to use Unity and other software has really inspired me to learn too.
Song Yun (2nd year)
Information Systems Science and Engineering (English-based), College of Information Science and Engineering, RU
What inspired you to come today?
My interest in games, of course. I wanted to come here to see how other people think about designing games. When I work on my own I have ideas, but when I speak to other people, their ways always inspire me!

What did you learn today?
I learned practical skills, like how to operate Unity; and I got lots of ideas – I really want to create something now!

Was there something you found especially inspiring today?
A lot of our ideas couldn't be put into practice, because we didn't have enough time and our skills are not good enough to finish it quickly enough, but I found the practice – to use my skills under pressure - to be inspiring.

How will today help you in the future?
Well, first of all I feel really motivated (for the future) now; and secondly, seeing other people's ideas. I learnt that when you're given a topic, there can be a lot of different ways to think about it. I realize now how varied and inspiring other people's ideas can be. Maybe next time, if I want to do something, if I have an idea, I will get a get a group together and see what they think first, rather than get stuck with just my opinion.
Anna Karwacki (4th year)
Game Design and Development, School of Interactive Games and Media, RIT
What inspired you to come on the program?
I've always wanted to go to Japan – it's very different to the US. It is also an opportunity to go to Japan and learn about the games industry; to meet students who are in the same field, but who have completely different ideas from me was really exciting and a once in a lifetime opportunity. It's my first time in Japan; and first time out of the US. I figure go big or go home.

How has your experience yesterday and today at Ritsumeikan been?
Today has been amazing. Only 10 hours was a little stressful, but I'm really happy with the game we've made. We even had original music too, which is really cool. I only speak a tiny bit of Japanese - I took one class this past semester and I tried really hard, but I get so nervous about it. I was so impressed by students who said they only speak a little bit of English – once they start talking they speak really well; and they're braver than me. I've heard from a lot of people that once you go to Japan once, you want to go back again and again; and I can definitely believe that now being here! <<<RETURN