Documentary Films:Making a Mark on the World
'Seeing HANABI for the first time (the 1997 acclaimed film by Takeshi Kitano) really affected me. As I was watching it I felt this strange feeling welling up inside of me. It made me feel as though my life up until that point had been subsumed by the ordinary, the everyday - that I hadn't really taken the time to savor and genuinely appreciate things. That's when the power of the moving image dawned on me - the power to shake fundamental values and beliefs – and it's also the point at which I decided to start making my own films.'

Roll on 20 years later and Takao Gotsu's first feature-length documentary, a film that reveals the lives of professional video game players, has attracted attention from around the world.

'Living the Game' was screened in cinemas across Japan; was selected for one of the largest film festivals in China, the Guangzhou International Documentary Film Festival; and, perhaps most impressively of all, was chosen for screening to an international audience of over 200,000 at the largest documentary film festival in the world, HOT Docs in Canada.

Seeing Hanabi for the first time back in 1997 was to be the catalyst.

So moved was Gotsu at the time by the experience that, instead of continuing with a second attempt to enter medical school, he bravely changed course and took the decision to enroll at the College of Letters at Ritsumeikan instead.

It was a decision that was to prove inspirational. Joining a film-making club, he set about devoting himself to cinema day in, day out. Yet, even now, he is critical of his early forays into cinematography:

'I used to make fiction films with characters struggling in silence with their own detachment from the world. Thinking about them now though, they were so ridiculous it would be hard to call them films in all honesty. At the time I would have days where I would tell myself they were relevant, but they would be soon followed by days where I would beat myself up about how trivial they were - trying to get over the audience's lack of response to them, I think.'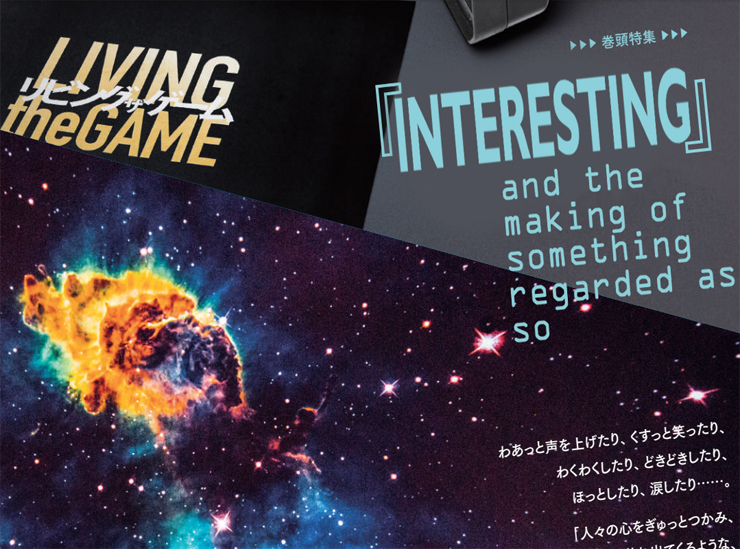 Post-graduation, he gained employment as a company employee. Maintaining his relationship with film club members, together they produced two films. Eager to present their creations to the general public, they rented a theater, but the experience was to be eye-opening for Gotsu as it forced him to come to a difficult realization:

'Back in college, I was a member of a small community. All I saw was the inside of a small world and this was reflected in my works. Entering the corporate world had fooled me into thinking that I had overcome the limitations of this, but seeing the films on the big screen made me realize I was mistaken, that I had still to escape the confines and inward-looking habits of my old comfort zone.'

Looking for a way to turn the focus of his lens outwards, Gotsu entered the world of TV production, hoping the shorter turnover time in the industry would not only broaden his horizons but also help him develop a greater objectivity.

A spell as an assistant director led quickly to his full directorial debut. Charged with making a documentary about the making of an animation film, he says of the experience:

'It was only a 30-minute program, but I stuck like glue with the animation crew for two months. I think they found me a bit of an irritating presence at times – quite often they'd turn to me to say "Are you still here?" - but it really was an invaluable learning experience for me.'

'These people working at the forefront of the industry had a unique and exquisite way of striking a balance between the passionate subjective and the dispassionate objective in their approach toward creation. Observing them made me acutely aware of how naive I was in my attitude toward film making.'
It was in the light of this revelation that Gotsu met the professional video game players who would later become the stars of his film Living the Game. His fascination with their lifestyle led him to develop a clear vision for a documentary film.

In 2014, filming and editing schedule decided, he duly submitted a proposal to Tokyo Docs. (Tokyo Docs is an international forum on documentary co-production set up to encourage project proposals for funding and support for cross-border, joint production, international documentary films.) Gotsu explains what drew him to the project:

'It really is only very recently that video gaming has become recognized in society as "e-sports"*. When I was planning this film, professional gamers were admired as heroes among gaming fans, but from the point of view of the public, they were regarded as social misfits. Because of this they were still grappling with issues of social status, and being able to say publically with any confidence that they "played games for a living". As a film maker, that was a conflict I myself could really identify with - I wanted to know more about them and I wanted to capture this on film.'

Such enthusiasm was ultimately reflected in a successful application and Living the Game was finally released in Japan in March 2018 – a joint production between Japan and Taiwan.

The finished film took two years to complete and involved the not insignificant task of editing a mammoth 380 hours of footage down to just 88 minutes.


At this point one might have expected Gotsu to bask in the glory of his own achievement. Yet, to his own surprise, having his film released in a theater did not excite him as much as would be expected.

'It would have been nice to say to myself, "Yeah! It's a dream come true. Great!" But I realized at that point that releasing a film was not my goal. I found the reaction of the watching public, audience feedback, to be much more important. It didn't really matter whether that was positive in the form of "That was really interesting!" or negative such as "I didn't really get it!" Just to get feedback per se was an absolute delight.'

Looking to the future and determined to make ever more interesting films, Gotsu lays out growing ambitions in the context of a new found confidence:

'I became a film director at the age of 30. Until then, in hindsight, I had nothing I could really present to people with any confidence to say, "this is my work, this is what I live by". Now though, I can say clearly that making "interesting things" is what I live by - it is what enables me to make my mark on the world and helps me feel truly alive. In the long term, I hope to enter the world of feature-length fiction films if possible - go back to my roots, if you like.'

Having found his own balance between the passionate subjective and the dispassionate objective in Living the Game, it is clear for all to see that this is a very real possibility, as Gotsu continues his journey towards the ranks of the film-making directors elite.
* E-sports = Abbreviation of 'electronic sports' - refers to a form of multiplayer competition using computer / video games



◆Profile:
Takao Gotsu (2009, College of Letters)

Started making films independently while he was still a student. After graduation, he screened two films at public theaters. Joining Tokyo Video Center, Inc. in 2012, he switched from fiction to nonfiction, engaging in the production of factual TV programs mainly for NHK. Living the Game was his first full-length documentary film.