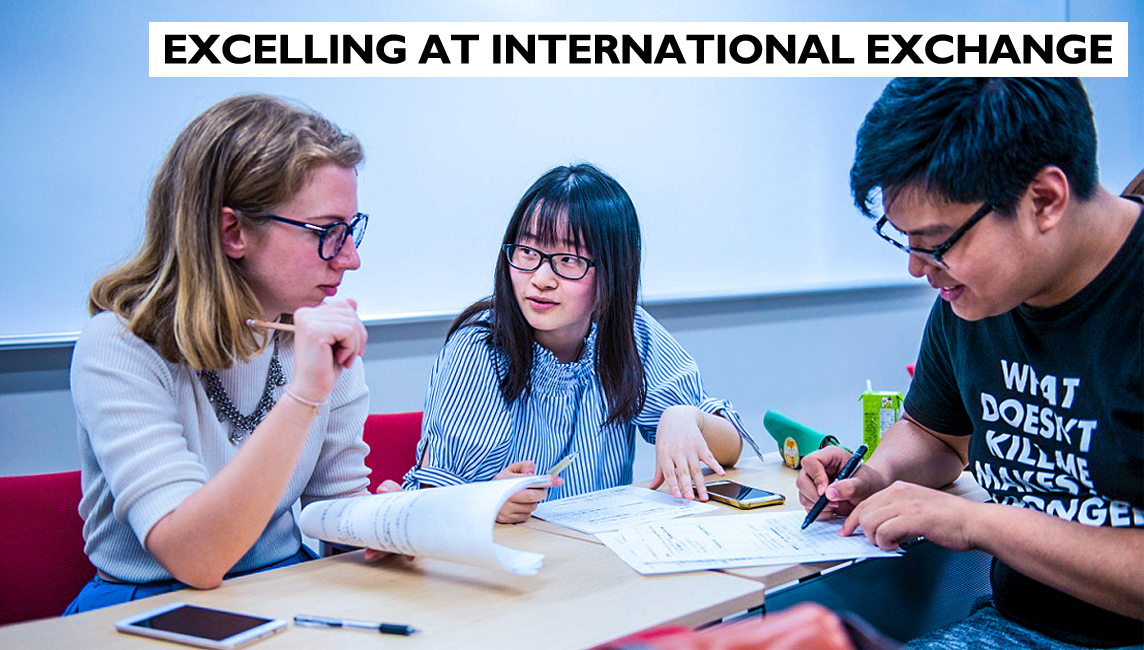 Student Exchange:National Survey places Ritsumeikan University Top
Ritsumeikan University tops national survey for the number of Japanese students sent abroad for the first time in its history.

The survey, covering the period April 1, 2017 - March 31, 2018, is carried out annually by the Japan Student Services Organization (JASSO).

Calculating the number of 'Japanese Students Studying Abroad Based on Student Exchange Agreements', the survey counts 'the number of Japanese students who commenced studying at foreign universities for the sake of education or research as a result of student exchange or other agreements between Japanese institutions of higher education and their foreign counterparts'.

More impressive news came in the form of JASSO's counterpoint survey, 'The Survey of International Students in Japan', which ranked Ritsumeikan University seventh in Japan for the number of inbound international students (2,141 students).

Since its selection in 2014 for the Japanese government's 'Top Global University Project', an initiative that provides prioritized support to universities leading the internationalization of Japan's education, Ritsumeikan University has been taking measures to further advance and internationalize its education and research.

International Outlook: Moving Beyond Borders – established Courses, recent Landmarks and exciting new Challenges

New English-based courses (4 year undergraduate) for domestic and international students:

April 2018 marked the establishment of Japan's groundbreaking first ever undergraduate joint degree program at Ritsumeikan University: The American University-Ritsumeikan University Joint Degree Program (JDP).


April 2019 marks the date for the opening of a brand new college - the College of Global Liberal Arts (GLA). The college will offer a new degree program – the Dual Degree Program - with The Australian National University.
Short-term exchange programs for international students:

The university-wide Study in Kyoto Program (SKP) attracts students from around the world for either one or two semesters. Its four tracks of study range from the local and intensively immersive, to the international and widely engaging - ensuring participants are able to tailor their course of study to their own needs and requirements.
(The four tracks are: Intensive Japanese Language / Open Study in English / Business / Japanese Traditional Arts Courses)
https://en.ritsumei.ac.jp/admissions/skp/

The Ritsumeikan Summer Japanese Program (RSJP) and Ritsumeikan Winter Japanese Program (RWJP) are seasonal programs, shorter in duration than the Study in Kyoto Program, designed to provide a comprehensive introduction to the Japanese language and culture.
https://www.rsjprwjp.com/

Exchange programs for domestic students – new and established

These include:

● An exchange program that sends students to the University of British Columbia in Canada (the UBC-AIP Program), which has been in operation for nearly 30 years.
http://rits.ubc.ca/about/

● Newer ventures include: The Japan-China-Korea Triangle Campus for Developing East Asia's Future Leaders (commonly known as the CAMPUS Asia Program); The ASEAN International Project Based Learning Program; and The Global Field Project (a one-week field study in Southeast Asia).
https://en.ritsumei.ac.jp/international-outreach/outbound/
https://en.ritsumei.ac.jp/campusasia/

Professor Koji Shimada, Dean of International Affairs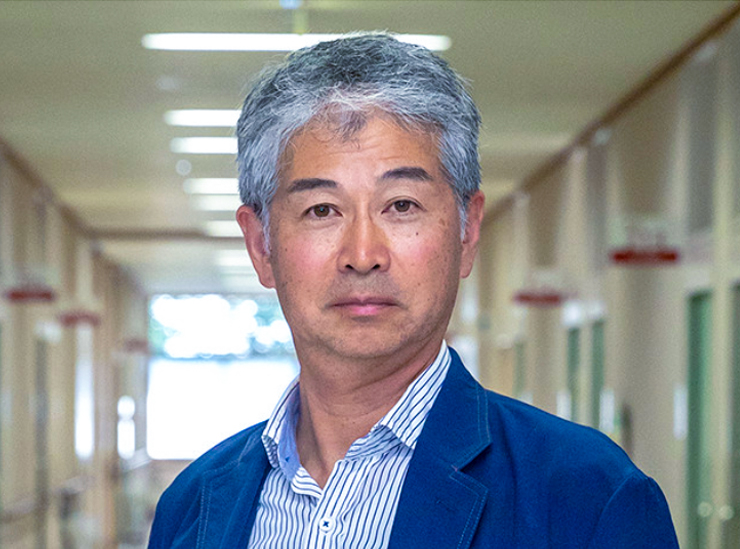 Since our selection for the Top Global University Project, we have focused specifically on creating new outbound overseas programs and attracting more international students, and I am thrilled to see that our efforts are bearing fruit as evidenced by the results of this survey. Under this project, we aim to send 3,200 students overseas and accept 4,500 students from abroad, and we will continue tackling the challenges that lie ahead to ensure the exchange experiences of both domestic and international students are as rich and rewarding as they possibly can be.



Other Related links

◆JASSO: Results of the Survey on Japanese Students Studying Abroad Based on Student Exchange Agreements, 2017 (Japanese page) https://www.jasso.go.jp/about/statistics/intl_student_s/2018/index.html

◆JASSO: Results of the Survey of International Students in Japan, 2018 https://www.jasso.go.jp/en/about/statistics/intl_student_e/2018/index.htm