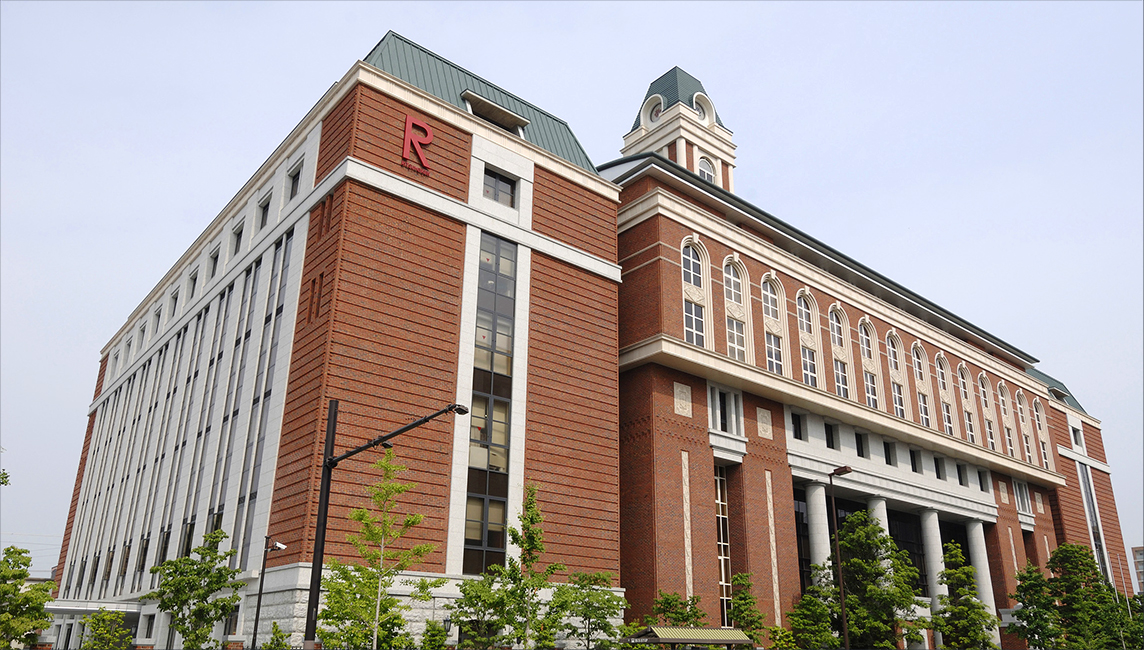 Notice:Regarding cancellation of Ritsumeikan University Commencement Ceremonies, Academic Year 2019, and Ritsumeikan University Matriculation Ceremony, Academic Year 2020
Cancellation of Commencement Ceremonies, Academic Year 2019, and Ritsumeikan University Matriculation Ceremony, Academic Year 2020
To the graduating class of March 2020 and the incoming class of April 2020; their families, friends, and current students:

In consideration of the recent situation with the novel coronavirus and associated pneumonia, Ritsumeikan University has made the difficult decision to cancel its Commencement Ceremonies, Academic Year 2019, and its Matriculation Ceremony, Academic Year 2020.

I do not need to say that both commencement and matriculation ceremonies are extraordinarily important occasions in the course of student's academic life. In their time with us all our students have, without doubt, deepened their learning through both curricular and extra-curricular activities and by dedicating themselves to research. Here at Ritsumeikan University, having seen for ourselves students working hard and developing themselves, we were sincerely looking forward to the commencement ceremonies this spring as occasions upon which to celebrate together.

Furthermore, we were greatly looking forward to this April's matriculation ceremony too as an opportunity to meet and spend time with our new students at such an important point in their lives, and to welcome them to Ritsumeikan University following their successful efforts in passing the entrance examination.

Both matriculation and commencement ceremonies become markers in student's lives, living on as especially important days in their memory; serving also as an opportunity to reflection upon barriers overcome, filled with expectation for the next stage of life ahead. That is why, I have no doubt, the fact that this spring's ceremonies will not go ahead will be to the graduating class of March 2020 and the incoming class of April 2020, their families and friends, an enormous shock almost impossible to put into words.

It has been said that the spread of the novel coronavirus in Japan entered a new phase towards the latter half of February.

This has led to a request from the Japanese government to suspend or postpone large scale events in order to avoid the formation of coronavirus clusters (large numbers of infections in groups of people).

Ritsumeikan University accepts domestic students from all prefectures in Japan; and, with pride as the largest university in western Japan, including international students, welcomes more than 8000 graduating students and 8000 new students to its ceremonies each year.

Given that the novel coronavirus is a new form of virus for the immune system to cope with, we are expected to show the greatest amount of consideration with regards to reducing the risk of the virus spreading amongst participants of ceremonies and events. The university has taken this difficult decision based on expert opinion, which states that the response to this virus should be different from the ordinary response to influenza and other seasonal infections. It is a decision that places absolute priority on the health and safety of all concerned and, as a decision taken with great regret, we kindly ask for your understanding.

Although the ceremonies have been cancelled, all Ritsumeikan University faculty and staff would, together, like to wish all members of the graduating class of March 2020 our sincere and heartfelt wishes for a happy, successful and prosperous future ahead. At the same time, we would like to offer our warmest welcome to all members of the incoming class of April 2020.

Regrettably later than originally planned, we will provide the opportunity for graduating students and stakeholders to come together to celebrate at a later date. We are also looking into plans to celebrate the matriculation of our new students.

Finally, on behalf of everyone at Ritsumeikan University, I would like to ask again for your understanding with regards to the difficult decision we have taken in the light of current circumstances, and for your continued support in the future.
February 27, 2020
President of Ritsumeikan University
Yoshio Nakatani

Cancelled Ritsumeikan University Commencement Ceremonies, Academic Year 2019
Friday, March 20: All ceremonies at Osaka Ibaraki Campus and Suzaku Campus
Saturday, March 21: All ceremonies at Kinugasa Campus
Sunday, March 22: All ceremonies at Biwako-Kusatsu Campus
Saturday, March 28: All ceremonies at Suzaku Campus
※All individual college and graduate school degree award ceremonies have also been cancelled
Number of students scheduled to graduate:8,080 (including 472 international students) 
(Numbers are accurate at the time of writing. Numbers to be confirmed at the end of March following final degree award decisions)
Degree certificates and awards will be sent by post. Details of how to register for postal delivery will be provided via manaba+R on the day of the Fall Semester Graduation Results Announcement / Grades Announcement - Thursday, March 5.
Cancelled Ritsumeikan University Matriculation Ceremony, Academic Year 2020
Thursday, April 2: Miyako Messe (Kyoto Industrial Promotion Center)

Number of students scheduled to matriculate: 8000 approx.
A final decision with regards to orientation for new students and classes at the start of the spring semester will be provided in a separate announcement, based on an assessment of the situation as it unfolds.
Related information