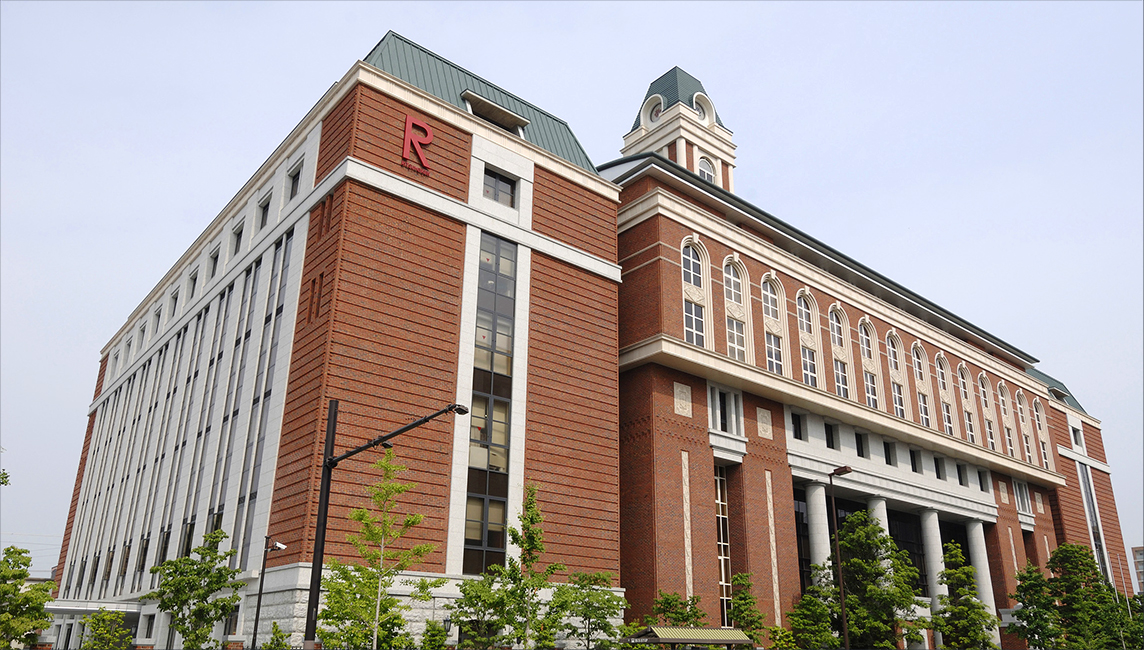 A Message to Parents from the President
A Message to Parents from the President
To all parents of students:
May 17, 2021
Ritsumeikan University
Yoshio Nakatani, President
Ritsumeikan University prepared for the spring semester with an eye on realizing a campus life full of rewarding connections. In April, with the cherry blossoms on campus in full bloom, we held an in-person entrance ceremony that allowed us to welcome the students who entered in AY2020, albeit a year later. The faculty and staff, along with the students, felt like this was the beginning of new encounters and interactions. Unfortunately, the explosive spread of COVID-19 throughout Japan led the government to declare a state of emergency, which has since been extended and expanded to include more prefectures, so we find ourselves in an extremely tense situation.
On April 19, Ritsumeikan University decided to switch all classes back to online classes in principle. Furthermore, we decided to keep classes online until June 6 given the extension of the state of emergency until the end of May.
Highly infectious variants of the virus are running rampant and causing even young people to become infected, and in some cases, seriously ill. Meanwhile, the news is reporting cases where infections are occurring even in settings where Three Cs do not overlap. We must respond with an even more heightened sense of urgency than before, and I kindly request your understanding with our measures which are based on the belief that our top priority is the safety and peace of mind of our students, who commute to our campuses in Kyoto, Osaka, and Shiga from throughout the region.
As a rule, campus facilities can be used as usual, but we are only offering a limited number of in-person classes. Going forward, based on the status of infections, we will strive to swiftly resume in-person classes provided we can ensure the safety and peace of mind of our students.
Regarding online education, we are undertaking global initiatives that transcend physical restrictions, such as online study abroad programs, online classes and discussion sessions that connect students with researchers overseas, and virtual tours of museums. In this way, we are actively pursuing practical education as we strive to develop new forms of learning.
With regard to extracurricular activities, 216 out of 471 registered student organizations have resumed face-to-face activities as of the end of April, following a process by which each group prepares a plan for its activities and daily infection prevention measures and the university confirms whether those plans are measures are appropriate. Meanwhile, the reality is that as of the end of April, only slightly less than 40% of second-year students and slightly more than 10% of first-year students have joined a student organization, compared to the usual 60%. To encourage connections between and among students, which is essential for learning and growth, the university is using online tools to provide students with opportunities to consult with upperclassmen and welcome events for new students, including second-year students, through the end of May, and we will continue providing these services in June. Furthermore, learning from last year's experiences, in addition to the support provided by the Student Support Room and other offices, we plan to launch a mental self-check service to help students deal with the stress caused by living with pandemic-related restrictions.

Ritsumeikan University has prepared an environment that allows faculty to continue teaching and conducting research and students to continue their studies and extracurricular activities commensurate with the status of infections, and we have implemented every type of conceivable support while giving the utmost priority to protecting the lives, health, safety, and peace of mind of the students, faculty, and staff.
Our students are doing their best to think of what they can do under these circumstances, and they continue to move forward. It is heartening to see them reaffirm their appreciation for everyday life, their sense of gratitude, and their consideration for the feelings of others.
What is important is that we must not lose the will to overcome these difficulties, to learn, and to grow. Ritsumeikan University is committed to supporting the students' endeavors and helping them to realize a campus life that will serve as the foundation for a bright future.
Thank you for your understanding and cooperation.
Related information