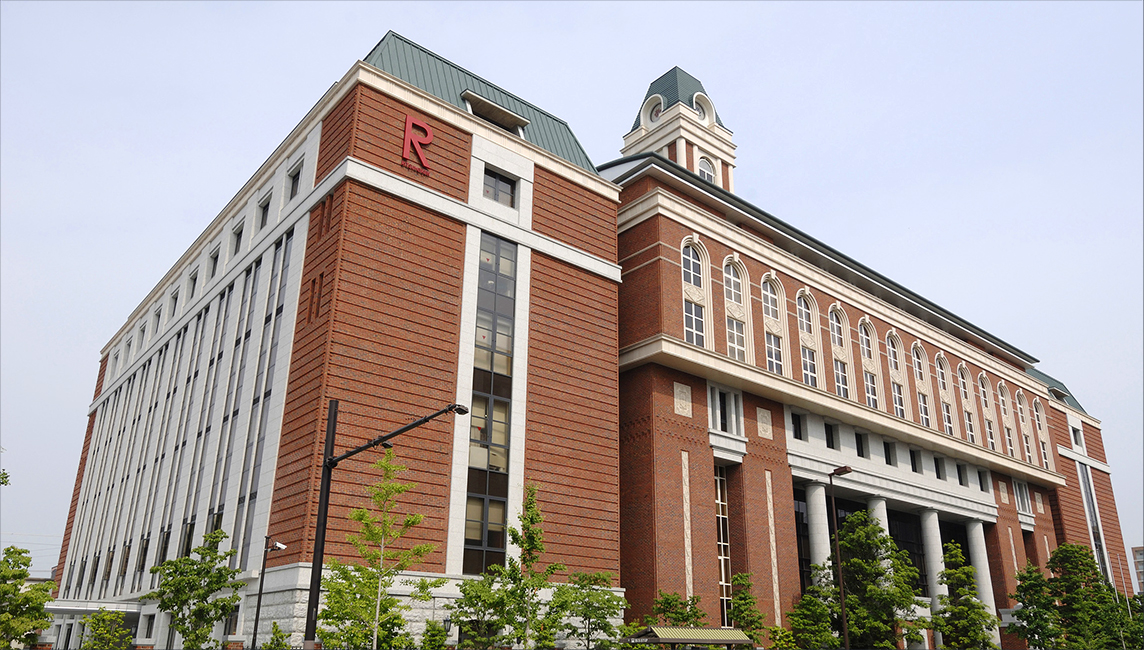 New Year's Greeting from the Chairperson of the Board of Trustees and the Chancellor of the Ritsumeikan Trust
 Happy new year, everyone. We sincerely hope that 2022 will be a fruitful and wonderful year for all of you.
 Two years have passed since COVID-19 began spreading throughout the world. The years 2020 and 2021 are said to have been a time of VUCA—volatility, uncertainty, complexity and ambiguity. Amid the pandemic, social and economic activities have stagnated, and people have suffered adverse effects both physically and psychologically.
 We believe that the world is entering an era of transition on a many fronts, including the ongoing pandemic, global environmental and energy problems, population growth, food problems, conflicts, and other international issues. In particular, the transition toward the realization of carbon neutrality by 2050 has become the world's top priority.
 In 2021, we began the first phase toward realizing the R2030 Academy Vision. With the motto of "Challenge your mind, Change our future," this document paints a picture of the kind of Academy we want to become in the year 2030.
 Based on the pillars of becoming (1) a leading-edge research university, (2) a university that creates innovation and produces emerging talent, and (3) a university that promotes new kinds of globalization, we will strive to elaborate upon the R2030 Challenge Design mid-term plan to achieve our vision. In doing this, we will need to reevaluate the nature of universities and their values, and for Ritsumeikan to meet the demands of society, it will be essential for us to go through a transition as well. In this sense, 2022 will be an extremely important year of transition as we go about implementing the R2030 Design Challenge.
 We would like to thank everyone who has helped us get to where we are today. We will continue to strive to contribute to society as a comprehensive private academy with a global presence that serves as a nexus for people with high aspirations for the future.
 We look forward to serving you again this year.
Tomomi Morishima, Chairperson of the Board of Trustees
Yoshio Nakatani, Chancellor
Ritsumeikan Trust
January 1, 2022