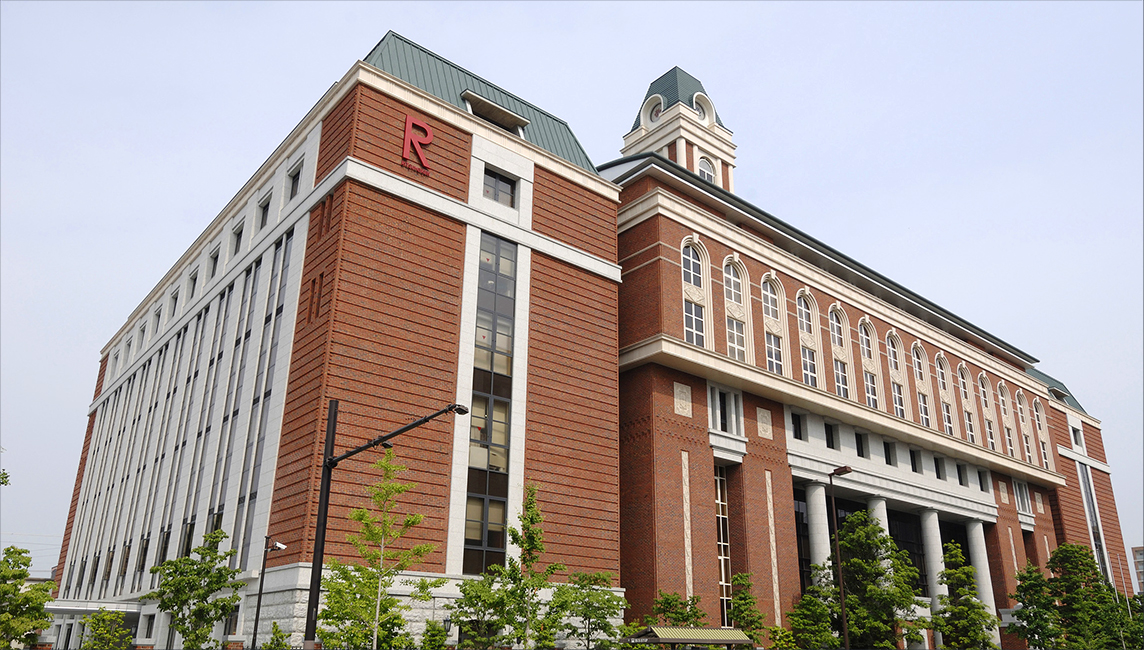 [Reservation Start Date Moved Up for the Workplace Vaccination Boosters (Third Dose) at Ritsumeikan University]
 Starting with Suzaku Campus, Ritsumeikan is already offering workplace vaccination boosters in an effort to continue protecting the life and safety of students, faculty, staff, and Academy stakeholders.
 To alleviate the concerns of those individuals who would like to get vaccinated on other campuses, we will move up the reservation start date by one week for the venues on the Kinugasa, Biwako-Kusatsu, and Osaka Ibaraki campuses. [Start date: Monday, April18, 10:00] * Reservations for the Suzaku Campus venue are currently being accepted.
 If you would like to receive a vaccination, you must make a reservation in advance. Please confirm the following details regarding the reservation period and the implementation of boosters. Also, be sure to read through Section 6 ("Items for confirmation before reservation") before you make your reservation.
1. Eligibility
University students, affiliated school students, university faculty and staff, partner company employees, and local residents (i.e., residents of the prefectures where our campuses are located) who are aged 18 and older, for whom at least seven months have passed since their second vaccination, and who have received the vaccination booster voucher from their local government.
 * If you have already received the vaccination booster voucher from your local government, you can reserve and receive a booster even if only six months have passed since your second vaccination.
 * All venues at the university will be offering the Takeda/Moderna vaccine.
 * Individuals who received their first and second vaccinations somewhere other than a Ritsumeikan campus are also eligible even if they received the Pfizer or AstraZeneca vaccines instead of the Takeda/Moderna vaccine.
2. Venues
Ritsumeikan University Suzaku Campus (Nakagyo Ward, Kyoto City)
Ritsumeikan University Kinugasa Campus (Kita Ward, Kyoto City)
Ritsumeikan University Biwako-Kusatsu Campus (Kusatsu City, Shiga Prefecture)
Ritsumeikan University Osaka Ibaraki Campus (Ibaraki City, Osaka Prefecture)
3. Dates
〇Suzaku Campus
 Monday, April 11 - Thursday, April 26 & Monday, May 9 - Friday, May 13 (Total: 19 days)
〇Kinugasa Campus / Biwako-Kusatsu Campus / Osaka Ibaraki Campus
 Monday, May 23 - Friday, July 1 (Total: 30 days)
* All venues will be open on weekdays only from 13:00 - 17:00 (Reception desks are scheduled to close at 16:20.)
4. Reservations
〇 Have your vaccination voucher ready when you make your reservation.
〇 University students, faculty and staff, and Academy stakeholders must make reservations online using MRSO.
 * We will notify students via Manaba +R and faculty, staff, and Academy stakeholders via email with the URL.
〇 Individuals who reside near the university can make reservations by calling the Ritsumeikan Vaccination Call Center.

 【Ritsumeikan Vaccine Call Center】
   Tel.: 0570-077-187
   Hours: 9:00 - 17:00

5. What to bring on the day of vaccination
(1) Vaccination voucher (You cannot receive a vaccination without this form.)
(2) Prevaccination Screening Questionnaire
 * In most cases, the Vaccination Voucher is printed on the Prevaccination Screening Questionnaire.
 * If these two forms are separate, be sure to bring both of them with you.
(3) Record of first and second vaccinations (You may be refused if the dates of the first two vaccinations cannot be confirmed.)
 * Items (1) - (3) are included in the envelope sent from your local government.
 * If the dates for the first and second vaccinations are not indicated in the materials sent from your local government, please bring the vaccination record you were given at the vaccination venue or a certificate of vaccination.
 * If all or some of Items (1) - (3) are printed on a single sheet of paper, do not detach any of the sections before bringing the paper to the venue.
(4) One form of ID (faculty and staff ID card / employee card / driver's license/ insurance card)
6. Items for confirmation before reservation
・Instructions for the COVID-19 Vaccination Booster Shots (Third Dose) 
・Vaccination Precautions
Related information