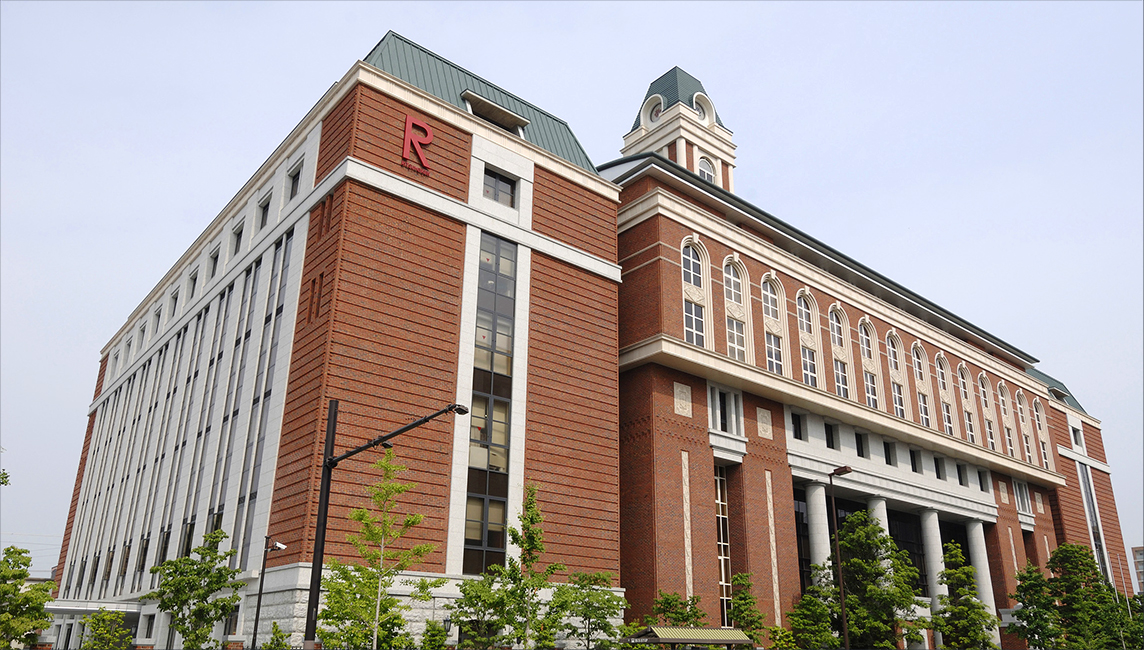 New Year's Greeting from the Chairperson of the Board of Trustees and the Chancellor of the Ritsumeikan Trust
 Happy new year, everyone. We sincerely hope that 2023 will be a fruitful and wonderful year for all of you.

 The COVID-19 pandemic is still not under control, and the world continues to face great turmoil triggered by the war between Russia and Ukraine. The effects of this are rippling out not only in terms of security, but also into various other areas such as food, energy, finance, and the environment, which is driving a shift in industrial and social structures. While the global situation remains unstable, looking at the domestic situation, Japan faces myriad social issues including a declining population, an aging society with fewer children, aging social infrastructure, food loss, and gender disparity.
 As the paradigm shift continues to progress rapidly beyond anything we can predict, we believe that the question now is how Ritsumeikan can contribute to solving these social issues that the world and Japan face.

 In 2021, we began the first phase toward realizing the R2030 Academy Vision. With the motto of "Challenge Your Mind, Change Our Future," this document paints a picture of the kind of Academy we want to become in the year 2030.
 Based on the pillars of becoming (1) a next-generation research university, (2) a university that creates innovation and produces emerging talent, and (3) a university that promotes new kinds of globalization, we must elaborate upon the R2030 Challenge Design mid-term plan and undertake a series of unified reform and promotion initiatives to respond to the needs of society.
 In April 2024, Ritsumeikan will relocate the College and Graduate School of Image Arts and Sciences and the College and Graduate School of Information Science and Engineering, all of which are rooted in digital technology, to Osaka Ibaraki Campus (OIC). We will promote digital transformation (DX) and other measures appropriate to the Society 5.0 era as we transform OIC into a dynamic platform that expands its connections with society, and we will apply the outcomes achieved there to education and research at our other campuses. We believe 2023 will be a pivotal year for the realization of this goal.

 We would like to thank everyone who has helped us get to where we are today. We will continue to strive to contribute to society as a comprehensive private academy with a global presence.

 We look forward to serving you again this year.
Tomomi Morishima
Chairperson of the Board of Trustees

Yoshio Nakatani
Chancellor

The Ritsumeikan Trust
January 1, 2023