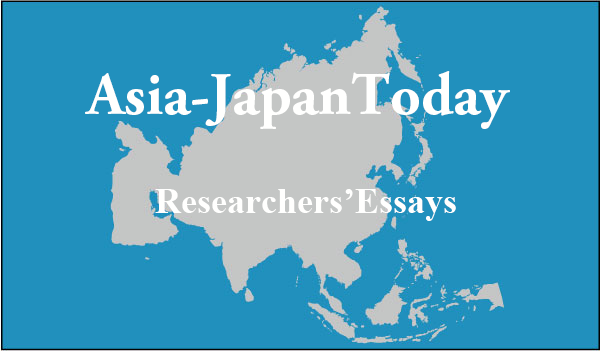 No. 3
Field Science in the Corona Era: Through Intimate Ties with Farmers in Indonesia
By Fitrio Ashardiono(Assistant Professor, College of Policy Science, Ritsumeikan University)
There is a term "field science", and a related term "field scientists" for those who are engaged in conducting the science in the field. It refers to research areas where it is essential to reach the actual field to conduct research. In that sense, this term refers to a variety of scientific areas, rather than a specific expertise, with the common denominator, that is, engagement with fields. My specialty is policy science, but I do research related to agricultural products such as tea and coffee, so working in the field is essential for my research.
The pandemic caused by the new coronavirus has had a tremendous impact on such field sciences. The reason is simply because its resultant restrictions to prevent the spread of the disease cover refraining from going out of one's own home, moving across prefectures, and moving across national and international borders. If we cannot get to the field, our research can easily stop.
My original focus was on how climate change affects agriculture and how farmers can survive and maintain their livelihoods beyond the impacts of climate change. Recently, I have been working with coffee farmers in West Sumatra, Indonesia.
Climate change has had, and continues to have, a major impact on agriculture. Increases and decreases in temperature and changes in humidity threaten traditional agricultural areas. However, while the impacts of climate change will gradually emerge over a relatively long period of time (though steadily), the new Coronavirus has spread worldwide in just a few months, killing many people and damaging various industries, including agriculture.
At present, the new coronavirus infection is still spreading in Indonesia, with the second highest number of cases in Southeast Asia after Singapore. In order to continue our research during this time, we have to consider taking new and different approaches.
It goes without saying that the Internet is essential for us to obtain information on Indonesia from our homes in the Kansai region in Japan, or from wherever we are. I check the current state of Indonesia every day through various media on the Internet. However, it conveys mainly news on urban areas, especially the capital Jakarta, and not enough information about the current situation of the rural areas, which is where my field lies. For this reason, we have to exchange information on SNS with the local "friends" whom we have been in contact with through our research, and thus obtain the latest information on the ground.
A farmer in West Sumatra, whom I work with, says that while in Indonesia's restrictions on travel are tight, mainly in urban and residential areas, they are easing in suburban and agricultural areas. Fortunately, none of the farmers I know are infected with the virus, and since they are always careful about their own safety, they are still able to continue growing coffee and other crops.
However, the situation surrounding them is not bright. It is certain that the prices of vegetables have already dropped in the wholesale market and their lives will be seriously affected. Compared to vegetables, the impact on coffee, which is a luxury item, has barely been apparent, but a significant decline is expected in the coming months.
In Indonesia, the situation among coffee roasters and the cafe industry is serious. Due to restrictions on outings, cafes and coffee shops are required to close, and sales are almost in the red. Even after switching to online sales, I hear that fewer people are buying than expected and the stocks of unsold coffee beans are increasing rapidly.
While we have been exploring the gradual impact of climate change on agriculture and people for a long time, these short-term shocks to farmers seem unprecedented and devastating. I can feel it very keenly, even though they are very far from my life in Japan.
Although information and communications technology has developed and we can avail ourselves of a variety of media, we will never be able to understand the real situation through just using such media. After all, we need the most analog person-to-person connections to find out the truth. In the field survey, I realized anew that it is more important to build a network with many "friends" in the field than just to gather information. Through these experiences, I feel the importance of getting out into the field more and more, and of connecting with the local people. While I am in a place far away from Indonesia right now, I will continue to communicate with them and discuss with them about the way we should explore our field in the future.
(May 27, 2020)
Author's Profile:
ASHARDIONO Fitrio: Assistant Professor, College of Policy Science, Ritsumeikan University. Ph.D. in Policy Science (Ritsumeikan University). Specialties: Policy Science, Climate Change Adaptation Studies, Sustainable Agriculture, Urban Agriculture in Asia, Terroir Studies, Agroecology. Recent publications includes: "Application of the Terroir Concept on Traditional Tea Cultivation in Uji Area", in A. Sarkar, S. R. Sensarma, and G. W. vanLoon (Eds.), Sustainable Solutions for Food Security: Combating Climate Change by Adaptation, Springer, 2019, pp. 311-329, "Protecting Japanese Tea Growers from the Devastating Effects of Climate Change: A Terroir Based Ecosystem Approach for Rural Development", Journal of the Asia-Japan Research Institute of Ritsumeikan University, Vol.1, 2019.