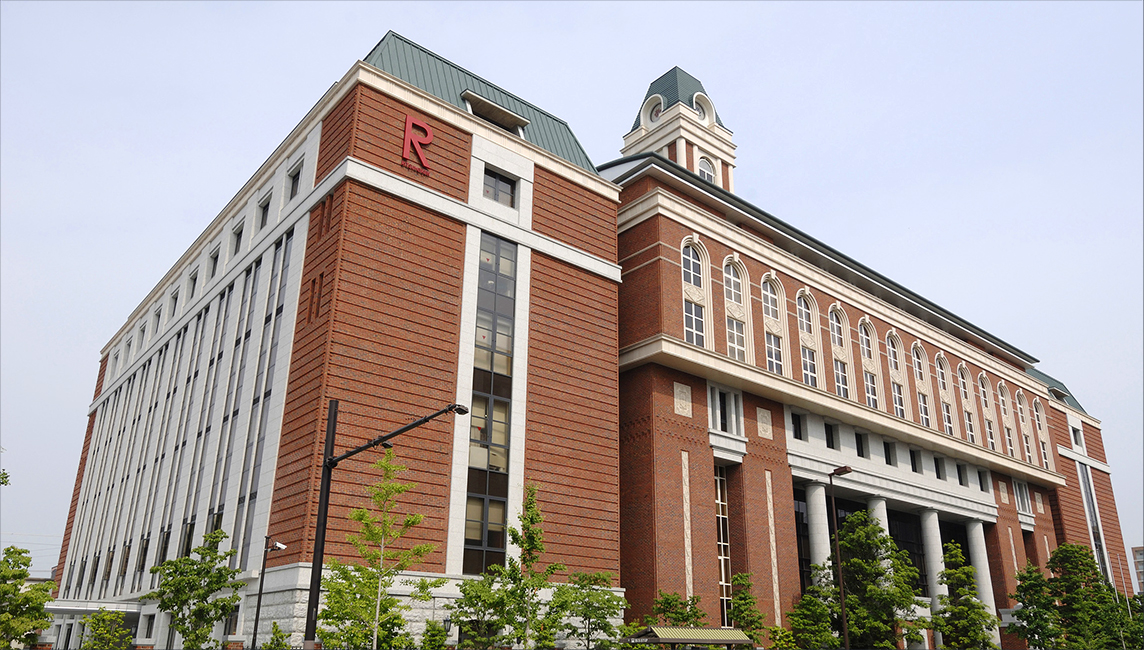 How to spend your time during spring break
To all undergraduate and graduate students,


Dean, Academic Affairs Masashi Morioka
Dean, Student Affairs Norifumi Kawahara
Dean, Student Affairs Hironori Kawakata
Please continue to take thorough measures to prevent infection.
On January 13, 2021, a declaration of emergency was issued for Osaka, Kyoto, Hyogo and other prefectures, and it was decided to extend the period of coverage until March 7, 2021. At Ritsumeikan University, we are entering the spring break period, and think that many of undergraduate and graduate students will be going back to your hometowns or experiencing other major changes in your living environment and behavior patterns. This means that you will be facing a different risk of infectious diseases than before.

We would like to ask all undergraduate and graduate students to take thorough measures to prevent infection "anytime, anywhere" and to behave in a manner appropriate for a citizen and a student of Ritsumeikan University. Please take the utmost care to prevent yourself from being infected, and in light of the possibility that you may be an asymptomatic carrier, please continue to keep the following in mind: "Protect yourself from infection and do not infect others"
The Ritsumeikan University Action Guidelines (BCP) Activity Restriction Level may be changed depending on the future situation, so please keep checking the latest information from the university (on manaba+R and the university website, etc.). We are looking forward to seeing you all again in the new academic year.


Use of facilities on campus during spring break
Facilities on campus related to your studies and research such as the library, multimedia room, print stations, etc.can be used under the same conditions as in the class opening period. When you commute from/to the campus and use campus facilities, please wear a mask and take through the measures to infection prevention such as keeping a social distance and washing and disinfecting your hands and fingers.


Extracurricular activities
We will not uniformly restrict the activities of groups that are currently allowed to engage in face-to-face activities. As a minimum requirement, all students must be able to follow all required appropriate infection prevention and spread prevention measures, including daily life, and will be allowed to continue activities in principle, if the activity format does not cause a situation of close contact. For more information, please see the notices from the Office of Student Affairs and the Office for Athletes and Sports Services.

The resumption of new face-to-face activities in the future will be determined based on social conditions, and will be announced at a later date. For groups wishing to resume face-to-face activities, please keep checking the latest information from the university (manaba+R, the university website, etc.). 


Requests for taking care of yourself
Please take good care of your health daily and check body temperature on the day you enter the campus. When "your body temperature is high, or do not feel well", please refrain from coming to the campus.


Do not take actions that increase the risk of droplet infection
Whether on or off campus, please do not eat or drink across from your friends, or turn to face them without wearing a mask when eating or drinking. In particular, please strictly refrain from social gatherings and karaoke.


Thoroughness of hand disinfection
Whether on or off campus, please be sure to wash your hands and disinfect your hands and fingers before touching mucous membranes of your eyes, nose and mouth etc., and before and after touching shared items.


The latest information related to the Novel Coronavirus (COVID-19)
Notices from the university related to the new coronavirus infection are posted on the following link.
Please check the information sent from the university as needed, in addition to the responses to this measure.

Collated Links and Information related to the Novel Coronavirus (COVID-19)
・https://en.ritsumei.ac.jp/news/detail/?id=475