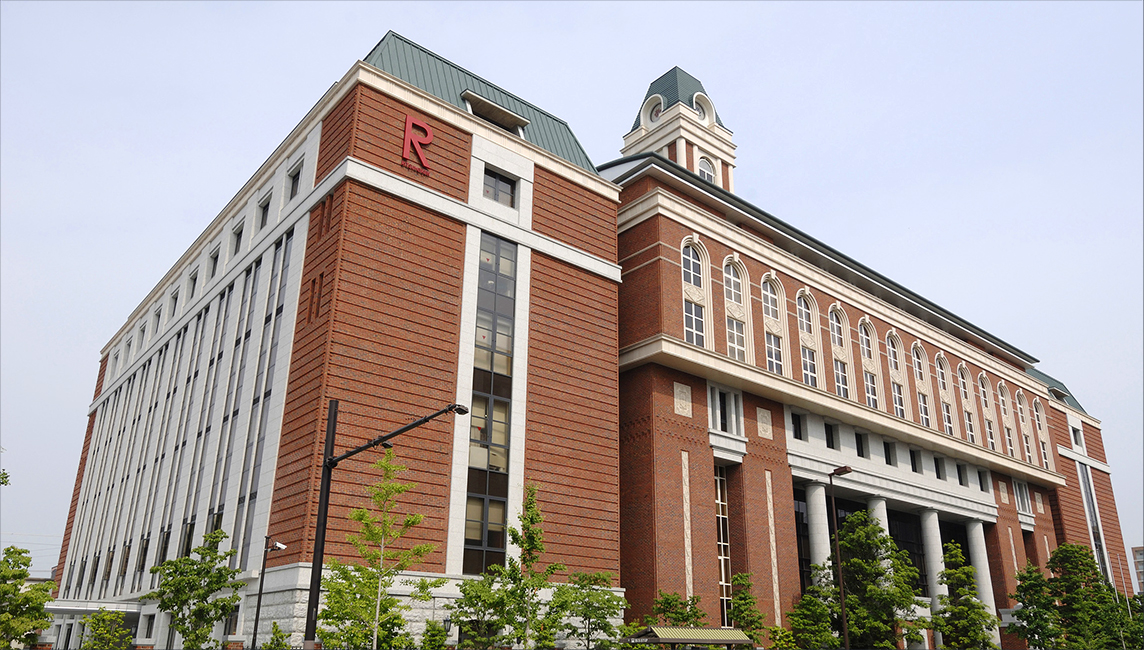 Spring Semester 2021 Class and Extracurricular Activities
To all undergraduate/graduate students

Masashi Morioka, Dean of Academic Affairs
Norifumi Kawahara, Dean of Students
Hironori Kawakata, Dean of Students
Ritsumeikan University Activity Limit to be lowered to "Level 2"
After carefully considering the recent pandemic situation at the locations of our campuses in Osaka, Kyoto and Hyogo prefectures, we decided to lower the activity level of "Ritsumeikan University Action Guidelines in Response to COVID-19 (Business Continuity Plan)" to "Level 2" from March 1, 2021. Also, for Spring Semester 2021 classes and extracurricular activities, we shall apply "Level 2."
Nevertheless, the pandemic situation has not yet been fully resolved, and this unpredictable situation still continues. We will therefore continue with our infection prevention measures throughout the Spring Semester, to maintain an environment in which all students can work on studies, research, and extracurricular activities on the campuses as much as possible.
In keeping with this, we sincerely ask you to ensure that you maintain the thorough infection prevention measures in place at this time. Recognize that even if you are asymptomatic, infection can easily spread to anyone. Keep uppermost in your mind as you go about your daily duties, a strict attitude of "protect yourself, and avoid infecting others."
Be ready for commuting your campus
In Spring Semester 2021, the number of face-to-face classes will be increased on campus. Also, on-campus activities will increase. Please be prepared for commuting to and from the campus yourself.
Class operation style
From March 5, 2021, each subject syllabus will be available on manaba+R. The class operation style depends on each subject or classes; be sure to check the syllabus, and properly prepare a study plan.
Also, even during the semester, class operation style may be changed according to the pandemic situation. Be sure to check for any information on manaba+R or messages from the class instructors, and follow the instructions.
When you have concerns of commuting to the campus
If it is difficult for you to commute to the campuses for various reasons such as your health condition or concerns about infecting your family members, contact the class instructors, administrative office of each college, and Manabi Station for instructions.
For specific reasons or processes applicable to special considerations for the class, confirm from the "Study Support Site."
<Example cases where special considerations apply>
(1) When the student has a medical history and/or underlying diseases
(2) When the student cannot commute to the campuses because of the concerns about infecting cohabiting family members
(3) When the student cannot enter Japan due to overseas travel restrictions
(4) Other reasonable situations not attributable to the individual student

[Academic Support website]
https://academic.support.ritsumei.ac.jp/hc/ja
Extracurricular Activities
For the groups in which face-to-face activities are permitted, the university allows continuation of the extracurricular activities on condition that the measures against infections are in place as before. The change in the BCP level this time does not mean that social gathering is permitted along with eating and/or drinking, such as for farewell parties, thank-you parties or welcome parties in club activities. We ask you to continuously take measures to prevent infection including avoiding 'Three Cs,' mask-wearing, antiseptic hand washing not only during extracurricular activities but also in day-to-day life. For any concerns including changing the activity strength, or performing exhibition games, joint practices, and training camps, please contact Office of Student Affairs, and Office of Student Affairs, and Office for Athletes and Sports Services.
Precautions when Utilizing Facilities on Campus
Students can utilize facilities on study and research in the campuses such as libraries, multi-media rooms, and printing stations.
As a measure to prevent infection, the number of seats or usage time of such facilities can be limited. Also, during your commuting to the campuses or when you use facilities in the campuses, be sure to follow the infection prevention measures such as mask wearing, physical distancing, and antiseptic handwashing.
Monitor Your Health
As far as you can, always ensure you maintain your health. When entering the campuses, measure your body temperature on the day you enter, and if the temperature is too high or if you are feeling unwell, please refrain from attending.
Activities with a high risk of airborne droplet infection are prohibited
For both on and off campus, please refrain from eating/drinking and talking face-to-face with friends or speaking to anyone, without wearing a mask. Especially, do not attend parties or karaoke.
Antiseptic handwashing
For both on and off campus, ensure that you perform proper hand-washing and disinfection before touching areas such as around the eyes, nose, or mouth, and before and after handling common items.
Applicable Date
The date of lowering the BCP level to Level 2 is Monday, March 1 2021.
Latest Information on COVID-19
You can find the information from the University on COVID-19 using the following link.
Please check for the latest information periodically updated by the University, including initiatives and the amended BCP level measures.
Related information