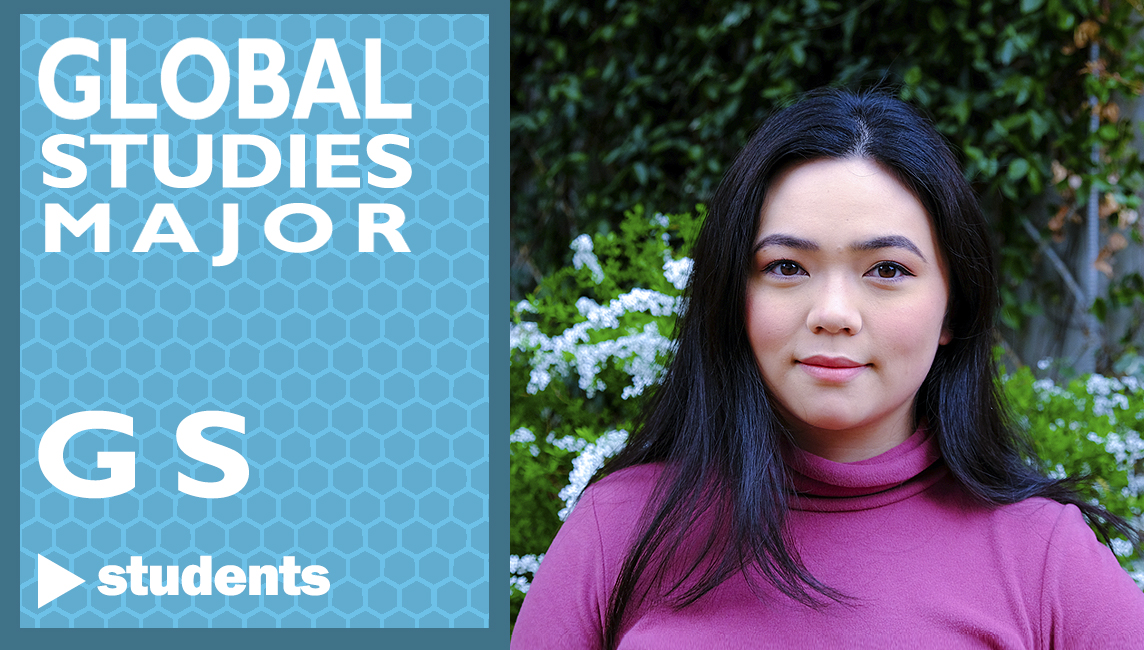 Student Feature 6:Global Studies Major - GS
Student Experience: Connections Beyond Borders: from Aiea (Honolulu), to Kyoto

Connections Beyond Borders articles aim to introduce English-based undergraduate degree courses at Ritsumeikan University from the personal, everyday-lived perspective of the students themselves.

This Edition Features:
Mari Kumura from the USA - a 3rd year undergrad on the Global Studies Major (GS) based at Kinugasa Campus in Kyoto
I went to a couple of college fairs, with Japanese universities attending, which gave me the idea of studying in Japan. From there I used the internet to research universities and courses myself, but it was actually my mum who eventually suggested Ritsumeikan University's campus in Kyoto – Kinugasa Campus.

In looking for a place to study, my priority was whether the courses matched my interests – political science, law and sociology. At first I was also looking at political science schools in America, but because I'm third generation Hawaiian Japanese, the idea of looking into my background whilst studying also really appealed.

I came over before applying as a kind of half vacation, half college tour for about ten days or so. I visited universities in Tokyo first, but found it a bit too hectic for my taste. When I came to Kyoto and toured Kinugasa campus, I felt completely at home.

Kyoto reminds me a lot of being in Hawaii. There's a good juxtaposition of nature and city. If you want to do something modern, you can always go downtown to have some fun, but, if you're like me and also really like long bike rides and hiking in places of natural beauty, it's all possible in Kyoto.

The admin department is also something I was impressed with. When I reached out to the College of International Relations office, they messaged me back within a week. They also showed me around when I visited and gave me a run down on what Global Studies is. I got the feeling that they are really in tune with their students and want to help.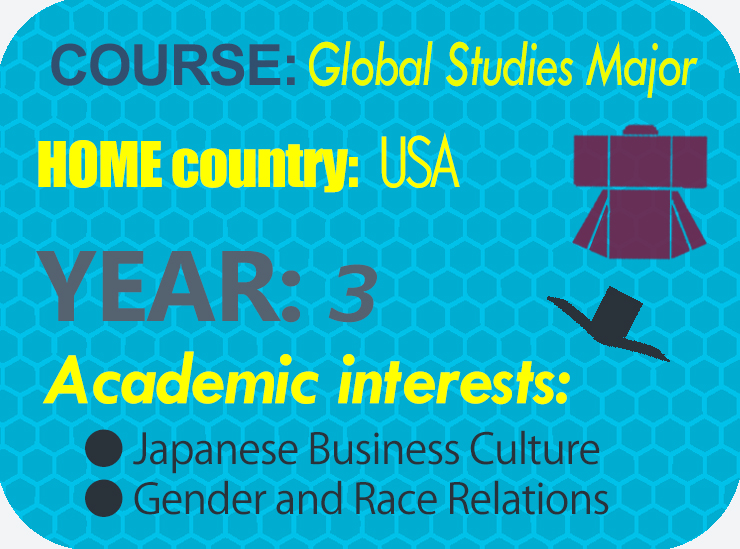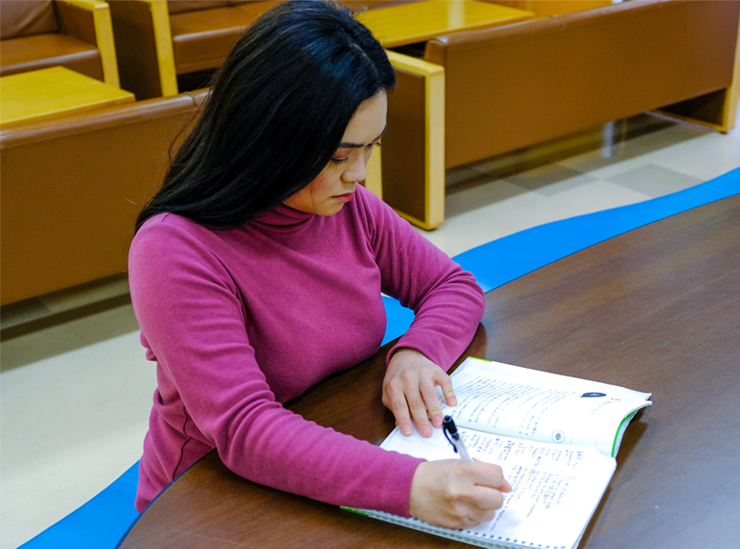 The first thing that comes to mind when I think about courses is actually how diverse the student body is that makes up the Global Studies program. It's something that, though you can find it in America, here, it's on a different level. People come from a lot of different countries, and, of course, they bring their own country's issues to our discussion groups.

I think that if I had stayed in America, I wouldn't have so much access to such diverse opinion. Now I have friends from all over the globe - south-east-Asia, east-Asia, Europe, and beyond; and when it comes to talking about specific topics like, for example, foreign policy related to Japan or the US, they really tell you about what they personally are worried about in their country.

Learning directly from so many different people, listening to so many different opinions, has really expanded my thinking.

In terms of the actual courses themselves, I try to structure my timetable to have a consistent theme throughout the year. I started doing this a little bit in my first year by thinking about which professors suited me from the introductory courses.

For example, in my first year I took the Introduction to International Relations course, really enjoyed the teacher, Associate Professor Hiroaki Ataka, and so took his class the next semester. It was the Contemporary International Politics (CIP) course and so, to complement this, I also took Japan-United States Relations. These two courses together enabled me to use the changes in the American political system to understand Japanese-America relations from the 1950s to the present day.


* NOTE: Program content was updated in 2018. As a result, the courses mentioned above: 'Introduction to International Politics' and 'Contemporary International Politics' have been superseded by a brand new course: 'Politics for Global Studies'. Details of the new curriculum and courses available to newly enrolled students are available via the following link:

https://en.ritsumei.ac.jp/ir/gs/academics/curriculum.html/

CIP really helped me learn about international theories I wasn't aware of before - realism, liberalism, Marxism, to name just a few. It went further than that though, because it also dealt with the evolution of the theory - realism in the past compared to realism now. This really helped me to analyze past theories and see how they were prevalent in the US at this time. All in all, it helped me to rethink how such theories changed the US's interaction with Japan.

Other courses I have taken more recently include Introduction to Sociology, South East Asian Studies, International Human Rights, and Development Studies. This links back to how I am able to choose courses based on a common theme – something I really enjoy.
Two of my personal favorite classes have been those with Associate Professor Ataka and Associate Professor Thomas French.

What I like about both of them is that they are not afraid to state their own opinion, whilst at the same time they don't mind putting in criticisms or opposing positions, just to create a bigger picture. Both of their classes are also very well researched, and neither deals with just conjecture.

I really liked Professor Ataka's class because he avoids talking at students. He makes the class fun and uses language that puts everyone at ease. He asks open questions to engage and make students feel comfortable and ready to volunteer their own thoughts and opinions – partly through small discussion groups, and partly through his teaching style.

His style is very friendly - less of a top-down approach and more of an open, egalitarian classroom; yet, even so, he still manages to create an air of respect.
Professor French's classes have also inspired me in that I really like history too. I appreciate theories, but I also want events and concrete dates, and the structure of his classes, whilst theoretical in many ways, have a historical thread running through them.

History taught by the wrong person can be very boring, but Professor French often has discussions at the beginning of class, where students get together in small groups to talk about a discussion point relevant to the class. Having time to speak with other students and then share the answers to the whole group is something I really enjoy.

On a more general point, I found also that I made friends through my classes. Of course, at first I started off with friends only from my own year group – there were activities like a welcome party when students first arrive, and a lot of students lived together in dorms (I-house); but then I found that from the second year on, and particularly in the third year as I began to take classes with older and younger students, I have made a lot of inter-year friends.
It might sound a little clichéd, but I think you need to come here with an open mind and with no other expectations but to learn.

Personally, I came in thinking 'I'm definitely going to be a lawyer,' 'I'm going to major in law after this,' 'I'm going to become a prosecutor and specialize in child litigation,' but I soon realized that I could learn more and gain more insight by keeping my ideas and options open. This has allowed me to rethink my options and challenge myself to take in new influences - to look to understand alternative points of view.

MORNING

◆ Wake up time: 1 hour before class begins – usually around 8:00 AM ◆

BREAKFAST: Usually I don't eat breakfast - opting to eat an early lunch instead

I go to school by bike (unless it's raining, then I will walk). Biking takes around 8 minutes to get to campus and walking about 20 minutes. (Although, having timed myself, I can make it to school by bike in 4 minutes, if I try hard enough!)

09:00 - 10:30 Japanese Class (language class teaching Chinese characters, grammar, and vocabulary)
10:40 - 12:10 ASEAN Studies (discusses the various countries which make up ASEAN and their individual histories)

AFTERNOON

LUNCH: I pack a bento (lunchbox), or buy something from the school cafeteria, since lunch lasts around 50 minutes. If I have a free period before or after lunch, my friends and I will go to a conveyor belt sushi (100 yen sushi), or one of a number of 'teishoku' (set meal) restaurants around campus.

13:00 – 14:30 Foreign Relations of Japan (analyzing the policy impacts of the Abe and Koizumi governments)
14:40 – 16:10 Media in World Politics (a course that looks into how media – social, physical, and more – has affected current world political trends)

I try to make my class schedule end around 4pm, because I find it really hard to pay attention in classes after that.

EVENING
A normal evening consists of me going to work. I work downtown, so I catch the bus from Ritsumeikan Daigakumae, right outside campus, and get off at Kyoto City Hall. I work as an English teacher for a privately-run academy for adults. This means I usually work around 2-4 hours a day, with individual classes running for 1 hour. I get home around 9-10pm and from then I begin to study or relax and watch YouTube.
Other evening / free period activities on other days:
If I have the day off, I go out to eat with friends or try to study for upcoming tests (though the first option happens a lot more frequently than the last one!).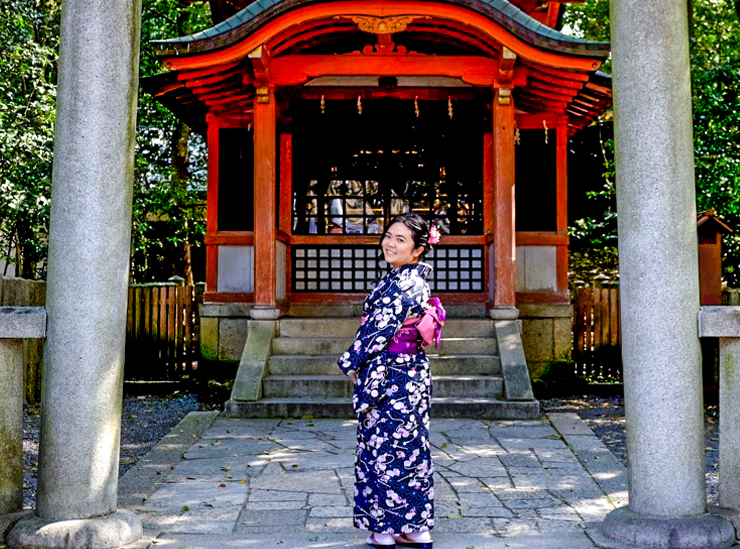 You can find out more about the Global Studies Major via the following link:
https://en.ritsumei.ac.jp/ir/gs/

And more about a growing list of English-based courses at Ritsumeikan University here:
https://en.ritsumei.ac.jp/e-ug/